Get Started With WordPress with the Following Simple Steps
WordPress, as you would know, has turned into a hot property on the web. Hundreds and thousands of websites are using this content management system to power their smooth functioning and management. The reason is that not only is WordPress easy to install, it also allows you to manage your content seamlessly.
We, at DIT India, also use WordPress quite extensively for engineering websites which require a content management system. In fact, we are not the only WordPress developer India making use of the CMS; most of the other players do so too.
This blog is supposed to be a guide to all those WordPress developers who are just starting up and need guidance on the way they could give their project a head start.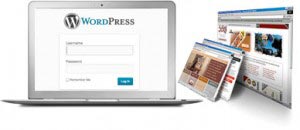 Get a Hosting
The first thing that you need to do for yourself is get a hosting for your website. You should ideally consider those hosting providers who provide high quality services at not so expensive tariffs. One thing that you should note, though, is that you must always prefer a PHP Linux Shared Hosting. This is because WordPress is written in PHP, which happens to be a scripting language.
Setup a MySQL Database
MySQL database is a space where you will be able to save various files related to your website. This database would be required in the later stages of this process.
Download WordPress
Here comes the next step. Visit WordPress' website and download the latest version of WordPress. You will easily be able to locate the download section of the website. The download would be in the form of a Zipped file which you can save at a convenient location on your computer's hard drive.
Unzip the Files
You already have the Zipped files of the latest version of WordPress. What you now need to do is to unzip the same. Be sure, though, that you are unzipping these files not on your computer but on the MySQL database that you created earlier. You can upload these files through FTP software, the details of which you will be able to garner through your service provider.
Setup
Now that you have installed WordPress, you can visit your site to extend the set up process. As soon as you visit the website, a WordPress login would appear. You can decide to create a new login or use the existing password, if you have one. On logging in, you will be asked to share your MySQL database login and the wizard will take you through the remaining part of the set up such as the name of the website, etc.
Give your site a theme
There are many free and paid themes available which you can download for yourself. Next, you need to upload the theme files in the themes section of your WordPress files that are available on the FTP. Once you have uploaded the files, all you need to do is upload them. In short, you do not require a WordPress theme developer for having a basic looking site.
Customize
Finally, it is very simple to customize your website in terms of the kind of pages, their content and other things. Those are very simple steps that can be followed by anyone who has basic knowledge of computing.
Therefore, if you are a WordPress designer India or in any part of the world, you can use these simple steps to get the ball rolling.
About the Author: DIT India is a WordPress development company India and offers various WordPress services including WordPress blog design services, development and designing of websites, etc. Its acumen and experience have won it accolades all across the world.
Looking for a help in WordPress Development projects? Please
contact us.