Kids Jungle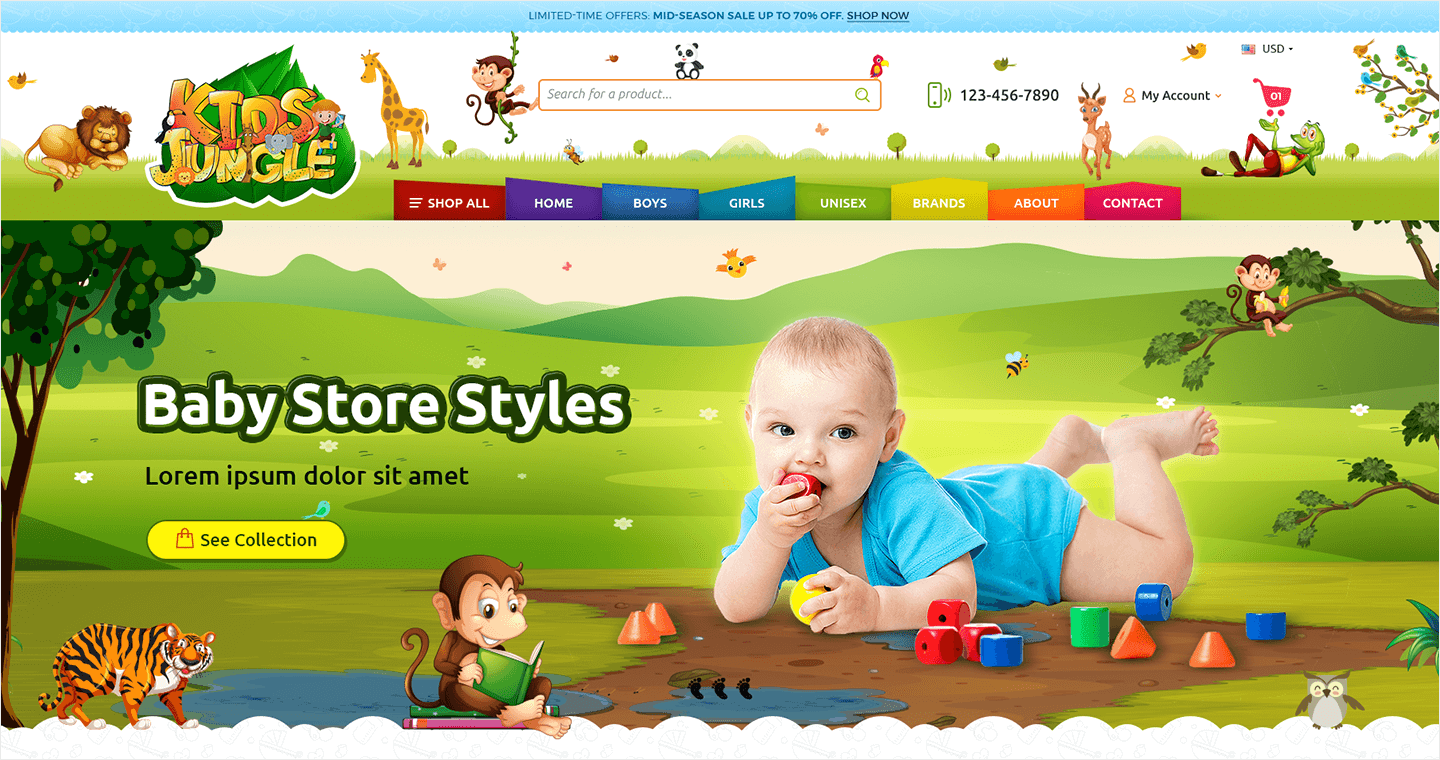 About KidsJungle
Mr Eihab (CEO of Jood TBS) was very keen and excited in selling kids clothing and accessories which need to be targeted to large mass of audience around the world. This idea was transformed into an online store – 'Kids Jungle' which will sell baby and kids clothing, gear, and accessories of a wide range of brands.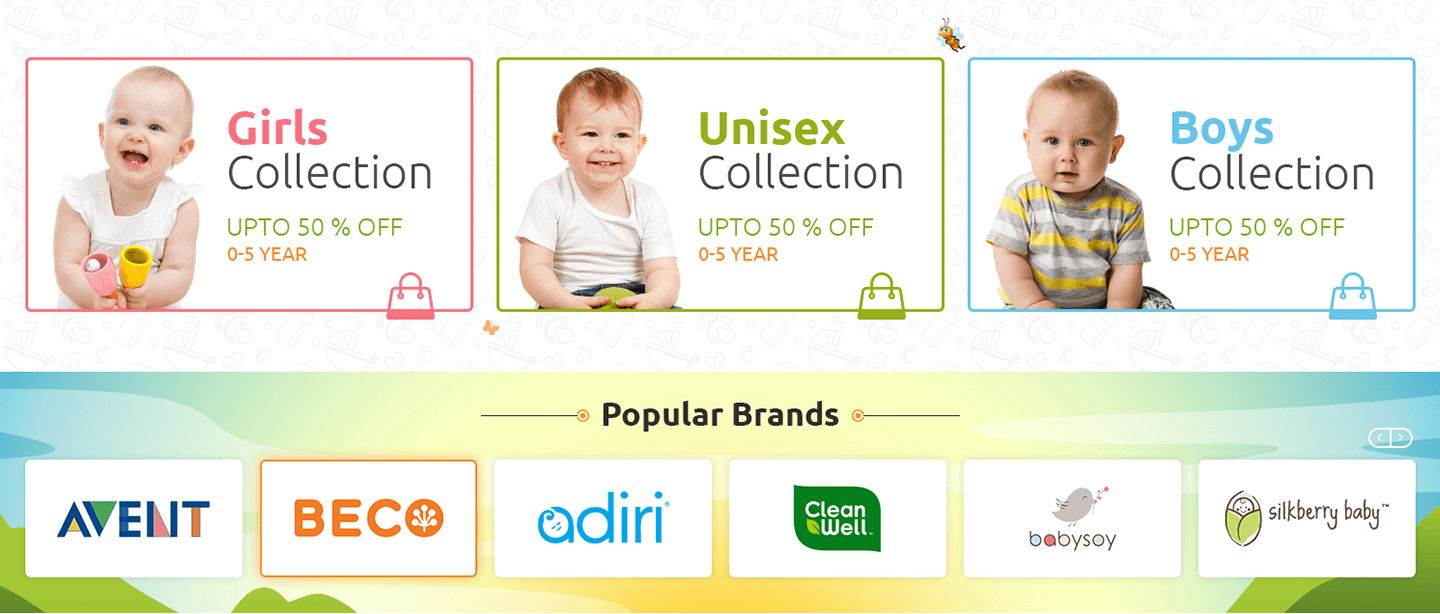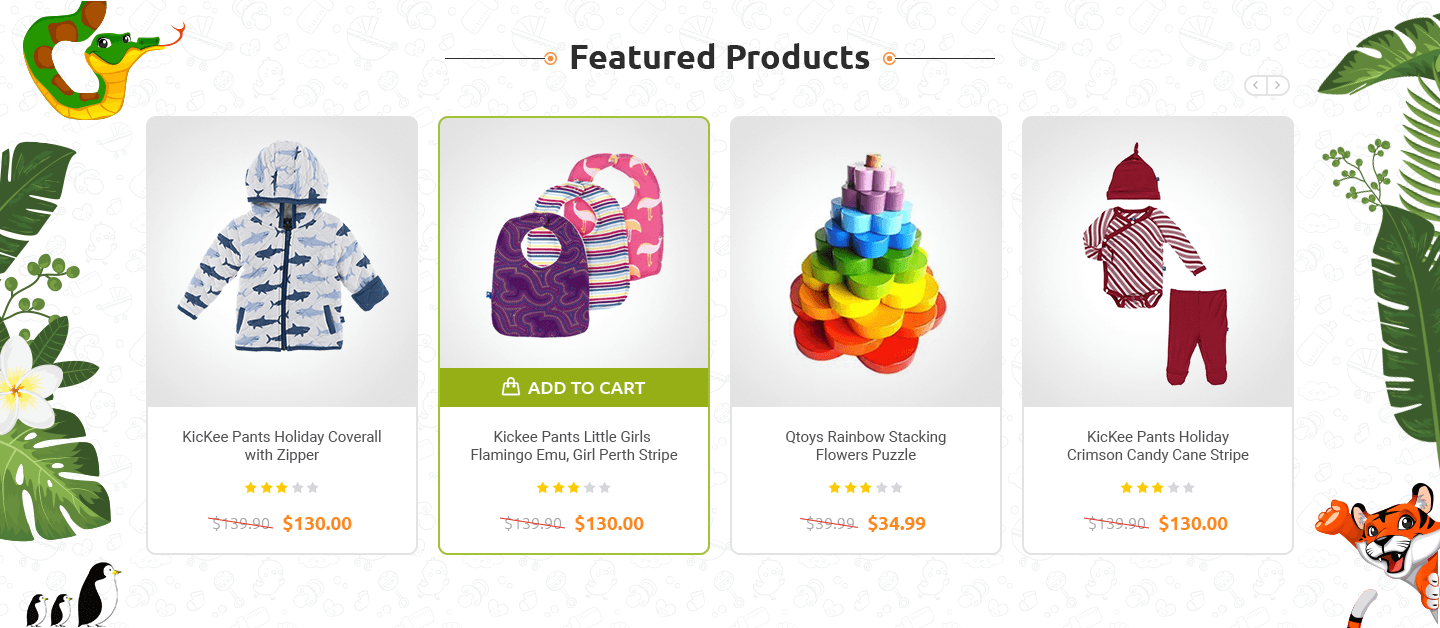 Mr Eihaab & DITINDIA Partnership
Mr Eihaab was looking for the online store development that helps in selling kids clothing including newborn wears, as well as other kids' varieties. With the aim to target different market zones, Mr Eihaab wanted a feature on the store that allows customers to find if the product is deliverable to their country or not. He was also looking for numerous personalized features and functionalities to meet the varied customer requirements. He contacted DITINDIA for the same.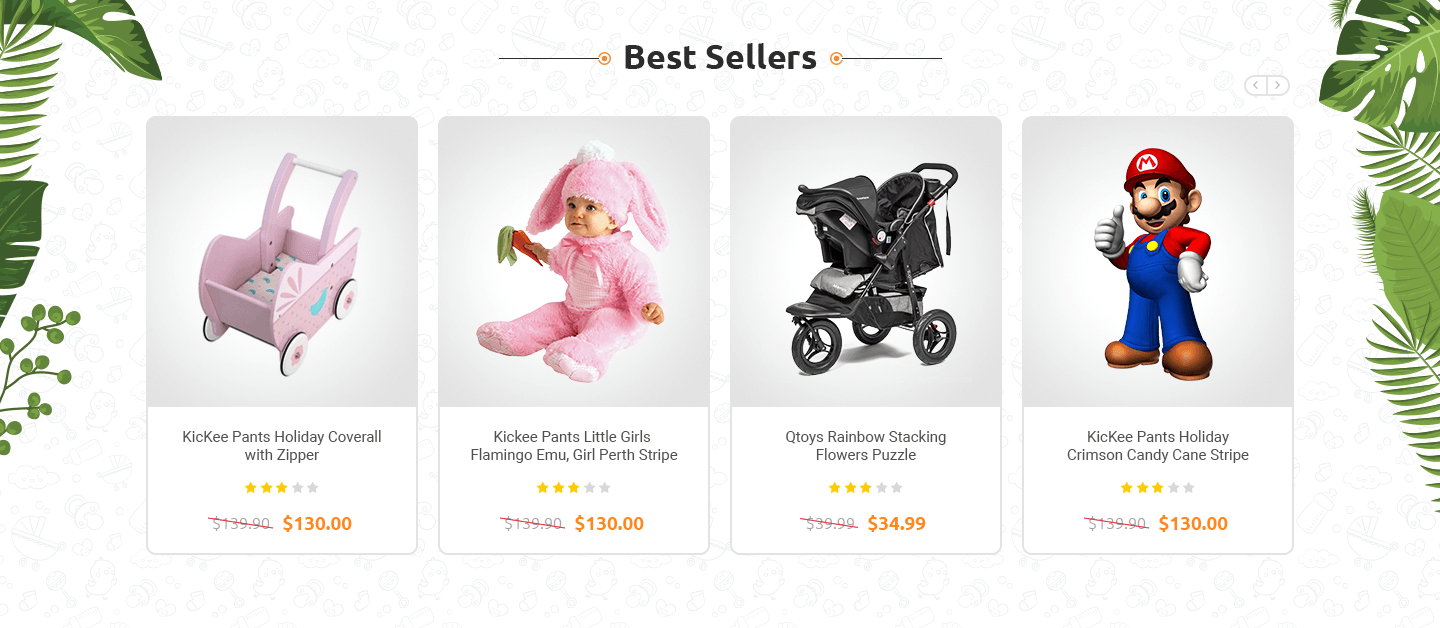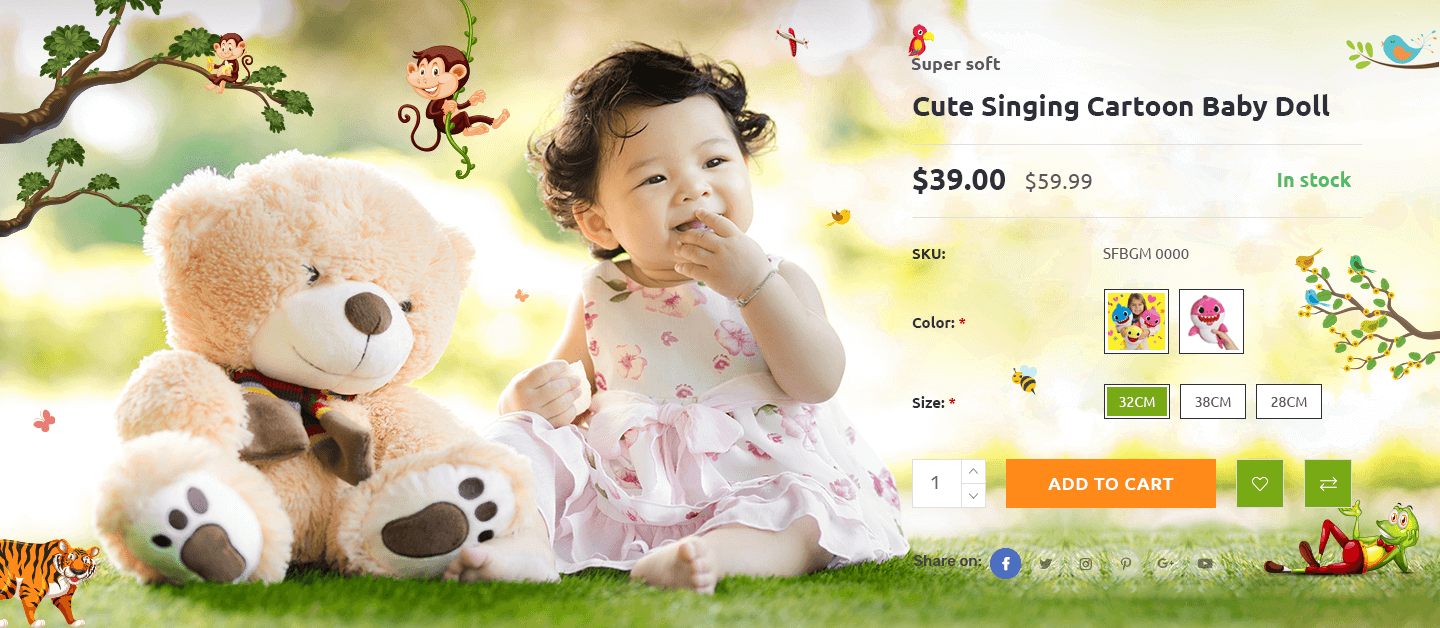 New KidsJungle & DITINDIA
Understanding the requirements of Mr Eihaab, we crafted the design of the store from scratch implementing major custom functionalities, which were finalized on discussing with Mr Eihaab. Kidsjungle – estore was launched with a gamut of embedded features and advanced functionalities. Mr. Eihaab was impressed with our work and the results, and signed a contract for maintenance and updates. Since then, we have been working with him for more than a year, and further, he assigned 19 more online retail stores for designing and development.