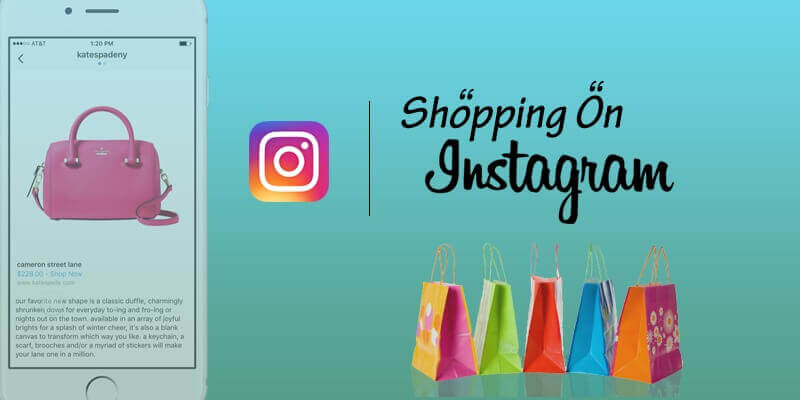 Instagram shopping will change the face of eCommerce
We are an eCommerce website designer, and we have seen many trends arrive and disappear. Some of those trends have made a mark, while some others just fizzled out. However, here's one trend that has caught our fancy. In our experience of being an eCommerce web designer for several years, we think that this is one of the most important trends for online businesses. We are talking about Instagram Shopping. Instagram has launched its shopping initiative. This social networking platform was experimenting with a shoppable post format since 2016. Under this format, consumers will be able to discover as well as learn more about featured products on Instagram itself. BigCommerce is among the first platforms to have access to this, and customers on the platform will soon see option to sync their product catalog with Instagram. This is a good time for you to hire eCommerce designer to start discussing about the options of syncing your business with Instagram.
MORE ABOUT INSTAGRAM
Instagram fuels numerous dollars in sales every year through its marketing opportunities. This option of syncing your catalog with Instagram will only make it fancier. In terms of numbers, some online stats suggest that there are about 600 million monthly active Instagram users. Moreover, there are close to 400 million daily active users and the growth rate of Instagram has been 5 times that of some of other social networking sites. There are close to 5 million business profiles and 60% of Instagram users suggest that they discover new products on this platform. All of this suggests that this is an important platform for eCommerce site owners to consider.
HOW WILL THIS WORK?
This is the most interesting part of the whole thing; how would this work? So, you have the option of creating shoppable photos that feature your products. This is fascinating because you can have up to 5 products and prices that can be featured in one photo in your feed. This will call for a lot of creativity in terms of how you present and highlight your products in the feed. Your followers will be able to discover your products and browse natively on Instagram. Here, they can click on a product and that will bring up complete view and information about it. If they decide to move a step further, they will be able to easily access your store where they their complete the purchase transaction. All they need to do is click on the 'Shop Now' button and they will be redirected to your website.
PROCESS OF REGISTRATION AND SYNCING STORES
Now that you are already attracted by the option, it is important that you talk to your eCommerce design service provider. They shall have more information about what is available and the process that is involved in the same. For the initial period, you will need to get approved by Instagram to sell on the platform. Here's a brief description of the process:
Approval: The first step in the process is to get approved by Instagram.

Profile Conversion: The next step is to convert your Instagram account to business profile. They do not apply to people who already have a business profile on Instagram.

Connect: You can decide to connect your Instagram page to Facebook business page.

Integration: The syncing of your BigCommerce catalog with Instagram can be done through BigCommerce channel manager.

Almost Done: This almost completes the process. You will now see option of tagging products from your product catalog in Instagram app on IOS and Android.
If you need more help or information about the same, you can contact your eCommerce web designer. If you are looking for a reliable and professional company, we are one of the best eCommerce designer India.
Find out more about us at : Dit india