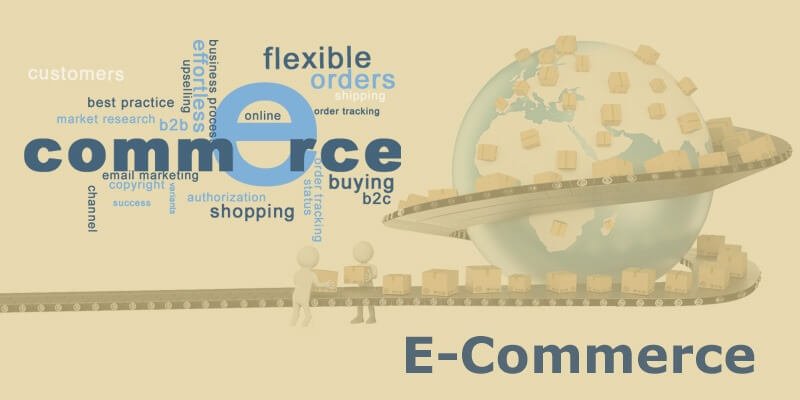 Here are Technologies & Tips that eCommerce Stores Should Adopt
We are a renowned eCommerce website designer and developer. By the virtue of being in this position, we run into many new and established eCommerce store owners that are trying to grow their business. Marketing is one great way of generating organic leads. However, it is equally as crucial to convert those leads into customers. That can be achieved by having a functional and efficient storefront design. On the other hand, it is also important to make your store user friendly and easy to navigate. The use of the following 5 tips and tools in the field can help:
Data Integration: We currently live in the knowledge economy. There is a ton of data available for all of us to use. However, all of this data will not be useful unless it is analyzed properly. Online retailers need to understand the importance of integrating data into their eCommerce store and analyzing the information that they receive on a regular basis. This analysis could be about consumer behavior, evaluation of new technologies, and building bridges between modern and legacy systems.
Social Media Selling: Direct purchasing through social media platforms is increasing. These platforms are investing heavily in helping their customers make purchases without even leaving the site. Top social media like Facebook, Twitter, Pinterest, and Instagram are all invested in this opportunity. Research suggests, that 90% of Pinterest users have at least purchased one item online in the last 6 months. Instagram and Facebook are making it easy to monetize business posts and help them sell items on their platforms. All of this points towards the imminent opportunity. You need to make the most of it by researching about it and planning to sell through social media.
Blurring the Online & Offline Gap: One of the roadblocks that many online retailers are facing is their ignorance towards people's penchant towards shopping at a physical store. This is the reason why bricks and mortar stores are still thriving despite all the investment that is being made in online sales and handheld device technology. Online retailers will need to be aware of this preference and make it as convenient and comfortable for their shoppers as possible. They will have to digitize their storefronts to focus on process simplification, personalization for each shopper, ease of use, and convenience.
Mobile Wallets: Recently Apple Pay and PayPal launched mobile wallets for their customers to make purchases online and offline. These options are working not just as a tool of payment but also as a loyalty card. Hence, it is a great way of making payments and gathering points in the process. As mentioned earlier, your need to make it convenient for your users to make use of your platform and shop what they like. Easing up the payment process is one of the important points, and adopting mobile wallets on your website will go a long way in this process.
Other Digital Payments: We mentioned earlier, that we are an eCommerce web designer. In that capacity, the one thing that we really believe in is payment options. We spoke about mobile wallets in the previous point. In the same capacity, it is also important to include other digital payment options on your website. This includes PayPal, credit card payments, etc. Users should not have to struggle to make payments for the purchases they have made. Losing customers at this stage can cost your business dearly.
In conclusion, online retailing is all about making sure that customers don't miss the offline buying experience. At the same time, you need to offer added convenience and time saving.
If you need any help with implementing these tools or are looking for an effective eCommerce designer India, look no further.