Why Joomla is a Suggested Development Framework?
We, at DIT India, have worked on a large number of web development projects. With the experience that we have as a web app developer, we have utilized varied frameworks for a range of our clients. Among all the frameworks that we have made use of, Joomla has always happened to be a top draw. The reason for the same has been that it has not just offered ultimate functionalities; there are various other benefits that it brings along as well.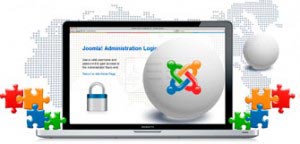 Following are some compelling reasons why we believe that Joomla can efficiently fit the bill for any of your development projects:
Time Saving
Be it the user interface of Joomla or the functionalities or even the extensive support that is on offer, one can definitely save on a considerable amount of development time by using this framework. This means that the clients' overall costing is significantly shrunk because of the reduction in the development time.
Open Source
Joomla is an open source framework, which means that you do not have to pay any fee for using it, as might be the case with some other frameworks. Also, because of it being open source, there is a large community which can be a source of assistance. Not only does this make the life of a Joomla developer simpler but it also saves on a lot of development cost for the client.
Global
You can be a web app developer in any part of the world and still be able to make the most of Joomla. The framework is available for use worldwide and its community is spread across the globe too. In fact, there are over 200,000 forum members that it boasts of. This speaks volumes about the reach of the framework and the ease with which it can be used in any part of the globe.
Superior Functionality
Joomla brings to the table a complete assortment of functionalities. Therefore, whether you are planning to develop robust applications or interactive websites or even shopping carts or online stores, you can do them all using this framework. There are over 5700 extensions that can be used and this ensures that the functionalities of the framework are superlative.
Great Team
We have already mentioned above that a large community can help a Joomla development company or an individual developer with all kinds and levels of assistance. You can add to this a dedicated, passionate and skilled team of Joomla which works towards making the framework invincible. You would regularly find new versions of the framework being introduced in the market with better features and more extensive functionalities. Alongside, the team also offers seamless support and instantly bring up patches for bugs in the system.
Small & Cristp
The CMS installer of Joomla is as small as 15 MB. This might be a consideration when you are using cheaper or free web hosting services which do not offer extensive storage capacity. Therefore, you can spare more space for your text, images and videos.
These and many other elements make Joomla one of the most preferred developmental frameworks for the web. Being a Joomla developer India, we, at DIT India, can help you
outsource your development project
with confidence.