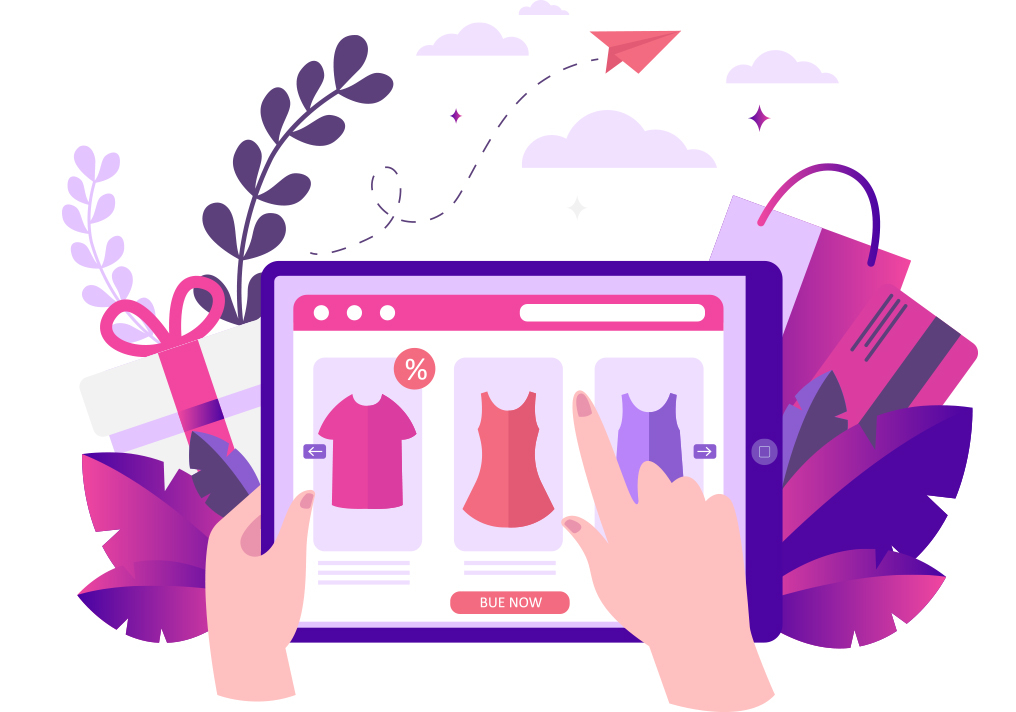 What is Headless e-commerce?
A new business commerce solution to drive your business forward. Headless Commerce platforms separate both the backend and frontend of sites and connect them through advanced APIs for optimal output and high customer satisfaction. eCommerce Headless helps to resolve issues easily and supports businesses to scale higher, adapt, and innovate quickly to match the changing industry demands and get a competitive edge. Headless eCommerce platforms seamlessly bridge the gap between commerce and content to create highly interactive shopping experiences that lead to increased conversion rates and boost revenue. We at DIT – a leading Headless Commerce Development Company provide matchless Headless commerce development services including – Shopify Headless, Magento Headless and BigCommerce Headless services.
Difference between Traditional commerce vs. Headless e-commerce
Traditional Commerce
Traditional commerce allows customers to come personally to buy products and services. Traditional commerce joins both front-end and back-end rigidly providing limited features and accessibility for eCommerce stores. Developers have constraints in designing the front end for an excellent user experience.
Limited flexibility in design
Huge time investment in editing and coding
Pre-defined functionalities for users and admins
Front-end tied with back-end
Little room for customization
Presence on limited channels
One-way marketing
Integration limitations
Headless eCommerce
Headless commerce provides customers unique, highly personalized, and user-friendly experience. it decouples the front-end layer of the website from eCommerce functionality. Headless eCommerce platforms empower developers with the freedom to create intuitive user experiences from scratch.
More flexibility in design
No need to build front-end from scratch
Personalized experience for both users and admins
Endless customization
Easy to make changes in front-end
Truly omnichannel
Agile marketing
Seamless integrations
Headless Commerce with BigCommerce
Skillful in BigCommerce, our developers offer:
Highly interactive interface
Improved performance
Unique branding
Exceptional PWA functionality
Easy to integrate different payment gateways
Simplified and highly scalable catalog
Fully customized checkout solutions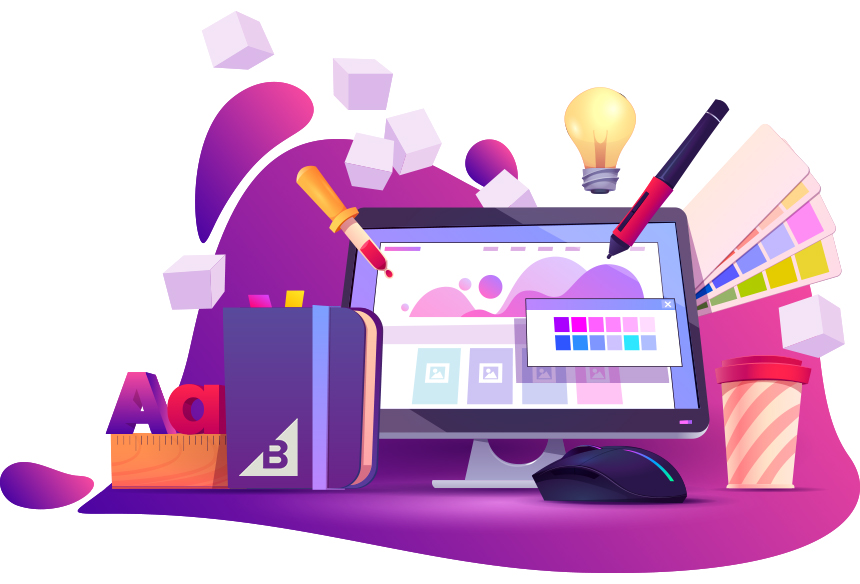 Headless Commerce with Shopify
Our Headless commerce development services deliver:
Enhanced store performance
Customize URL structure with breadcrumbs
Limitless UX plausibilities
Adoption of PWAs
Faster loading site as well as page-to-page load time
Flexible and intuitive content management system
Reduced time to market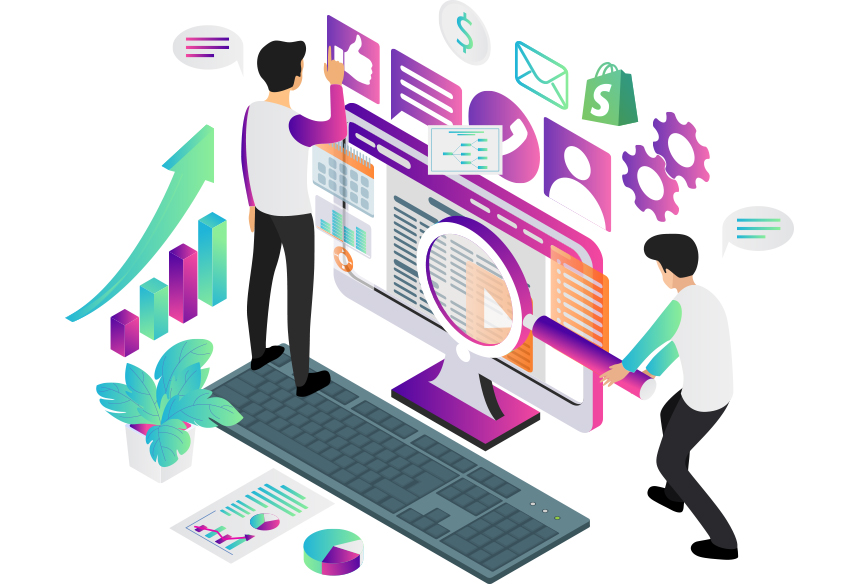 Benefits of Headless Commerce
Headless Commerce Development
Truly omni channel Selling
Creative and innovative
Developer freedom
Content management
Quick customization
BigCommerce Headless Commerce
Sell on touchpoints, social channels, and devices
Connects both front-end technology and commerce functionality
Front-end customization for unique business or shopper needs
Brings content, customers, and Commerce together
Helps improve the digital experience
Shopify Headless Commerce
Agile Marketing
Seamless integrations
More personal customer experiences
Quick launch to market
Better SEO performance
Magento Headless Commerce
Enhanced speed and flexibility
Personalized user experience
Improved conversion rates
Magento Headless timely updates
Highly adaptable UX/UI
DIT Headless Commerce Development Services Capabilities
DIT
INDIA
– a highly trusted Headless Commerce Development Agency follows an innovative approach to develop new-age, robust, scalable, and secure solutions as customized as you want.
1. Discovery
Quote us with all the details and we will take it further with more details.
2. Plan
Understanding your idea and vision, we create plans with step-by-step stages from incorporation to delivery.
3. UX/UI Design
With excellent design tools, we design everything from UX, processes, and architecture to create outstanding experiences.
4. Core Build-up
Leveraging the latest technologies, our headless programmers develop your web store in the dev area and customize it according to requirements.
5. Quality Test
For error-free store launch, we test the store on various platforms, multiple browsers, and devices for a perfect launch.
6. Launch
After a quality check and your approval, the store is ready to launch. Being a trusted Headless Commerce Development Agency, we connect with the domain to make it go live.
Why choose DIT
Power-House
We in-house talented and skilled developers and designers deliver outstanding solutions. Our trained developers with hands-on experience deliver result-driven B2B and B2C solutions.
Experience
With years of experience in different domains and technologies, we provide cutting-edge solutions that help bring your ideas to reality.
Support
Excellent post-launch support services with no downtime exceeding customer expectations. With our excellent customer support services, we ensure to provide seamless experiences.
Quality Guarantee
With our stringent quality checks, we guarantee customer satisfaction for quality services and project deliverables.
Quick Delivery
Leveraging all advanced and new-gen tools and technologies, our talented team aims to deliver projects both big and small in time without any delays.
Secured and Economical
We bring highly secure technological services to ensure privacy and economy to the client.
Headless Commerce Development Services Process
1
Discovery
We understand and analyze all your headless ecommerce store requirements to set a plan.
2
Planning
Bringing together business requirements and customers' expectations, we set on a full-fledged plan.
3
Custom Design
We craft out the highly immersive headless layout powered by a reliable commerce solution.
4
Store Installation and Code
Your store is installed with error-free coding and seamless integrations for both backend and frontend.
5
QA and Launch
With stringent quality checks and bug-free flow, your eStore is ready for a quick launch to market.
Headless Commerce Portfolio
Client Reviews
I am so happy with the new table implementation I could fly to India to give you a big hug!!!! Yes, it is 1000% better from the non-technical end-user perspective! Thank you for pushing on this and finding another WordPress solution.

Pamela Cisneros / CEO Miami, Florida
Good response guys. A true partner! Phase 2 in a week or 2.

Darren / New York, NY
Thanks again for everything! There may still be some small issues with the forms… but I will let you know if I need more help. I am sending a small bonus. You guys did a great job!!

JP Brind'Amour / Client Services Ontario, Canada
I just wanted to thank you again for your outstanding communication during this project! I'm thankful we have the chance to develop this relationship with you guys. I believe we'll plan on using you more for next projects…

Justin S / Los Angeles, CA