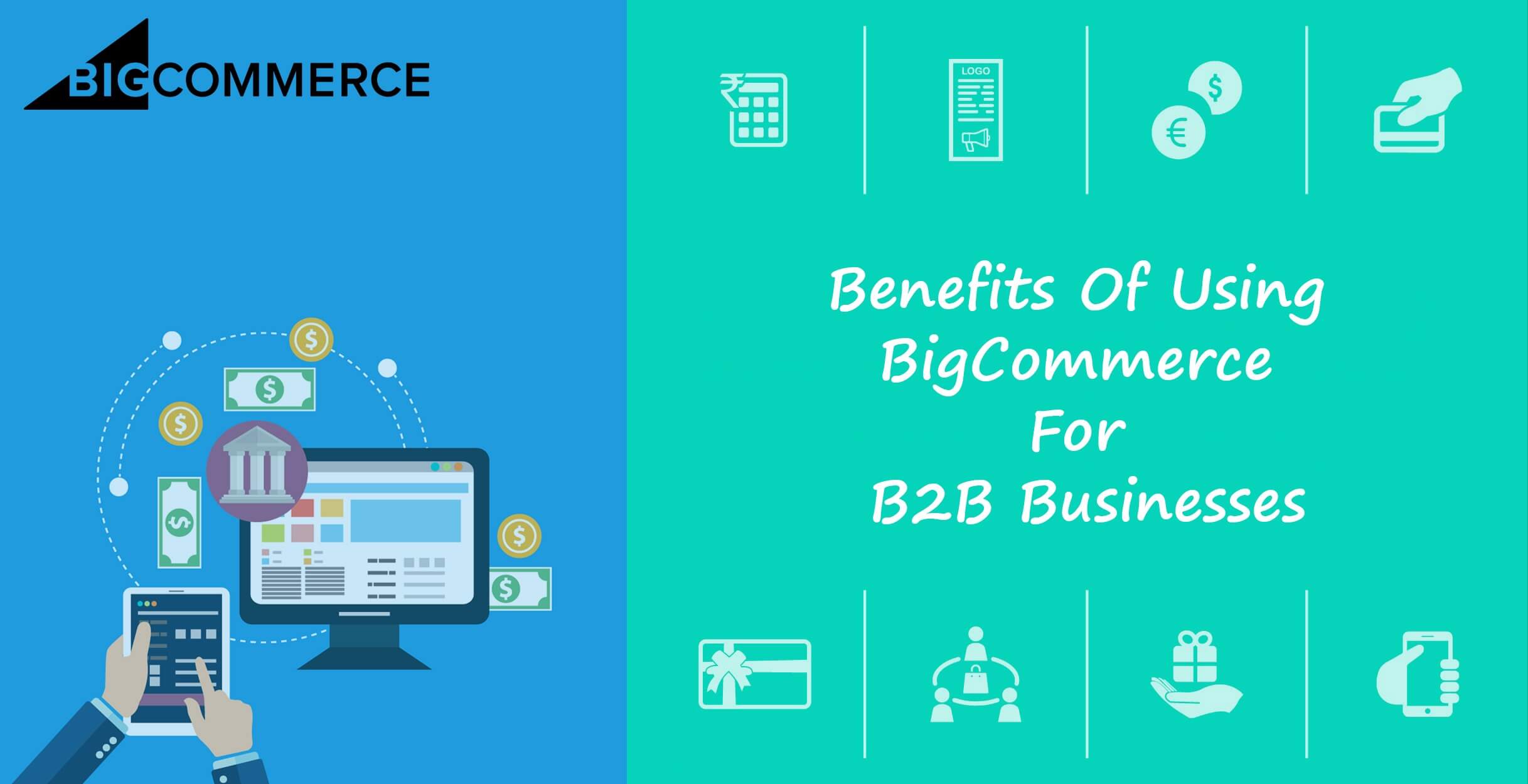 The Benefits of Using BigCommerce for B2B Businesses
At DIT India, we offer BigCommerce development service. By that virtue, our team of BigCommerce web designers and developers get to work with many online merchants. While BigCommerce is popularly known to be the platform of choice for many B2C businesses, we frequently get the question about the effectiveness of BigCommerce as a B2B eCommerce platform. We think that BigCommerce is perfectly suited for the needs of a B2B merchant. This eCommerce platform provides some of the following compelling benefits:
Supreme flexibility to compete with any self-hosting platform
Superior native capabilities
Convenient SaaS
Simple to customize its various features
Flexible payment options
All of these are very pertinent for an online merchant selling to businesses. Let's dive into a few of these benefits to unearth the great potential that BigCommerce provides.
BigCommerce Provides a Bouquet of B2B Customizations
As most online merchants know, BigCommerce is an easily extendible and customization platform. This allows our BigCommerce web developers to custom tailor the solutions to meet the individual needs of each B2B customer. Here are some of the pertinent customizations:
Customer Specific Information: Today is the time of personalization, and that is especially relevant for a B2B business. With BigCommerce, merchants can use customer groups in order to confine categories and pricing to the right customers. In fact, DIT India's qualified BigCommerce web developers can create further restrictions. Our team can help merchants restrict some payment or shipping options to certain group of customers, display products to a particular customer group only, or show and/or hide shipping, pricing, and payment options based the destination of that order or which warehouse it originates from.
Checkout Customization: How many of you really care about the checkout section of your eCommerce store? You have done everything right: The marketing got the customer to the store, easy layout helped them select the products, and effectively upselling & cross-selling helped you gain a larger share of wallet. Isn't that a job well done? Alas! It isn't. Checkout is the final stage in the purchase cycle, and this is where many customers abandon their cart. BigCommerce cart customization allows you to let your B2B customers buy in a way that is suitable to them, and this requires no extra effort on your part. Such customization means that customers can select non-standard shipping or payment options. Additionally, they can upload the PDF of a purchase order at the time of checkout, and you- the merchant- can save history of customer's purchase.
UX Customizations: Our BigCommerce web design team loves this feature of BigCommerce. Those days, when people thought that good design and sound UX were only important for B2C businesses, are passé. Today, B2B customers expect to enjoy the same lofty standards of shopping experience as their B2B counterparts. Therefore, merchants need to address their B2B customers' pain points. This could be to help them order large quantities or easily reorder regularly purchased items. As a part of our BigCommerce design service, our team uses BigCommerce in-built extensibility to build apps and add-ons for B2B customers that boast of enviable shopping experiences.
Flexibility with Payment Method
BigCommerce is a not a payments' solution provider. This comes as good news for you, because the platform doesn't try to restrict you to a single type of payment option only. BigCommerce, instead, offers you the flexibility to either retain your current payment processing method or create a new one that you want to use. Flexibility with payment methods is imperative for B2B businesses because their payments are more complicated than B2C. With BigCommerce, merchants can accept offline payments, use a gamut of payment options, and retain their current protocols like the rate your previously negotiated with your bank.
Sound Coding Standards
You ask our team of BigCommerce web developers, and they will talk tirelessly about BigCommerce code base. BigCommerce is based on a great API that is constantly updated and improved. API works as the platform for several applications & integrations. Therefore, having a good API works as the backdrop of having a great app. As about you, the merchant, BigCommerce makes it easier to manage your existing processes by connecting you with various ERP, accounting, and CRM systems. All-in-all, BigCommerce lets you build a solution that meets your customers' individual needs.
For more information about using BigCommerce for B2B businesses or DIT India's BigCommerce development service.