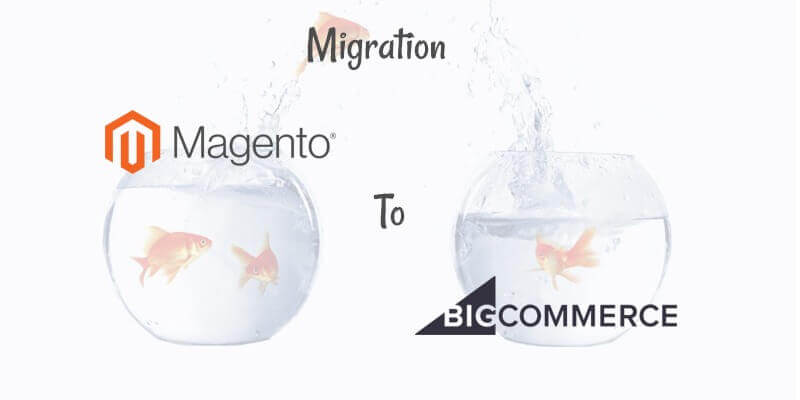 Here's Why Migration from Magento to BigCommerce Can Be Good for You.
Change is the spice of life, they say. When it comes to your eCommerce platform, change can actually be painful. Many online retailers shy away from considering a change. However, that is not the case with BigCommerce. The platform offers a large number of enviable options, and that makes it the darling of many retailers. If you are only on Magento, you will know that Magento is not an integrated management and hosting service. This means that your site will be slow and very hard to use. Moreover, the fee of the platform is expensive and support is hard to fine. Therefore, it is always a good idea to consider moving to BigCommerce. Contact a BigCommerce development services provider to seek help with the project.
SIMPLICITY AND RELIABILITY OF BIGCOMMERCE
When it comes to simplicity and reliability, BigCommerce is an easy choice. With Magento, a lot of things need to be customized right from the beginning till the very end. On the other hand, with BigCommerce, most solutions are simply plug-in and offered as ad-ones. That means that customization and coding requirement for the same is extremely minimal. This simplicity also means that you are saving time. In addition to that, BigCommerce offers tons of options. As an example, you can install a new plugin to get customers to sign up to company's email list and get a discount in return. Your BigCommerce web developers will be able to do this for you with ease.
CUSTOMIZATION HELPS DRIVE SALES
BigCommerce provides a wide range of options for customization. This is another interesting feature of this platform. In today's world, your customers are spoilt for choices. Therefore, you need to be able to customize your site in a way that suits your customers the best. That is what BigCommerce offers to you. Right from having responsive layouts for your online store to custom mega menus to custom one-page checkout to even custom review system; there is a lot that can be done. Again, you will need to ensure that you have qualified and trained BigCommerce web developers as well as BigCommerce web designers to help you with the process. You want to ensure that you pick the right options and customize them well.
SECURITY
How important is security for you? In today's times, no website or online entity is spared of the security risks that exist. There are various viruses and other malwares floating around and you can be infected before you know. There's so much on stake. Your website can be down, your customer information can be stolen, and you can be the victim of multiple lawsuits. Therefore, you want to ensure that your store is safe and secure. We provide BigCommerce design services as well as development solutions. Many people talk to us about the site's user interface, looks, etc. However, we always try to bring their attention to the aspect of security. DDOS, which stands for Distributed Denial of Service Attack, is one of the common security threats that sites are facing. BigCommerce has its own DDOS defense system on the platform. Moreover, the defense system is quite robust.
BIGCOMMERCE ERP
There are various tools that come along with BigCommerce, and they can go a long way in streamlining your operations. Examples of the same include this platform's built-in inventory control as well as order routing capabilities. In short, there are great things you can do.
OUR EXPERTISE
We are perfect partners with BigCommerce, because we are completely convinced and in awe of what BigCommerce has to offer. Our BigCommerce web design team as well as the supremely talented development team can use BigCommerce's coveted features to create a winning solution for you. Contact us at : ditindia.com