Landing Page Optimization Services
DITINDIA – a reliable landing page marketing agency that offers tailored website landing page optimization services for businesses to meet unique needs and goals. By optimizing landing pages, we improvize conversion for driving breakthrough online marketing results. Understanding the audience, value proposition, and market landscape closely, we align the landing page with your brand, messaging, and marketing strategy. Not just limited to one section, we optimize the landing page for eCommerce and various other business sections.
What Is Landing Page Optimization & Designing Service?
Landing page optimization and designing services help businesses optimize the performance of landing pages that convert visitors into leads, thus increasing conversion and maximizing ROI.
Directly supports business goals
Increased conversion rate
Better targeting
Valuable insights and data
Improved user experience
Increased organic search rankings
Brand awareness and credibility
Improved paid search campaigns
Maximized ROI
Our Landing Page Optimization & Designing Service Deliver Solid Results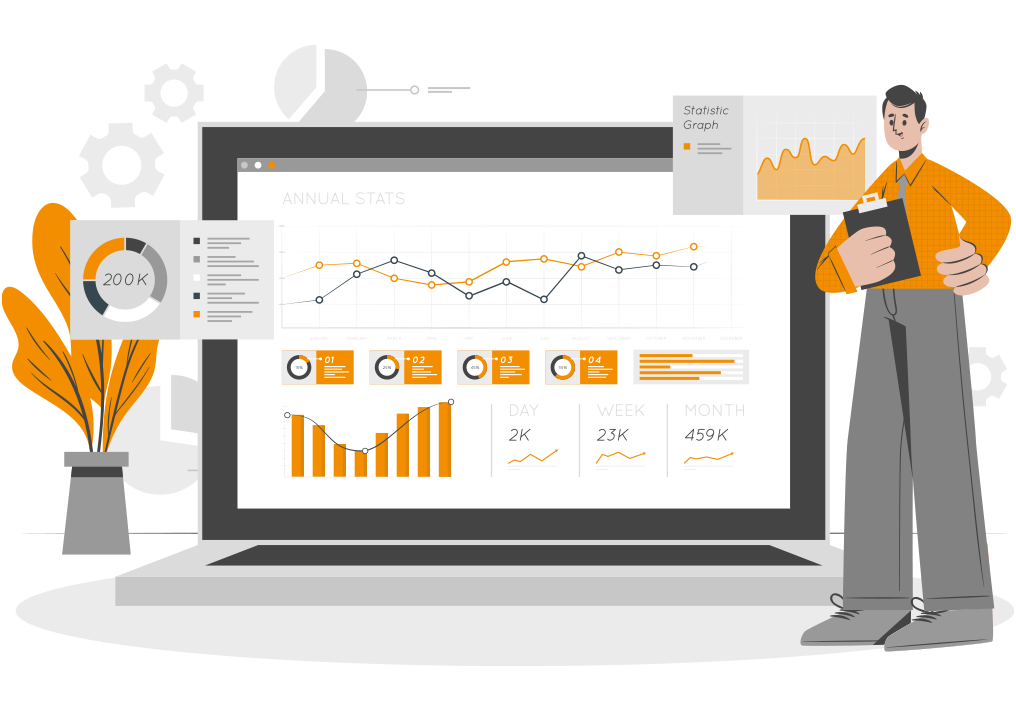 Improved Conversions
We derive improved conversions for your landing pages by applying the most appropriate call-to-action and simple checkout process. Whether it is for a product landing page or a website landing page, we guarantee improved conversions.
More Engagement
Improving the user experience and page speed, we bring in more engagement for your landing pages.
More Leads
With high-ranking landing pages, also optimized for mobile users, we bring in more leads. The increased leads help to gain more sales and subsequently high ROI.
Conversions
High conversions are always what we take pride in for our landing page optimization and design services. Leveraging the best strategies that work 100%, we ensure to deliver a high conversion ratio.
Landing Page Optimization & Designing Service
Landing Page Audit
We audit your website and create a list of pages including landing pages that need to be optimized for high conversion. Our landing page expert designers upgrade and design your landing pages that generate quality leads and convert visitors into customers as well as incorporate proven conversion-resulting elements into the landing page.
Speed Optimization
Our landing page optimization experts leverage strategies to optimize the speed of landing pages for a better user experience. Leveraging CDN, optimizing code, compressing images, and prioritizing above-the-fold content, we help improve the speed and performance of the landing page.
Page Design
Our team of experienced landing page experts designs and creates highly-optimized and high-converting landing pages from scratch. We also ensure responsive design for fast loading on mobile devices.
Pop-Ups Design
Identifying the objectives and integrating eye-catching call-to-action, we design exceptionally enticing Pop-Ups for high conversions. It not only helps generate more leads but also increases sales. Optimizing your campaign landing page with excellent pop-ups, ensure high returns.
CTAs Placements
Understanding the specific goals of the landing pages and the behavior of the target audience, we strategize multiple CTAs placements that improve conversion rates. Testing different placements, we determine which works best for your audience and optimize accordingly.
Content Optimization
Conducting thorough research on keywords, we optimize the content of the landing pages for the right keywords. With clear and concise headlines, bullet points, effective call-to-action, benefits about products or services, and the right information, our team optimizes content incorporating SEO guidelines improving the overall experience of the landing page.
Copywriting
Our team of highly creative copywriters crafts highly engaging and high-converting landing page copy for your website. Our copy created persuades and convinces visitors to take a particular action such as making a purchase, signing up for a newsletter, or requesting more information.
A/B Testing
We test all designs and content for identifying high conversion-generating versions. And, then implement it for your website leading to high conversion rates. Through A/B testing, we make data-driven decisions and optimize your marketing efforts for better results. We continue to test and refine campaigns over time.
Tracking & Reporting
Through tracking and reports, we analyze what works best and what needs to be further optimized for greater results. With tracking and reporting, we check how our optimized landing page design is performing for you.
Our Experts Specialize in Creating Different Types of Landing Pages
Homepage
Product Pages
Service Pages
Tool Landing Pages
Speaking Pages
Course Landing Pages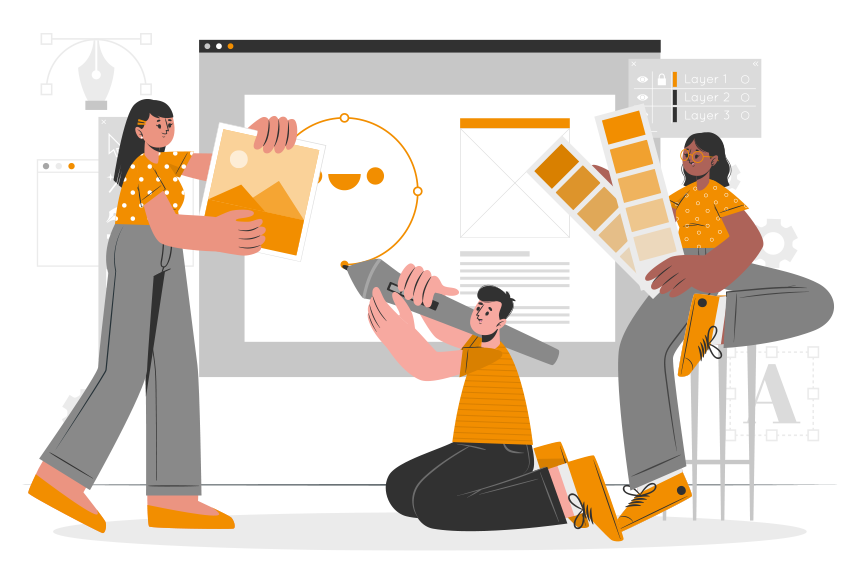 Why Choose Us?
Experts in marketing landing page conversion optimization, we offer data-driven and result-generating landing page digital marketing landing page optimization services for small to big businesses.
With a proven track record of successfully marketing landing page optimization for businesses across various domains, we work for global clients.
Meeting your specific business goals, we offer customized and tailor-cut digital landing page marketing services
Our landing page optimization experts communicate regularly to understand and amend the process accordingly. With a collaborative approach, we ensure that your landing pages reflect your brand and message accurately.
Leveraging imperative email marketing strategies for businesses, we create and offer customized plans to meet your specific needs for targeted audience and location.
We are entrusted as the best reliable digital partners for our outstanding email marketing solutions, transparency, and quick and revenue-generating results.
Customer Support and Follow-up
We provide ongoing support and follow-up to ensure that your landing pages continue to perform well over time.
Results We Achieved For Our Clients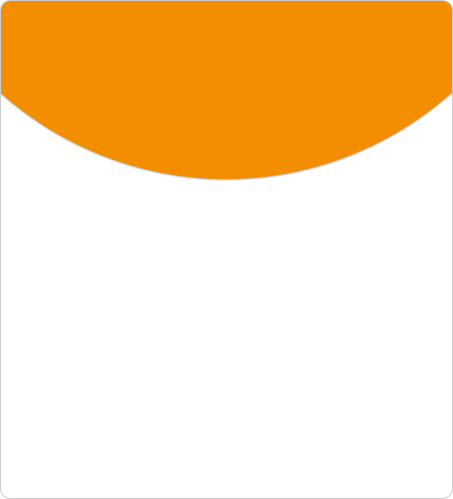 538%
Grow in
organic traffic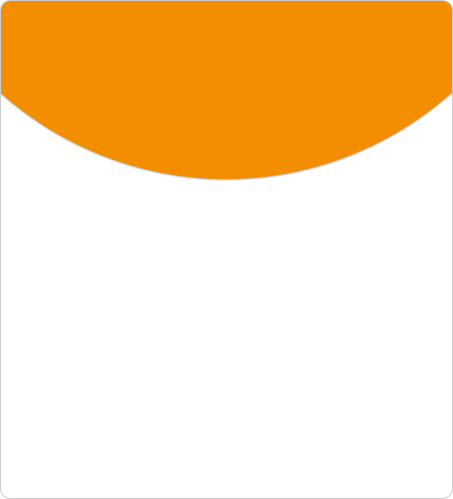 20K
Organic visitors
Increases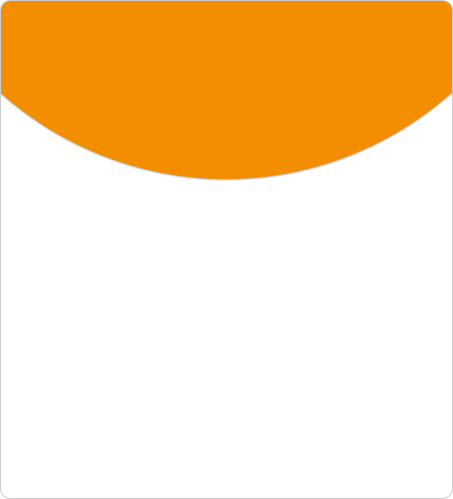 347
Links Earned
in Past Month
DIT's Design Process
1
Define Goals
Before creating a campaign, we understand your requirements, analyze the landing page and identify areas to improve, and define SMART goals accordingly.
2
Strategy Development
Based on business goals, we customized optimization and marketing strategy to derive the best performance from landing page campaigns.
3
Design & Implementation
Making design changes, creating new content, and/or adjusting advertising targeting, we optimize marketing strategies for landing pages.
4
Testing & Refinement
Testing the changes made to the landing pages and campaigns, we determine their effectiveness and refine the process accordingly.
5
Report & Analyze
With regular reports on performance, we analyze the data to determine what's working and what's not, to develop future campaigns to drive more conversions.
Client Reviews
We would like to express our gratitude to the entire team at DIT INDIA for their tireless efforts and unwavering dedication to delivering exceptional results for our website. Your hard work has taken us from obscurity on the 39th page of Google to an impressive position on the 2nd page, which is a remarkable feat. Thank you for your commitment to excellence and for helping us achieve our SEO goals.

Jonathan JoAn
The level of dedication DIT INDIA has shown in comprehending our business has been remarkable. Directly, it has given us a 178% increase in organic revenue. They have been an exceptional partner in helping us achieve our goals and contributing to our success.

Henry Rosendar
I am thrilled with the results I've seen doing business with this social media agency. From the start, they were incredibly professional and attentive to my business needs. What's even more impressive is the increase in followers on our social media platform from 10K to 10M, which was achieved organically, without relying on paid advertising. In just a few months of working with this team, I've seen a remarkable improvement in my brand awareness and conversions. I highly recommend this social media to anyone looking to take their business to the next level!

Olive Bugg
I've been working with this social media management company for over a year now, and I couldn't be happier with their services. They've taken my social media presence to the next level, consistently growing the likes and shares ratio. Their team is incredibly knowledgeable and up-to-date with the latest social media trends and algorithms, which has resulted in impressive growth and engagement on all of my social media platforms. In the past six months, I have noticed an increase in followers and likes on our various social media platforms. From just 1K, we have outgrown to 100K. Quite IMPRESSIVE! I highly recommend this social media management company to anyone looking for expert guidance and result-driven social media management.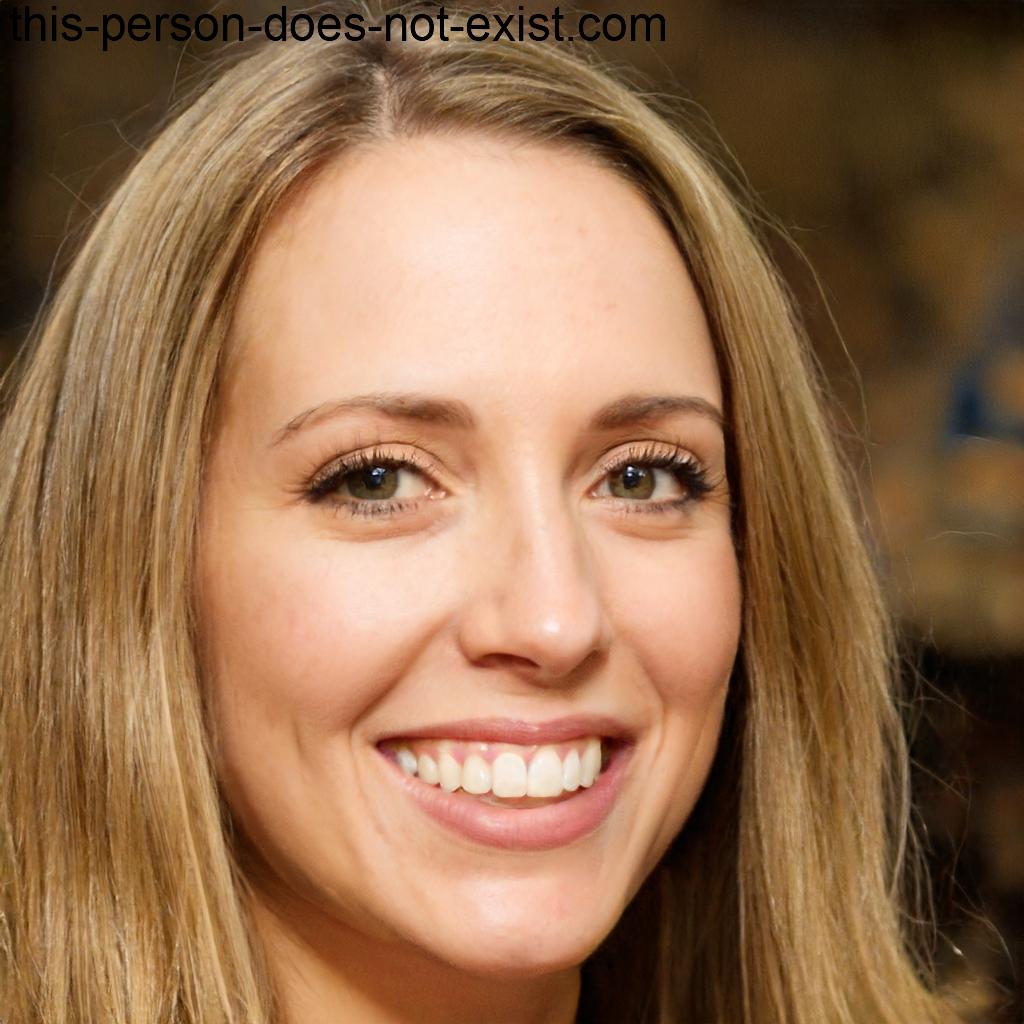 Aida Kyle
FAQ
Q1: What is landing page designing and optimization service?
Landing Page Designing Service: A landing page designing service refers to a professional service that focuses on creating effective and visually appealing landing pages for websites. A landing page is a specific web page that serves as the entry point for a user or visitor to a website. It is designed with the purpose of converting visitors into potential customers or encouraging specific actions, such as signing up for a newsletter, downloading a resource, or making a purchase.
Landing Page Optimization Service: A landing page optimization service refers to a professional service that focuses on improving the performance and effectiveness of landing pages for websites. The goal of this service is to maximize the conversion rate of a landing page, which means increasing the percentage of visitors who take the desired action, such as making a purchase, filling out a form, or subscribing to a service.
Q2: Why is landing page designing & optimization important?
Landing page designing and optimization are crucial for several reasons:
Increased Conversions: Landing pages are specifically designed to drive conversions and encourage visitors to take a specific action. By investing in professional landing page design and optimization, you can significantly improve your conversion rates. A well-designed landing page with optimized elements such as clear call-to-action buttons, persuasive copy, and intuitive layout can guide visitors through the conversion funnel and increase the likelihood of them completing the desired action.
Enhanced User Experience: A well-designed landing page provides a positive user experience by offering a seamless and intuitive interface. Optimization focuses on improving elements like load time, mobile responsiveness, and ease of navigation, ensuring that visitors can quickly find the information they need and take action effortlessly. A positive user experience not only encourages conversions but also enhances your brand reputation and fosters customer loyalty.
Better Ad Campaign Performance: Landing pages are often linked to specific ad campaigns, such as pay-per-click (PPC) ads or social media ads. Designing and optimizing landing pages that align with your ad messaging and targeting can significantly improve the performance of your campaigns. When visitors arrive at a landing page that is consistent with the ad they clicked on, it creates a seamless transition and reinforces the message, increasing the chances of conversion.
Data-Driven Decision Making: Landing page optimization involves gathering and analyzing data to measure the performance of different elements and variations. Through techniques like A/B testing, you can test different designs, layouts, copy, and calls-to-action to identify what works best for your target audience. This data-driven approach enables you to make informed decisions based on actual user behavior and preferences, leading to continuous improvement and better results over time.
Cost Efficiency: A well-designed and optimized landing page can provide a higher return on investment (ROI) for your marketing efforts. By increasing conversion rates, you can generate more leads, sales, or desired actions without having to invest significantly more in advertising or traffic acquisition. This improves the cost efficiency of your marketing campaigns and helps maximize your budget allocation.
Competitive Advantage: In today's competitive digital landscape, having a professionally designed and optimized landing page sets you apart from competitors who may have generic or poorly optimized pages. A compelling and user-friendly landing page can capture visitors' attention, build trust, and differentiate your brand, giving you a competitive edge in your industry.
Q3: What services do landing page optimization and designing agencies offer?
Landing page optimization and designing agencies typically offer a range of services to help businesses create effective and high-converting landing pages. The specific services offered may vary from agency to agency, but here are some common services you can expect:
Landing Page Design: Agencies provide professional design services to create visually appealing and engaging landing pages. They take into account your branding guidelines, target audience, and goals to design landing pages that effectively communicate your message and capture visitors' attention.
Conversion Rate Optimization (CRO): Agencies focus on optimizing landing pages to improve conversion rates. They conduct in-depth analysis, A/B testing, and data-driven insights to identify areas for improvement. Through iterative testing and optimization, they refine various elements, such as headline copy, call-to-action buttons, layout, imagery, and form design, to maximize conversions.
User Experience (UX) Optimization: Agencies ensure that landing pages provide a seamless and intuitive user experience. They focus on optimizing navigation, page load times, mobile responsiveness, and overall usability to enhance visitor engagement and reduce friction.
A/B Testing and Analytics: A key service provided by landing page agencies is A/B testing. They create multiple variations of landing pages and test different design elements, content, and layouts to determine the most effective combination. They use analytics tools to track and measure key metrics, such as conv ersion rates, bounce rates, and engagement, providing insights to inform optimization strategies.
Landing Page Personalization: Some agencies offer personalized landing page services, where landing pages are dynamically tailored to individual visitors based on their demographics, behavior, or referral source. Personalization aims to deliver a more relevant and customized experience, increasing the likelihood of conversion.
Landing Page Integration and Deployment: Agencies assist with the technical implementation of landing pages, ensuring seamless integration with your existing website or marketing platforms. They handle the coding, testing, and deployment of landing pages to ensure they function properly and align with your overall marketing ecosystem.
Ongoing Monitoring and Optimization: Landing page agencies often provide ongoing monitoring and optimization services. They continuously track the performance of landing pages, analyze data, and make iterative improvements based on user behavior and conversion metrics. This ensures that your landing pages remain effective and aligned with your evolving business goals.
Q4: How do landing page optimization services improve conversion rates?
Landing page optimization services employ various strategies to improve conversion rates, including:
Simplifying the design and removing unnecessary distractions to focus visitors' attention on the desired action.
Crafting compelling and persuasive headlines, subheadings, and copy that clearly communicate value and benefits.
Optimizing the placement and design of call-to-action (CTA) buttons to make them more prominent and visually appealing.
Streamlining forms and minimizing the number of required fields to reduce friction and improve completion rates.
Enhancing trust and credibility elements, such as adding customer testimonials, security badges, or trust seals.
Conducting A/B testing to compare different versions of landing page elements and identify the most effective combination.
Q5: How do I choose the right landing page designing agency?
When selecting a landing page designing agency, consider the following factors:
Portfolio and experience: Review the agency's portfolio to assess the quality and style of their previous work. Look for experience in designing landing pages for businesses similar to yours.
Expertise in conversion optimization: Ensure that the agency understands conversion principles and best practices for designing landing pages that drive results.
Customization options: Determine if the agency offers customized landing page designs tailored to your specific needs and brand identity.
Collaboration and communication: Evaluate the agency's approach to collaboration and communication. It's essential to work with a team that understands your requirements and maintains good communication throughout the design process.
Integration capabilities: If you require integration with marketing tools or platforms, confirm that the agency has experience in integrating landing pages with your desired tools.
Q6: How long does it take to design & optimize a landing page?
The time required to design and optimize a landing page can vary depending on several factors, including the complexity of the project, the level of customization needed, the collaboration process, and the agency's workload. Here are some general factors that can influence the timeline:
Scope and Complexity: The complexity of the landing page design and optimization will impact the time required. A simple landing page with minimal design elements and straightforward functionality may take less time compared to a complex landing page with interactive features, custom illustrations, or advanced integrations.
Content Preparation: The time needed for content preparation, including copywriting, gathering images or videos, and creating assets, should be considered. If you already have the content ready, it can expedite the process. However, if content creation is required, it may add additional time to the project.
Collaboration and Feedback: The timeline can be influenced by the collaboration process between you and the agency. Iterative feedback and revision cycles, where you review and provide feedback on design concepts and iterations, can extend the timeline. Prompt and efficient communication between both parties can help streamline the process.
A/B Testing and Optimization: If the optimization process includes A/B testing or conducting experiments to measure performance and make data-driven decisions, it will require additional time. Testing multiple variations and gathering sufficient data for analysis and optimization can extend the timeline, but it can also yield valuable insights for improving the landing page's performance.
Agency Availability and Workload: The timeline can also be influenced by the agency's availability and workload. Some agencies may have more projects in their pipeline, which can impact their capacity to dedicate time to your landing page project. It's essential to discuss and align on the expected timeline with the agency based on their current workload and availability.
Q7: Can landing page optimization services integrate with my existing marketing tools?
Yes, landing page optimization services can often integrate with popular marketing tools and platforms. This allows for seamless data tracking, integration with customer relationship management (CRM) systems, email marketing software, analytics tools, or advertising platforms. It's important to discuss your specific requirements and the compatibility of your existing tools with the service provider.
Q8: How can I measure the success of my landing page optimization efforts?
Measuring the success of your landing page optimization efforts is crucial to understand the impact of the changes you've made and make informed decisions for further improvements. Here are some key metrics and techniques you can use to measure the success of your landing page optimization:
Conversion Rate: The conversion rate is one of the primary metrics to measure the success of your landing page optimization. It represents the percentage of visitors who take the desired action on your landing page, such as making a purchase, submitting a form, or subscribing to a service. By comparing the conversion rates before and after optimization, you can determine if your efforts have resulted in an improvement.
Bounce Rate: Bounce rate refers to the percentage of visitors who leave your landing page without taking any action or navigating to other pages on your website. A high bounce rate could indicate that visitors are not finding your landing page engaging or relevant. By reducing the bounce rate, you can increase the chances of visitors staying on your page and converting.
Time on Page: The average time visitors spend on your landing page can provide insights into its effectiveness. If visitors are spending more time on the page, it suggests that they are engaged and finding value in the content. Analyzing the time on page metric can help you assess the level of engagement and identify areas for improvement if the duration is shorter than expected.
Click-through Rate (CTR): If your landing page is linked to an advertisement or email campaign, measuring the click-through rate can indicate the success of your optimization efforts. The CTR represents the percentage of people who clicked on your ad or email and landed on the landing page. A higher CTR indicates that your optimized landing page is effectively capturing the interest of your target audience.
Goal Completions: Identify specific goals or actions that you want visitors to take on your landing page, such as filling out a form, subscribing to a newsletter, or making a purchase. Tracking the number of goal completions will give you a clear measure of the success of your optimization efforts in driving those specific actions.
A/B Testing and Multivariate Testing: If you conducted A/B testing or multivariate testing during the optimization process, analyze the results to determine which variations performed better. Compare the conversion rates, engagement metrics, and other relevant data for each variation to identify the winning version.
Heatmaps and User Behavior Analysis: Heatmap tools can provide visual representations of user behavior on your landing page, indicating where users are clicking, scrolling, or spending the most time. Analyzing heatmaps and user behavior data can give you insights into how visitors are interacting with your page and help identify areas that require further optimization.
Conversion Funnel Analysis: Analyze the conversion funnel to understand how visitors move through different stages and where they drop off. By identifying potential bottlenecks or areas of high exit rates, you can focus your optimization efforts on those specific stages to improve the overall conversion rate.
Q9: Can I provide input and feedback during the landing page design process?
Yes, most landing page designing agencies value client input and feedback. Collaboration is typically a part of the design process, and your input can help ensure that the final design aligns with your goals and brand identity. It's important to provide clear and timely feedback to facilitate efficient design iterations.
Q10: How much does landing page optimization and designing cost?
The cost of landing page optimization and designing can vary significantly depending on several factors, including the complexity of the project, the level of customization required, the agency or service provider you choose, and the specific services included in the package. Here are some factors that can influence the cost:
Scope and Complexity: The complexity of the landing page design and optimization project plays a significant role in determining the cost. A simple landing page with basic design elements and minimal functionality will generally cost less than a complex landing page with advanced features, custom illustrations, or integrations.
Customization and Personalization: If you require a high level of customization and personalization, such as tailored landing pages for different audience segments or dynamic content based on user behavior, it may add to the cost. Customization often requires additional design and development work to meet your specific requirements.
Agency Expertise and Reputation: The reputation and expertise of the agency or service provider can also impact the cost. Well-established agencies with a strong track record and a portfolio of successful projects typically charge higher rates compared to freelancers or less experienced providers. However, choosing a reputable agency often ensures a higher quality of work and expertise in conversion optimization strategies.
Additional Services: The inclusion of additional services, such as A/B testing, copywriting, or ongoing optimization and monitoring, may increase the cost. These services can provide added value and contribute to the long-term success of your landing page, but they may come at an additional cost.
Number of Landing Pages: If you require optimization and design services for multiple landing pages, the cost will naturally be higher than for a single landing page. The complexity and customization level of each individual landing page will also influence the overall cost.