MIRROMATE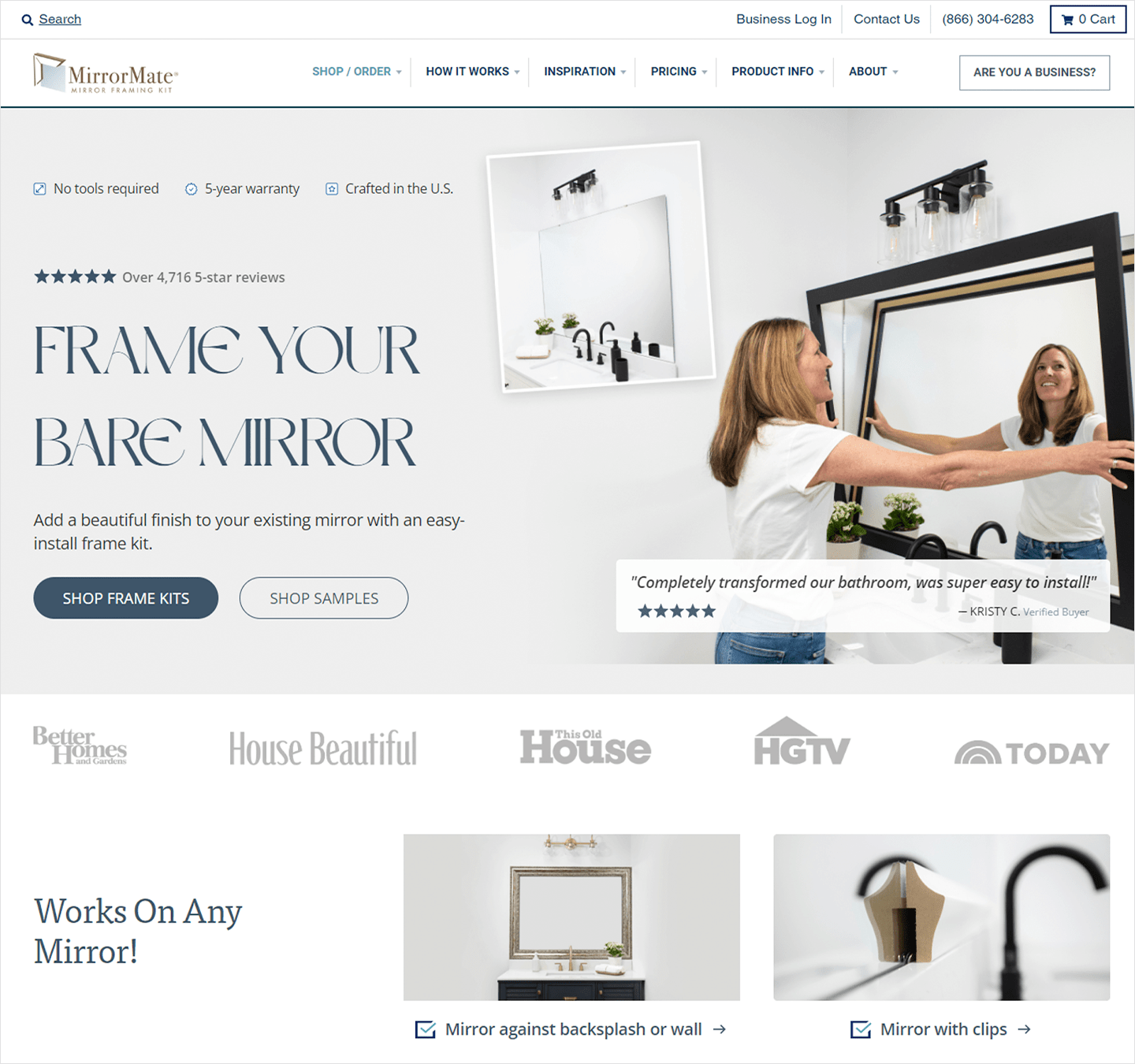 ABOUT CREATIVE MIRROR MATE:
The MirrorMate frame, born 17 years ago as a DIY kit, empowers homeowners to effortlessly enhance their bathroom mirrors. With over 65 style choices in colors and finishes, we stand out for our unique recess feature, custom craftsmanship with 7-day delivery, a 5-year guarantee, and proudly made in the USA at our Charlotte facility, underscoring our commitment to quality and service.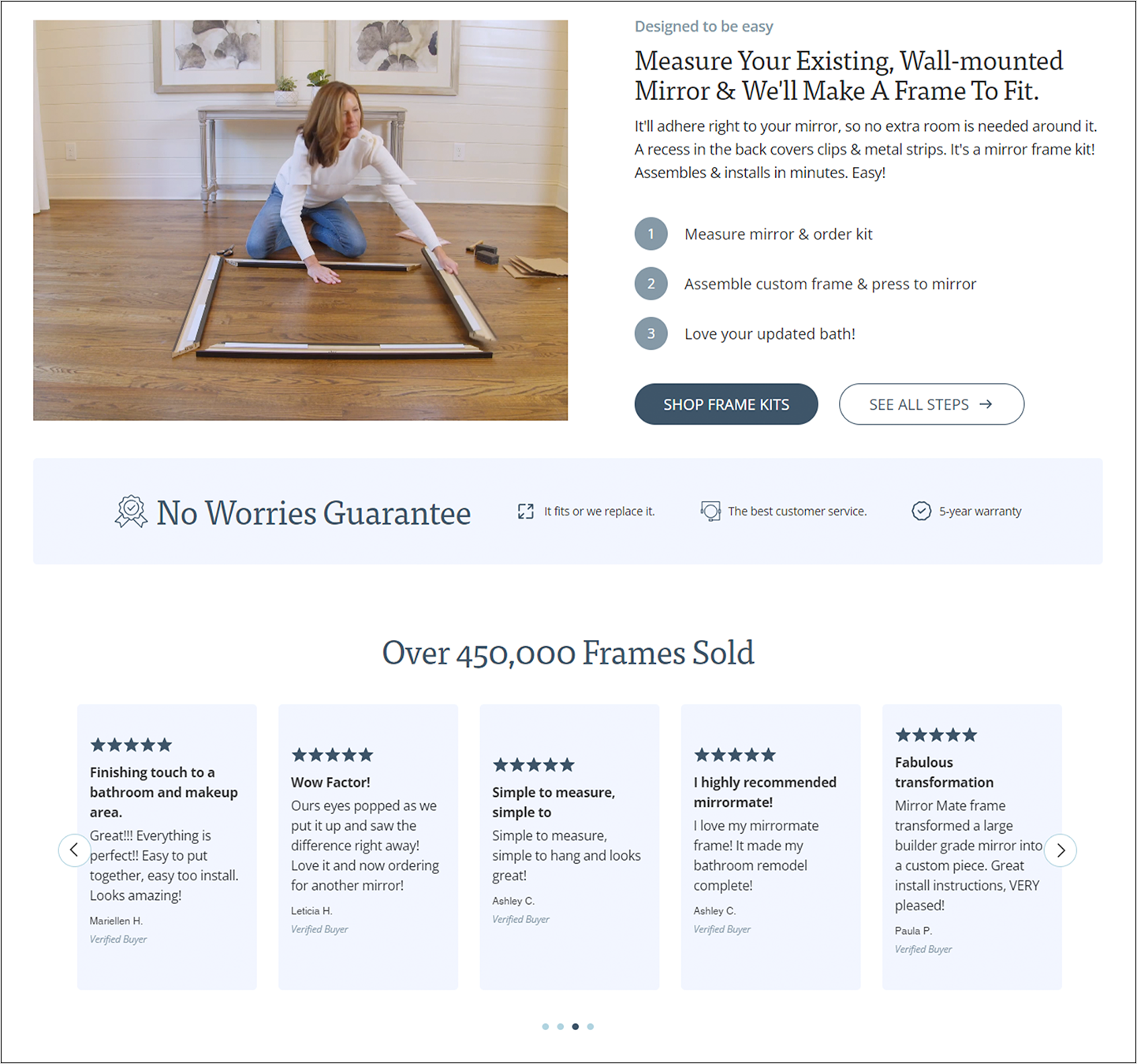 MIRROR MATE AND DIT PARTNERSHIP:
MirrorMate and DIT have forged a strong partnership, leveraging our expertise in frame design and their proficiency in the Shopify platform to create the exceptional online shopping expPerience you'll find at
www.mirrormate.com
. Together, we've seamlessly blended the art of mirror enhancement with the science of e-commerce, resulting in a website that's as visually appealing as the frames themselves.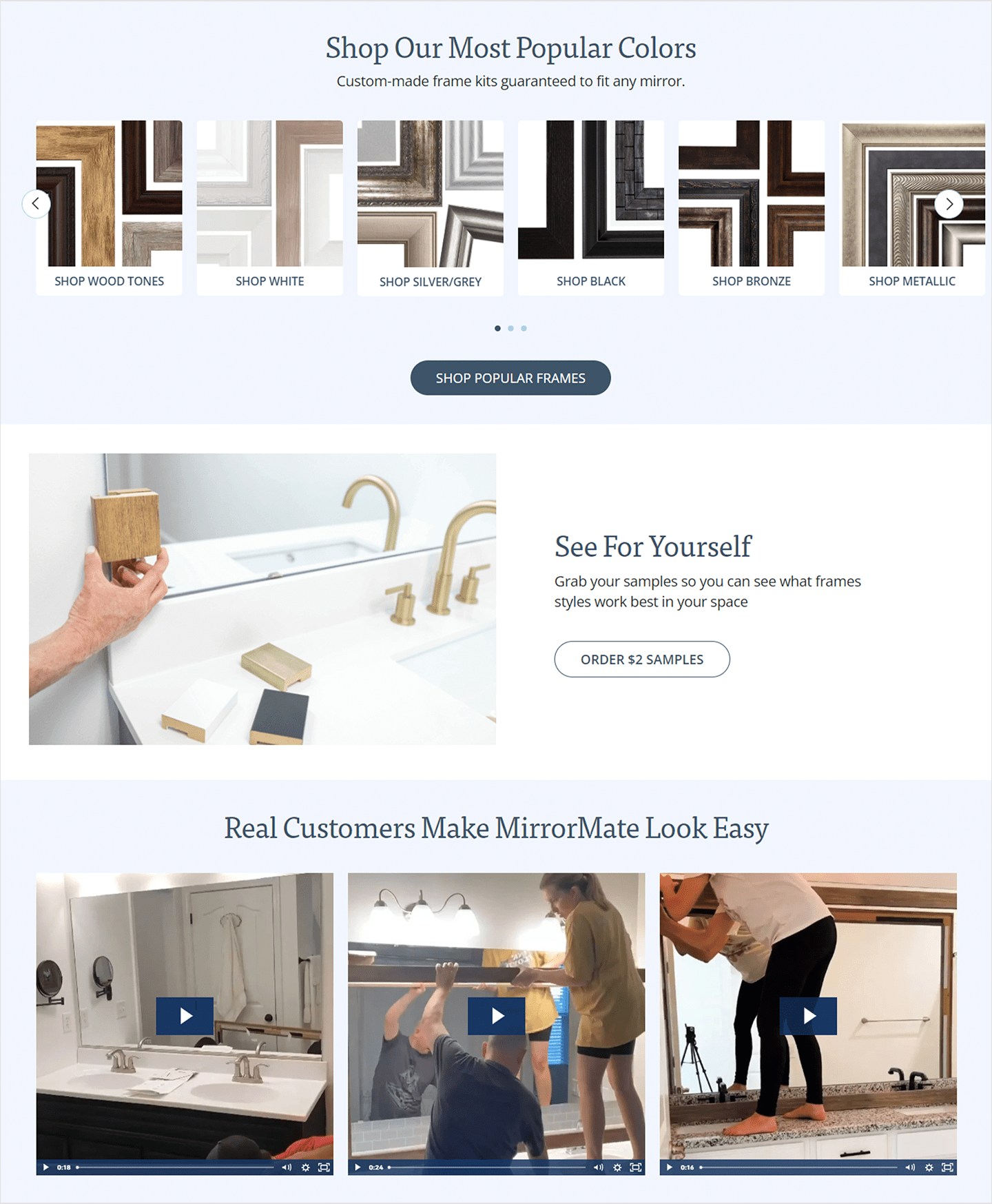 NEW CHALLENGES WITH MIRROR MATE:
As MirrorMate grows, we embrace exciting challenges that drive innovation. These include continuous frontend development for a visually stunning website, enhancing customization options for mirror frames, providing tailored B2B pricing, streamlining financial operations with Sage integration, and improving the shopping experience with quick add-to-cart functions and enhanced checkout customization. We're also simplifying bulk orders with a product page bulk add-to-cart feature, ensuring MirrorMate frames meet diverse customer needs.