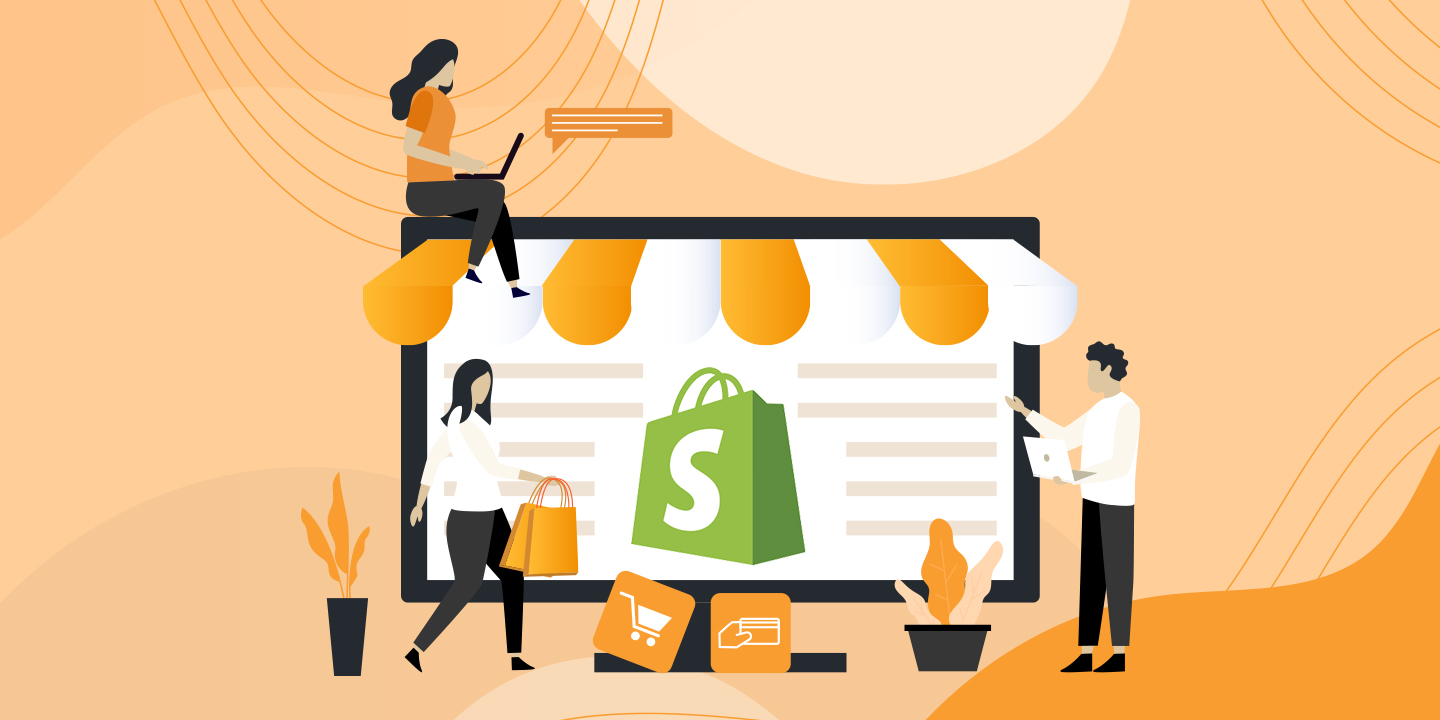 Shopify eCommerce Trends – 2021 – What Shopify Merchants Should Not Miss!
Want to outperform your competitors, gain a huge customer base and increase your sales amid this pandemic, then pick on these eCommerce trends especially for Shopify platform. The year 2020 has hit the industry badly, but at the same time, it has brought a new way of living, opening up new opportunities for eCommerce stores.
And if you want to gain on this, then here is the list of the top eCommerce trends for 2021 that helps you propel your eCommerce engine forward ahead of all. As we have seen, eCommerce is growing at an abundant rate and there is no stopping now. It is definitely the future, and already the three generations find it, at ease, to shop online. Hence, optimizing your eCommerce store leveraging
shopify design services
and implying these trends after total analysis and study can definitely help you take your sales graph higher.
So, what's to wait for, let us walk you through the new emerging eCommerce trends of 2021, which are, no doubt, gonna rock in the year of 2022 too.
Voice eCommerce
With online search and shopping being the new 'Normal', it is estimated that online shoppers are going to increase. And, more interestingly, the smart speaker users are going to grow around 22% by 2022. With around 30% searches done without a screen touch by 2020, it is estimated that by 2022 there will be a new high. Hence, a gateway to voice commerce. And, no doubt, this directs us to the world of voice search and hence, Voice eCommerce is a trend to wow you.
Voice shopping is going to catch fire and stay long. The smart speakers are the near future, and definitely it's a new market to grab.
Get Voice Search Work for your Shopify Store
Get in the best
Shopify services
and get your eCommerce optimized to gain benefits of Shopify and voice search.



Upgrade your content to match the voice search volumes.




Better provide voice-based user interface as well as navigation on your website or app. 




Ensure you offer simple voice search to buy products.




Also check to optimize your voice search for mobile commerce.



Mobile Shopping
Now everyone is well acquintained that Mobile Shopping is here to stay and is a trend that is going to rock this 2021 and the coming 2022. With the whooping increase in mobile shoppers, there is no doubt that mobile eCommerce is a big way to get in sales. Thus, it is time to move your web store to mobile store leveraging this new trend of mobile shopping.
The eCommerce stats shows that with mobile commerce, the conversion rate increases to four times compared to other platforms. Moreover, it is quite easier to promote your products and services through push notifications. Also
shopify custom design
can help to customize your mobile store according to your business requirements. Fruitfully, you don't end up paying for any social media or other promotional activities.
Get a Mobile App for Your Shopify Store
With shopify development services, you can get your mobile responsive app ready for your shopify store. The seasoned shopify developers India help to easily integrate and fully optimize the store for mobile users.
Transparent & Dynamic Pricing
With seasons changing, and the pandemic taking the toll, it is never too easy to get on those sales. But, with clear cut prices and transparent pricing on your app store  – it is a win – win situation for both you and your customers. And with that said, it is no surprise that Dynamic pricing is a new fancy thing trending in the eCommerce market.
Prices of your products need to be updated and kept strategically to meet the changing demands of the ever-changing customers demands in the market. The best prices always help to get on more sales with high returns.
Automate Dynamic Pricing on Your Commerce Store
With shopify app store, you can get on the plug-ins to automate your dynamic pricing.
Shopify experts in India
, can help you easily integrate this system without any hassles.
Artificial Intelligence & Augmented Reality
The touch and the experience and the feel of the product is what makes offline retail better than online stores. The unavailability to see the tangible product or have the experience to feel and touch the product is what sets back online shopping. 
But, here comes the biggest advantage with shopify services and shopify eCommerce with the new technology of augmented reality and artificial intelligence. Wonderfully, with Shopify AR system, you can bring products to life. Shoppers can easily get hold to watch and feel the product with complete information given the size, scale and other details of the product. Also, it improves the buying experience generating more sales.
How to Integrate AR for your Shopify Store?
Embedded with a dedicated AR (augmented Reality) landing page, Shopify empowers your eCommerce store with full authority to provide details to your customers increasing your conversion rate. Harnessing the expertise of
Shopify developer India
, you can easily integrate and install the Shopify AR system into your estore.
Membership, Rewards & Loyalty
Coupons, royalty points, membership and rewards are all the trendy ones that are never going to go away. For any eCommerce business, giving membership or loyalty is showing the greater significance of customers rather than prices. This allows online shoppers to visit your online store repeatedly.
With every new store opening every other day, shoppers are likely to search for the ones that offer them their favorites at reasonable prices. Therefore, it is necessary to have a reward or loyalty program to retain your customers.
Integrate Loyalty Program in Your Shopify Store
Our
shopify developers India
help to integrate a reward system, or loyalty program into your shopify store. So, don't let your competitors take away your hard-earned customers for their next purchase. No doubt, with our
shopify development services
, you can easily install royalty programs without a hiccup.
In a Nutshell,
The rate at which eCommerce picturesque changes is quite surprising as it is volatile. Sometimes, things are moving too fast and other times it is like some trends are here to stay. Well, to better keep up and be ahead of the competition, these eCommerce trends 2021 will definitely help your Shopify store to evolve and catch the race and be ahead to beat the competition. So, let's not wait and catch up with these eCommerce shopify trends leveraging the best Shopify services.