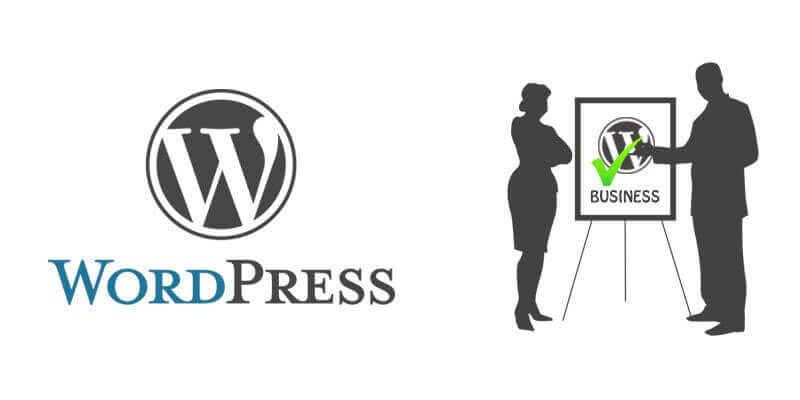 Why a WordPress Website is a Good Choice for Your Business
For a long period of time, WordPress was considered to be a blog programming tool by many. That thought process, however, is very restrictive and does not consider the entire force of WordPress. It is an extremely powerful content management system, and considering it a mere blogging tool doesn't do justice to its ability. We offer WordPress development services, and there are many times when we get asked about whether a WordPress website is better than your traditional website. Our answer is in the affirmative, and here's why:
Self-Management: So, people outsource WordPress development

to us. However, you don't need a lot of professional support when it comes to the management of your WordPress website. This is a very user-friendly content management system, and it lets you perform a lot of sophisticated tasks with ease. Thus, if you had to update the content on your website page or wanted to create a new page; you can do it yourself with basic computer knowledge.

Accessibility: Another important factor is the accessibility of those changes. In other words, you can make changes to your website from literally anywhere in the world. All you need is a PC and a decent internet connection. There is no need for any other additional programming knowledge.
Consistency: Wordpress believes in the themed way of design & design planning. This theme could be one of the many pre-designed themes that are available or have your WordPress team design a handcrafted theme for your business. Either way, it is the consistency of this theming method that your business customers will appreciate. Regardless of the number of pages that you have on your website, the look and page of the website will remain consistent. This will ensure that your guests remain focused on the message instead of focusing too much on the changing design or format.
Flexibility: It is hard to talk about consistency and flexibility in the same breadth. However, WordPress gives you the option to do that. Consistency is very important for your business, and WordPress' theming platform lets you do that. However, that doesn't mean that you can't have different designs for certain pages of the website. Let's say you have a section of the website that needs a distinctive appearance for some reason. WordPress lets you do that.
Mobile Responsive: In today's world, you want your business to mark its presence on the mobile platform. Everyone is on the mobile platform, and it is absolutely imperative for your business. WordPress websites are mobile response. At the time of WordPress outsourcing

, you should have a discussion about making your website mobile ready and your WordPress professional will be able to tell more.

SEO Ready: From mobiles to search engine optimization, WordPress websites have it all. The development of WordPress has been done in a streamlined as well as reliable manner. Not too much HTML coding has been used, and that works perfectly with Google. Such features will help your WordPress website rank higher on search engines.
Enhanced Security: Finally, it is not all about the design and convenience. Security is the key to keep your business information. WordPress has interesting tools to help you keep your website safe and secure.
Many other benefits: There are tons of other benefits that you can avail by using WordPress.
All of these factors help you set apart your website from the others. If you need someone to help you with WordPress development, you can rely on our trusted services. Our WordPress developers India are handpicked and offer top notch services. Contact us at [email protected] to receive a free, no obligation quote.