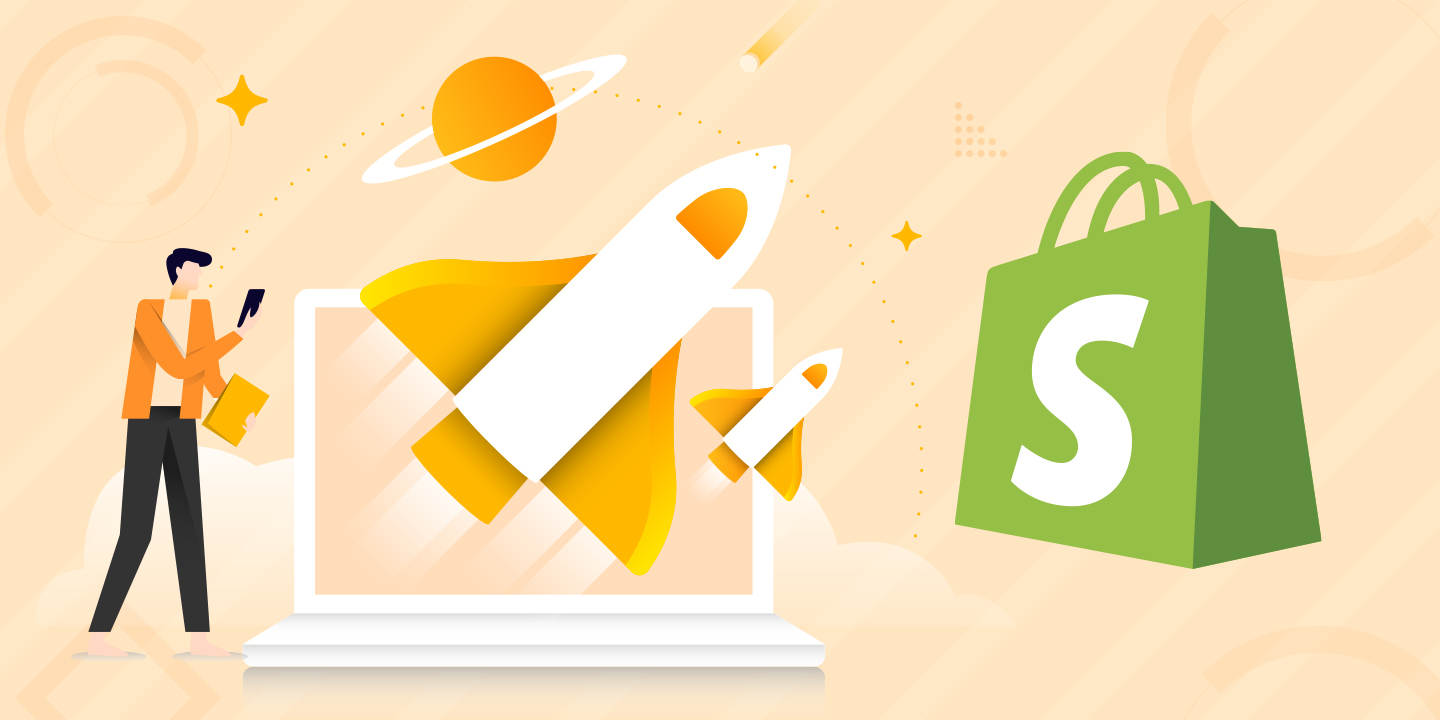 4 Must-To-Not-Miss Factors After Your Shopify Website's First Launch
After all that sweat of planning, designing and building, finally, your eminent web store is launched. You now have the face of your brand and are too excited and thrilled to have your business' online presence.
Well, the work does not stop here. After the launch, you may still be having a lot of queries regarding how well your website will do or how you are gonna pull in customers. No doubt, there still seem to be some critical things that need to be taken care of that can help your website to create authority and generate sales.
So, let's start screening your Shopify web store…
1. First Time Launch – A Perfect Launch
In the digital world, where shoppers search for thousands of products and services, your eCommerce store is your brand. No matter how good your services or quality products are, in the virtual world, customers always look for information on other websites, before they checkout. And, if you fail to provide them with the best user experience, there is every possibility that your potential customers may move out.
Well, it is not about crafting a brand-new online store again from scratch but revamping and enhancing your website for an excellent user experience.
And the good part is that some web tools like Hotjar can help you understand the needs and behavior of online users. These tools leverage analysis and feedback add-ons to give you the overall chart of your users' interaction with your website. Such data analysis can help you improve your site's design to reduce loading speed, decrease bounce rates, and have fewer abandoned carts. It also helps to increase page views as well as conversion rates.
2. Improve Site Traffic
When your web store goes live for the first time, it won't be reflected on the top four of the first page or even on the first page of the search pages. This is absolutely normal and it takes time. However, it needs to be optimized for search engines. Therefore, search engine optimization is the basic thing that needs to be carried out once the site is launched. This helps to get more traffic as well as aids to scale up on the search pages.
Alternately, if your website is relaunched after a refurbish, it is normal to see a little drop in site traffic.
This normally happens as the design may have changed and there may be a change in structure – either merging of pages or splitting of pages. Moreover, it is also crucial to remember that your site content is rich and it is human-friendly rather than just stuffed with keywords.
It concerns when your site traffic drops. However, there is nothing to worry about as it usually takes time to increase and will improve if your site is built correctly encompassing the SEO parameters.
Also, it is beneficial to imply Shopify custom design according to your business while revamping and relaunching your website every few years. Additionally, adhering to the latest updates in the technology and removing any obsolete codes or features help to improve your site's overall performance.
And for the best outcome, carry on regular updates and maintenance of your web store with the support of a Shopify developer.
3. Core Web Vitals – The NEW Essentials
The three essentials by the recent Google update on Core Web Vitals for the website's overall growth has something more to unveil. Site Speed – Page Layout – User Experience. Undoubtedly, your Shopify design expert needs to apply these vitals to enhance your site's presence in search engines.
Site Speed – Improve Page Rank
No doubt, slow site speed not only whoosh away the potential customers but also drops the conversion rates. Site speed is the rate at which your website pages load. Pages that take a longer time to load will have a high bounce rate as the users move to other websites. This not only drops the page views but also hampers your conversion ratio. Additionally, slow speed also lowers search page rankings decreasing site traffic and leaves bad user experience.
On the contrary, fast loading speed, not only increases the users' interactions but also scale up the conversion ratio, along with improving search engine rankings and excellent user experience.
Therefore, it is crucial to continuously work on the site's speed. 
User Experience – Increase Conversions
Currently, one of the most important aspects after your site is ready and launched is user experience, which should be a must-have in your site's after launch checklist.
Along with all web pages loading fast, you need to ensure that the site is responsive to various devices from desktops, laptops or smartphones. A poor user experience can shoo away your users before any conversion is made. Moreover, it leaves a bad remark about your brand in the digital world.
A responsive and optimized website provides the best user experience. This not only helps to provide user satisfaction but also converts the potential customers into your loyal customers.
Page Layout – User Interface – Increase Retention Ratio
If browsing, navigation and searching on your website is cumbersome, then you need to work on the user interface. For improving retention ratio and customer experience, it is crucial to provide excellent user interface.
Making interaction seamless on your website for your user is a very important task. Lack of proper navigation and poor interaction may hamper your customers' experience on your website. Whether it is searching for a product, logging in to the account or checking out after purchase, everything has to be quick and hassle-free. Leverage the potential of excellent Shopify design services to craft an intricate page layout with an exceptional user interface. This helps to increase your customers' retention ratio, lowering bounce rate and invariably increasing your leads.
An easily navigable site with a highly interactive user interface is what users look for and it also helps search engines to push your site ranking to the next level. 
4. Use Email Marketing to Increase Customer Base
Email marketing is paramount for every online store. You need to not only improve your site's traffic but also have to be present in your customers' inboxes. And, email marketing helps you with this. Through email newsletters, directly connect with your customers offering them deals on your products or informing them about the latest promotions.
Surprisingly, email marketing has tremendous potential to increase your customer base, and invariably, it boosts return on investment.
If you do not have sufficient customer email data, then start building today. Offer free registrations on your e-store or layout newsletter subscription on your site.
wRAPPING uP
Well, after your site's launch or relaunch, you must run through the above-mentioned parameters for your site's performance. This not only helps create your brand value but also helps to boost your ROI. Additionally, Shopify development services help to build your Shopify store or enhance it according to your business requirements along with ensuring that your brand presence is created in the virtual world. Just launching your website is not enough, numerous things come into play post-launch. Without a doubt, these little aspects play a significant role in taking your Shopify web store to the next level overall boosting your sales.