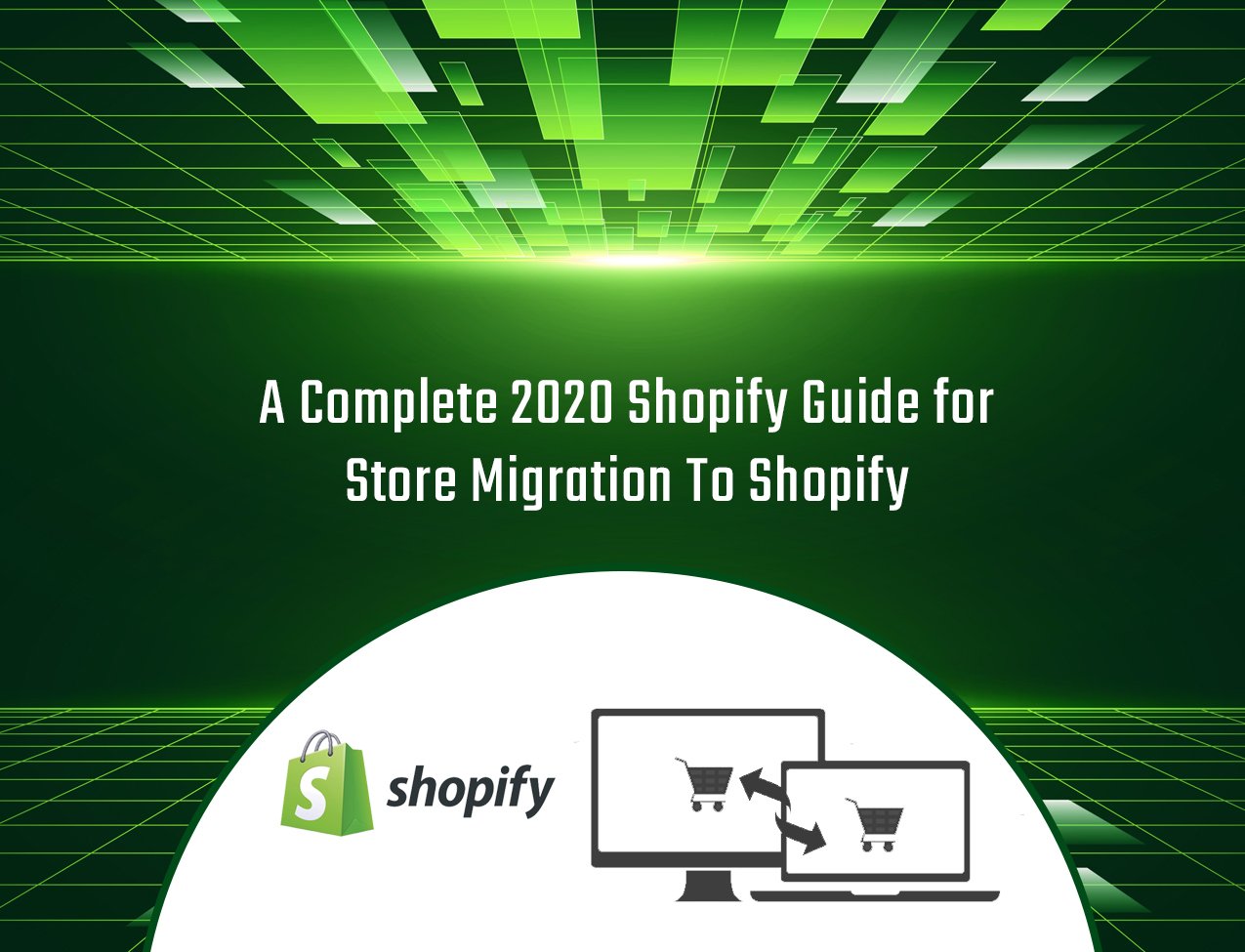 A Complete 2020 Shopify Guide for Store Migration To Shopify
With shopify migration on the horizon and the 2020 eCommerce trends inclined towards migration to shopify, you must be all eager to know
"What makes shopify so enthralling this 2020 that people are migrating their stores to it?"
And, once happy and satisfied learning about it, you must be in a quandary…
"How to migrate my eCommerce store to shopify?
Well, well, well, don't be overwhelmed as we are here getting you with the complete guide on the features of Shopify that make it unparalleled and a step by step DIY procedure to migrate your online store to shopify.
But, Firstly, What Makes Shopify the Most Popular eCommerce Store?
Quick and Hassle Free Set Up
Its exceptional features, extraordinary framework, bug free codes, and a major set of functionalities makes it the most sought after eCommerce store platform with more and more businesses gravitating to the likes of it. With it's easy to install storefront, even a naive can set up a store. However, if you are not confident about setting up a store by yourself then by hiring a
shopify developer
or outsourcing to a shopify ecommerce store development company like DIT India, you can easily get the store running. Furthermore, with 2020 being the year of opportunities, it is the best time to move your store to shopify. Not limited to this, with its user friendly store front and easy to install functionalities; Shopify is quite easy to set up in quick time specifically due to its precise content and streamlined processes that it offers to merchants.
Exclusive Support
With a team of experienced
shopify designers
and developers bringing in innovative solutions and always ready to assist and provide their expedient support, it is the best store platform to choose. Some of exceptional supports it provides are:
Live chats
Documentations
Open source community
Personalized Collections
Shopify allows merchants to personalize the store while setting up. Creating groups or categories according to their business requirements, they can easily customize. With inbuilt
shopify custom design
, these sections help merchants to segregate the products based on the similar product range. This helps the customers to easily navigate the store and find their favorites.
Multiple App Compatibility
The Shopify store comprises 2400 apps and more, this enables the merchant to have the liberty of having access to various selling or marketing tools. There are numerous integration apps on the store that empower merchants to sell their products on different market fronts such as ebay, Amazon and others. Needless to say,
Shopify service
always has more to offer to its merchant.
Multiple App Compatibility
Whether a startup or a big brand, shopify has exclusive plans that satiate the needs of every merchant. From standard to premium, numerous plans are available to make life easier for merchants. Starting with Free Trial to a huge savings pack, store owners can try and test the plan that best suits their business needs. Enlightened by the features, now, let's plunge into the Store Migration to Shopify Process
Multiple App Compatibility
Step By Step Details on How to Migrate Your Store to Shopify with 2020 Best Practices
Primarily there are two different ways used to migrate to shopify.
In the manual migration process, all you have to do is transfer data manually by yourself or with the help of a shopify service or hiring a developer.
Using Automated Migration Tool
Considering the enormous time invested and arduous manual work involved, an automated migration tool has been invented. This next gen migration method is quite beneficial for both
shopify design services
and store owners, who are looking to run the business. This totally automated system nixes manual labor and performs the job effectively. Additional advantage is that it does not require any technical assistance.
Planning
Before shifting to any new technology, it is crucial to plan out everything, even the minutest thing for hassle free and easy migration. Therefore, before migration implement migration code, while the migration procedure is running.
Create a New Store on Shopify
Build a clone store of your existing store on Shopify, to get all your data migrated to shopify. The password protected store will remain intact until you are not ready to launch the store. Once all falls in place remove password and go live with your store on shopify to the public.
Data Transfer
Some cart migration tools like Cart2cart help in migrating data to shopify. And the essential elements that you can transfer fall as under
Products
Manufacturers
Customer data
Product Categories
Customer reviews
Orders and Order status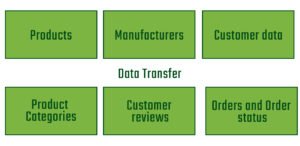 And this can be streamlined by simply following the steps below Set-up source and carts ——–🡪 Select data for migration ——-🡪 Execute migrating process
Manage Proper Redirects – Create Pages You Need for Your Shopify Store
Once migrated and ready to launch, don't miss on proper redirects for each of your store pages. Precisely add those redirects wherever applicable – blogs, ads and wherever who have promoted the old links. From SEO's perspective, redirection is quite essential so that you don't lose your page authority that usually takes a long time to gain. Shopify is efficient to launch all the redirects once the store is started.
Launch Your Store – All Good to GO!
With the existing store, you already have the domain name with a domain registrar code. However, going live on shopify, it is crucial that your domain name points towards shopify store. The transfer process will depend on your domain registrar as they have their own set of rules and policies. As servers take some time in reflecting the changes once migration is done, it is always good to pick the time when the traffic is less.
Shutdown Old eCommerce Store – A Final GoodBye to Say!
Though you will be closing down the old store, it is always good to wait for a month or so to answer any errors or bugs that may come across while the store is running on Shopify. This gives a safer side in case something went wrong with the new site you can switch back to the old one. Once everything goes well and the shopify store has become stable, it is a good time to completely close down the old estore. Just by deleting your data and cancelling your subscription, your old eCommerce store goes to a permanent shutdown.
Post Migration Do's & Don'ts
Though everything is migrated, it is always good to check some of the functions of the store meticulously.
Check Your Frontend First – Watch out whether all your products are visible in catalogs and onsite search is working or not.
Check each and every link starting from the menus, header, and footer and inside the pages.
Test purchase in order to check if everything is running properly. Perform this test purchase a few times to ensure that everything is smooth without any error.
In a Nutshell,
Being a versatile store platform, Shopify has a lot to offer. It is the most cost effective and highly customizable ecommerce platform that is indeed valuable. Nevertheless, no migration is completely free from hurdles, thus an external guidance or support is inevitable. And, no doubt, efficient
shopify development services
are the best to rely on. Well, partnering with
shopify experts in India
is also a profitable option as you will never have to look back with any of your store migration problems.If looking for store migration?
contact us!