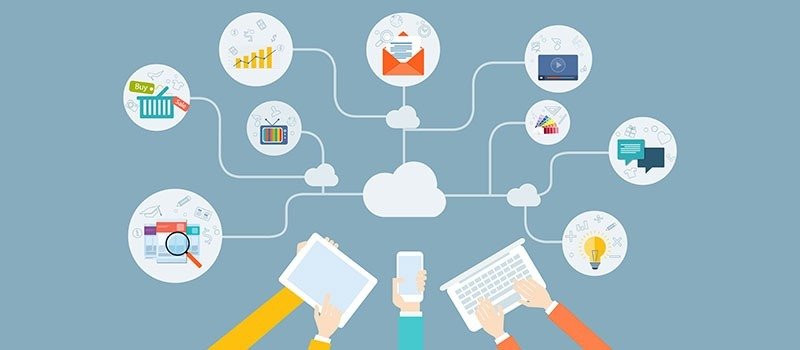 Shopping online has changed the way we shop forever and this wave has swept thru the world. Now, it isn't just enough to attract a customer up to a sale but retaining that customer has become the focus for online sites. Earning and then keeping the Customers loyalty with all the competition online is no easy task. Those online sites that are willing to invest in good customer service find their sales figures rising every year as, browsers are better informed than ever before and every potential buyer has many options at his fingertips. Browsing and buying online is not just about catching a customer's attention but now it is about making the experience hassle free and even interesting. A great experience with a site adds up to the sites recall for the customer.
Industry experts have been studying shopping patterns of browsers across sites and have found that those shoppers who have had a good experience often return to the same site. But there are many ways to keep the customer interested even after a sale is done. It isn't enough to just focus on letting the customer know about a company's vision and values but when a customer experiences those very facets in his interactions online its adds to his feel good factor about the site. eCommerce Expert Brian Solis writes in his book that a customer equates his experience on the site to the product and this at times is more important than the product. A customer might still want to return to the site even if he is not completely satisfied with the product if his experience with the site has been good. Gartner, another industry expert writes that as much as 89% of companies are planning their strategies based on information from customer feedback. It is estimated that in 2017 a huge 50% of what used to go into consumer product investments will be diverted to Customer Experience Innovations.
There are many simple and complex solutions to understand what the consumer today needs and the patterns in what he looks for. Browsers today share experiences with the company and with their networks online so any negative review or comments impacts a sale somewhere. Every expert advises focus on making the customers journey a good one. Like Kerry Munro writes, the customer adds up his experience of requiring a product, his search of the product, the choices available when he browses and the customer service offered to him as a complete package and that this is true of the virtual world as well as of the real world. Mr Munro would know as he is the VP of eCommerce and marketing at Home Depot Canada.
Having said all this optimizing a customer's journey is not an easy task as it needs time and resources that all companies cannot invest in. Yet there are companies that offer these services and incorporate research findings into feasible options for their clients. Shopify developers have the expertise to create customised solutions or have designs that clients can choose from. Using Shopify services will show returns in the long run and their experts will break down the customer requirements and feedback to priorities what really needs to be done by the Shopify designer. A Shopify developer will identify touch points in an average browsers journey on their client's site and while this might seem unnecessarily complex it is important as each touch point that is identified is a place where the browser experiences the quality of service.
SilverPop an IBM company recommends asking new browsers to take surveys which helps in drawing up a development plan. With Shopify Development services experts, Shopify designers work on these methods as well to help their clients to optimise the browsing experience for a shopper.