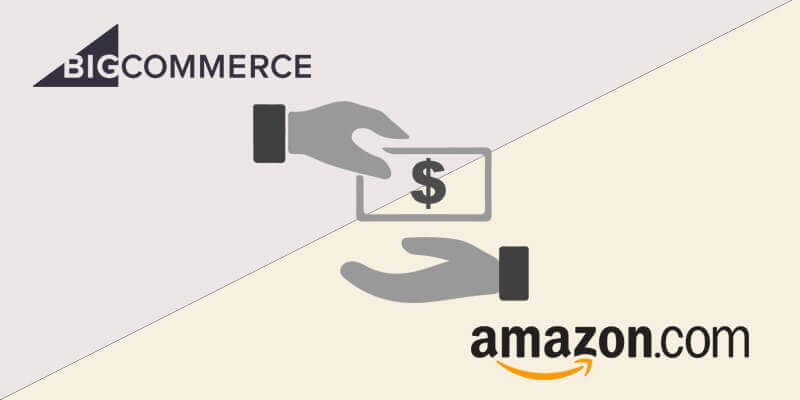 Here's More Information About Selling on Amazon with BigCommerce
We offer BigCommerce development services, and one of the reasons why we love BigCommerce- as an Ecommerce platform- is the fact that it allows you to sell on Facebook, Pinterest, and Amazon. In today's times, many people like to buy on Amazon. Therefore, retailers like to mark their presence on that platform. If you are a BigCommerce retailer, selling on Amazon is a great way of putting your brand out there and getting it noticed. Moreover, multi-channel selling seems to be the future and selling on Amazon as well as BigCommerce gets you started with that.
Benefits of Selling on Amazon with BigCommerce
You need to be on Amazon Seller Central. That allows the analyzing, editing, and managing of listing in Channel Manager that BigCommerce offers.
You have the ability to get your orders and product inventory synced instantly. That is a big plus for your store. Here are some of the benefits you will derive from selling on Amazon with BigCommerce
The platform allows you to manage your product listings in an accurate and streamlined fashion. In fact, it also allows you to manage bulk listings. You can select a particular item or your entire catalog to sell on Amazon.

As mentioned earlier, your product inventory and orders are synced in real-time. This makes you worry-free about issues of overselling, etc.

Finally, it is worth noting that you can have one product catalog throughout different channels. This will centralize your multi-channel business.
If you connect with adept BigCommerce web developers, they will also be able to guide you through the process of optimizing Amazon listings, right from your BigCommerce backend. This improves visibility in Amazon's Search Engine. We all know the importance of search engines. When customers search for a relevant item on Amazon's search engine, you want your product to come up on top. This will ensure higher visibility for your products and better recall for your brand.
Optimizing Your Amazon Listings
There are multiple hacks and strategies that you can use to optimize your listings on Amazon. Here are some basic tricks that you can use for the same:
You should create a custom page title for your Amazon Page. After reading through best practices for Amazon's Search Engine, you can come up with a relevant page title. Again, experienced

BigCommerce web developers

will be able to help here.

Product descriptions should be thoroughly edited and relevant keywords should be used. Plus fonts need to be changed and bullets needed to be added to your listings to ensure easier readability.

Don't forget to make sure the product price and its description on your Amazon page must match with your website.
Things You Need to Know Before Selling on Amazon with BigCommerce
You need to first set-up an Amazon seller account. This needs to be done before performing any other step in the process.

All major payment gateways are accepted. Plus, integration is open for all merchants from the United States or the ones who sell in US dollars.

There are limited product categories supported at this moment. This includes toys, health & beauty, garden & home, etc. There are more categories coming soon.
This was just a basic introduction to selling on Amazon with BigCommerce. You can contact us for more information about the same. Our BigCommerce web designers are highly skilled in providing top notch BigCommerce web design services. Contact us today to know more.