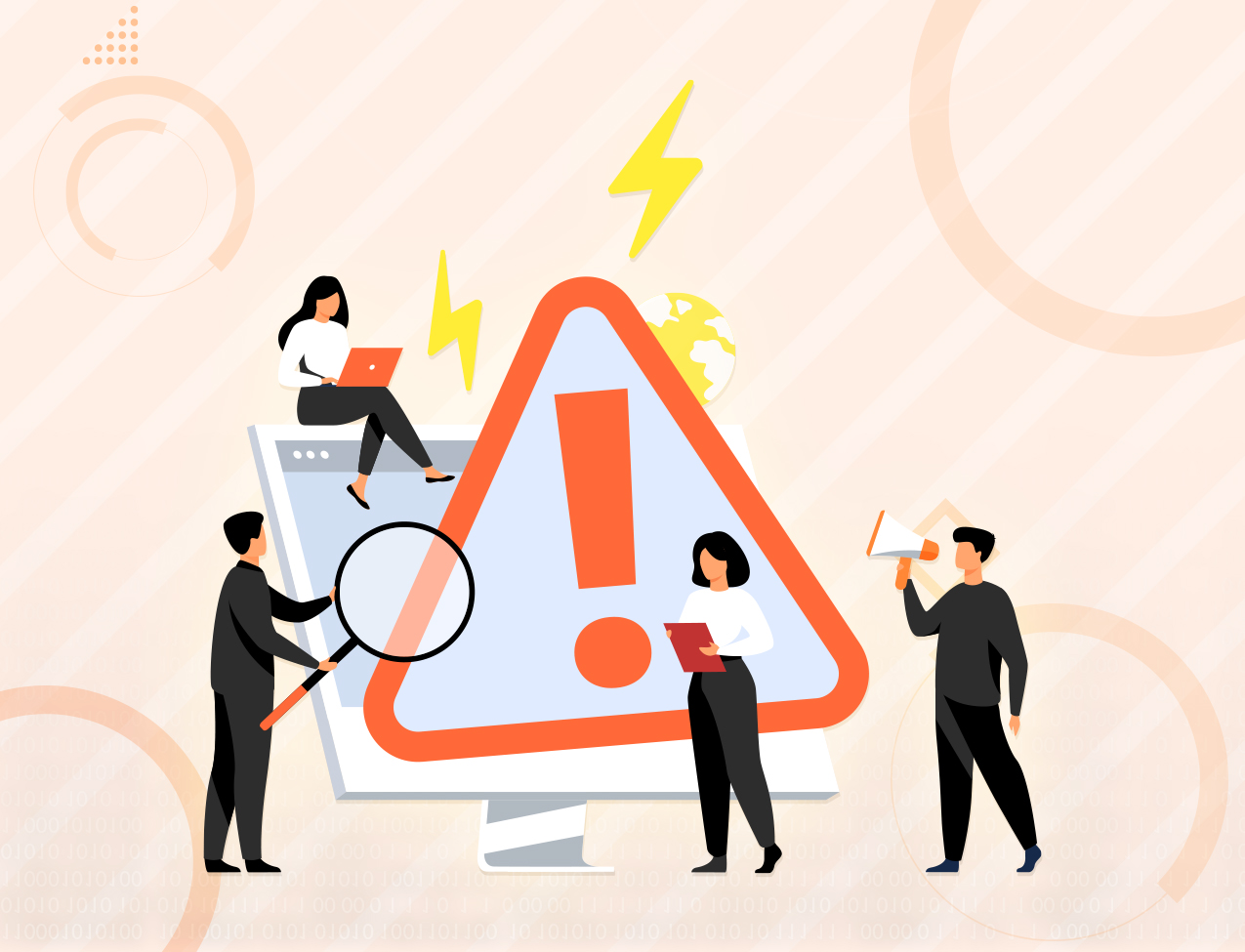 Must Avoid 9 Common Mistakes In eCommerce Website Development 2021
It's quite challenging to attract people to your online eCommerce store. There are a lot of web stores from where they can purchase their essentials or items, then why would they choose you. That's why there arises a need to have an interactive, engaging and awesome eCommerce website that can churn in more orders. In building a web store, an eCommerce web designer needs to be skillful, experienced and meticulous. However, at times they may lose focus, which is why they need to be a little careful. And, should not fall in the trap of committing the most common website making mistakes.
So, let's find here the common mistakes that you need to avoid to build an excellent eCommerce website.
Ignoring Mobile Responsiveness
Although everyone is aware of the mobile responsive design, there are still many who miss this point. No matter on which device your website is browsed through, it should always look better and meet the specific requirement of the user. An eCommerce responsive website provides the best results enabling the viewers to look through the site properly no matter which device they are using. It is also the fact that Google gives more preferences to mobile friendly websites giving them top position in the search results. Therefore, it is better to get avail eCommerce design service that can help to craft out an effective mobile responsive site.
Complicated Navigation
If a customer gets lost on your website unable to find what they are looking for, it is a big problem as they will never get what they're looking for. So, make eCommerce website navigation simple and less complex. Use categories and subcategories for quick access and make it easier to find a specific type of product. Hence, with the hassle-free navigation, your customer can browse through the website easily finding the product they are looking for.
Troubled Checkout Process
A complicated checkout process forces customers to abandon the cart leaving the checkout process incomplete. It usually irritates the customers when they need to fill the unnecessary information or fill up lengthy contact forms.
Cut down as many steps as possible from the shopping cart process. Don't force them to sign up anything or buy something in order to complete the checkout process. Keep buttons big and accessible with simple text along with removing the unnecessary fields. A professional eCommerce website designer can help you select the right color and text for that perfect checkout design.
Cluttered Display of Products
A store with a good display of the product range always attracts more customers. The same applies to the online eCommerce store. Poor showcase of your products may not bring in enough sales. An excellent display of good photos of products and videos help users to understand what all products are available and provide them with a better view of what the product looks like.
Not Putting Focus on Products
Every eCommerce store aims to sell products. If your site talks about other things like design, banners, bells and drums, it is not achieving what it is meant for. Therefore, ensure that your online eCommerce site displays products first and everything else comes later.
Incomplete or Redundant Product Descriptions
It's common for ecommerce sites to post the same product descriptions as provided by manufacturers. Simply posting the common product information, the businesses do not realize what their customers are looking for. Also, many sites just post some incomplete product descriptions, leaving customers hanging in between to find the complete product information. Product descriptions make up the most important content on a page and it should never be neglected. Therefore, ensure to provide the accurate and detailed product information to help users know about the product and its specifications.
Missing Email Marketing
Good sales pour in with good email marketing. Neglecting the importance of email marketing is a poor idea in ecommerce business online. Still this tactic has its ground as it shares the major ratio in bringing huge sales converting potential buyers to loyal customers. Email marketing does help you achieve your business objectives tapping the new unexplored market.
Neglecting the Power of Sharing on Social Media
In present times, where everything is going social online, neglecting this platform is a big loss. Many ecommerce businesses thrive just because of social media as many people help businesses make more sales with minimum investments. On the social media platform, people share the word about your products and services to the digital world. Through social media you can start posting about your product collection and start pulling in more customers.
Ignoring Store Policies
Any customer before placing an order on your site, will like to know all about your store's policies like shipping policy, return policy and other store policies. And, there is nothing to hide about these policies. Rather talk about them and share other additional information in the FAQs section on a separate page. Disclosing and making your store policies clear and loud on the front end leaves little room for customers to get confused and lowers the ratio of unhappy customers who may be unhappy about the order placed or service received. It saves a lot of headaches later on.
Bonus Tip
Lack of Payment Gateway Options
There are numerous web stores that allow the transaction through a particular medium only like through paypal or credit card. So, think about the online eCommerce store that does not have a paypal account or has got no credit card. And who would go to the bank and pay the amount. Therefore, it is important to provide as many payment options as plausible. Lack of varied payment gateway options shoo away your customers as you do not have multiple payment methods. It is better to provide buyers various options for payment so they can use the options whichever they are feasible with. Also, it is beneficial to hire eCommerce designers, who can imbibe these payment options into your store seamlessly.
In a Nutshell
For your eCommerce business, your website is your greatest asset generating sales and revenue. So, if you just go on making these common mistakes and do not take a stand to rectify these errors or resolve them, then you are simply putting down your business. Rather pick an eCommerce designer India agency that can help to avoid these common eCommerce website design mistakes to sail higher on sales.