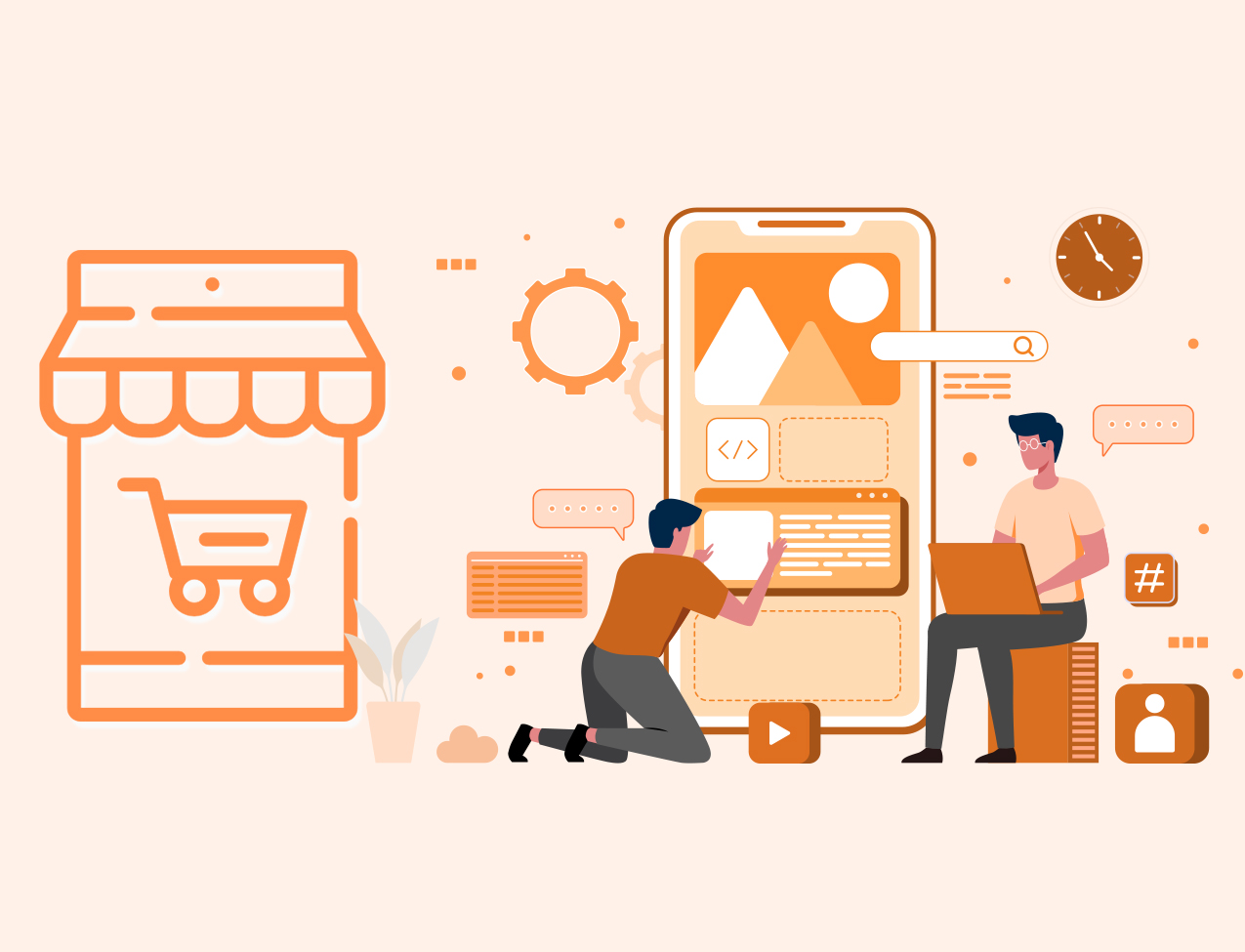 Must Know Reasons Why Your eCommerce Business Needs Mobile App
mobile app development
comes into play making this dream come true for the eCommerce business. So, if you are wondering whether it is helpful for your eCommerce business or not then let's find here major reasons why your eCommerce business requires
mobile app development services.
Users Going Mobile
With mobile shopping becoming handy, customers are now going mobile. Compared to shopping from websites or mobile browsers, they are more likely to prefer apps to shop. Recent studies also states 78% of users said that they would rather prefer their favorite apps for shopping rather than logging onto desk. Apps make it easier for shopping giving more preferences and easy to navigate and just a touch for payment. Therefore, most of the customers turn towards mobile apps.
Customized Experience
One of the biggest benefits that customers gain due to mobile apps is that it helps customers have a personalized experience. Through a user-friendly app, you can easily offer an extraordinary user experience across different mobile devices. More importantly, as an eCommerce business owner, you can gain better control over the app users experience as you can personalize the user interface, app background and product description by taking support of
mobile app development services.
Enhanced Customer Service
Mobile apps are easily accessible. They are not only capable of satisfying the users' needs but also exceeds in meeting the expectations. A mobile app with user-centered features and excellent features can bring in more customers. Additionally, an experienced
mobile app developer
can add innovative features that deliberately enhance customer service and assist the app users to make purchasing decisions.
High Conversion Rate
Developing and embedding a tailor-cut eCommerce mobile app into the marketing strategy helps your eCommerce business to increase the conversion rates.
Android app development company
provides the most innovative mobile eCommerce app that not only boosts your current business but also brings in more customers leading to high conversion.
Brand Recognition
An eCommerce mobile app works as a tool to develop strong relationships with customers and attracts them to engage more with your app. The embedded social media platforms in the eCommerce app helps customers to share and talk about products and your eCommerce business services efficiently on various social media networks. Additionally, customers can also voluntarily share links to your app spreading the word of mouth. Thus, it helps in your brand's recognition and also boosts the brand's image. This eventually increases your eCommerce business and brings in the attention of the potential customers.
Payments are made Easier, More Secure and Faster
An efficient
mobile app developer
embeds secure payment options and programs in the app for subsequent shopping experiences. This eases the shopping process for the users and makes things simpler for them. On the other hand, due to the addition of simplified payment gateways like google pay, paypal, apple pay and more, customers are not worried about their credit cards and fear of their loss.
Mobile Application Developer helps Improve User Experience
Mobile app developers
gain wider freedom and access for designing when it comes to mobile applications. It gives them the opportunity to design innovative and powerful user experience based on the device the user has. Controlling the user interface, you can present the faster service. Apps also allow developers to personalize the experience for the device, which allows you to go beyond the constraints of responsive web design and works seamlessly with the users preferred operating devices.
Improved Engagement
Usually, mobile apps provide a highly customized shopping experience to the customers. With the help of eCommerce apps, you can engage with your users and provide a personalized experience to them based on their browsing history, order history, shipping address and card details. Moreover, it becomes easier for your customers to buy products on mobile apps.
In a Nutshell,
Whether your eCommerce business is small or big, eCommerce mobile apps are worth investing in, in order to take your business to the next level. Mobile apps not only improve the brand reputation, online presence but also propels the sales generating revenue. More importantly,
mobile app development services
craft innovative and user-friendly applications for your business so that you can enjoy the maximum returns.