CHICKEN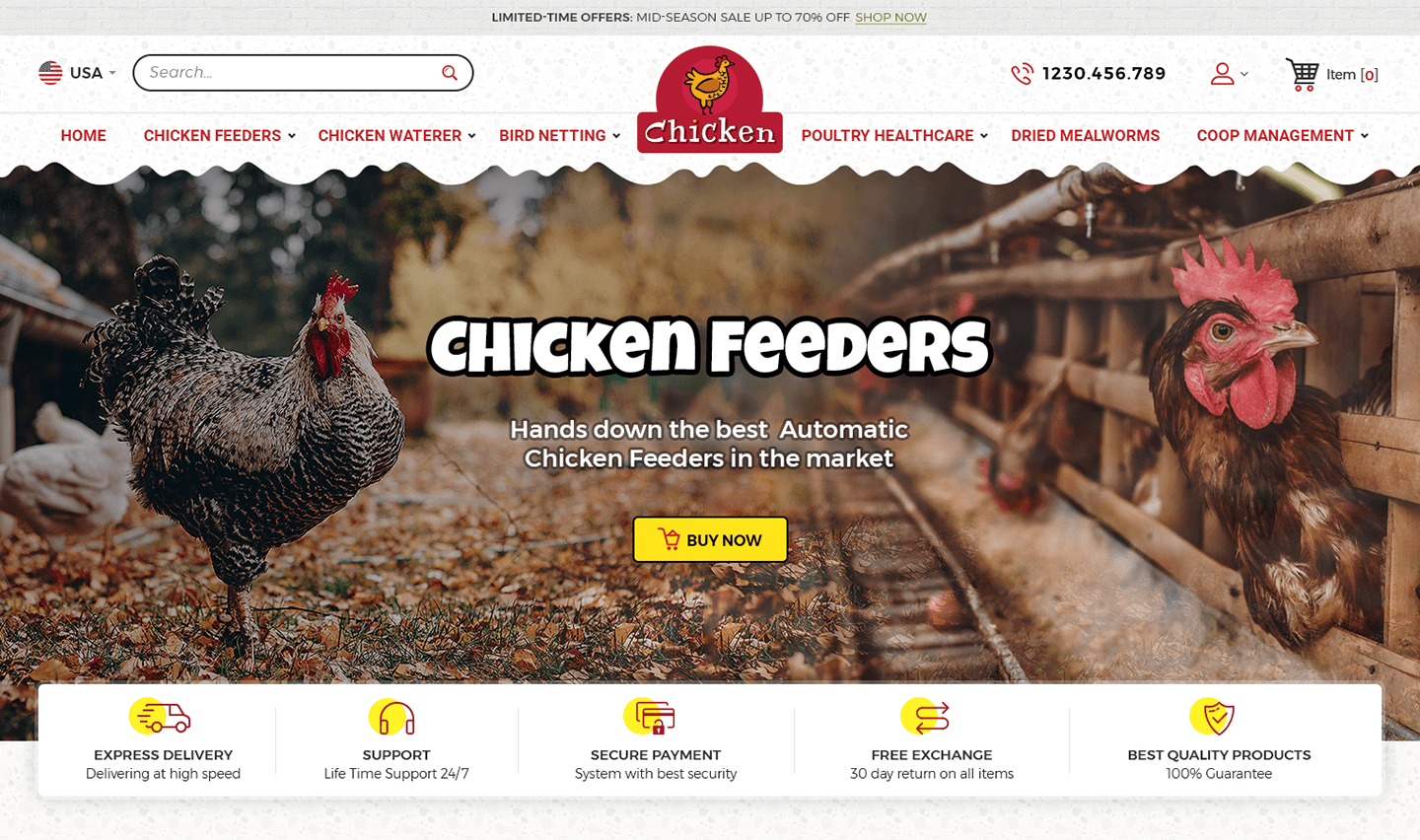 About CHICKEN
The CHICKEN sells chicken feeders online. With automatic feeders the feed is stored inside the feeder; so you eliminate waste because it reduces spillage and stops it spoiling in the rain. The treadle type feeders do the best job of keeping vermin away. Automatic feeders offer several huge benefits over traditional (gravity) feeders; firstly they help reduce waste and secondly, they keep the feed fresh for longer.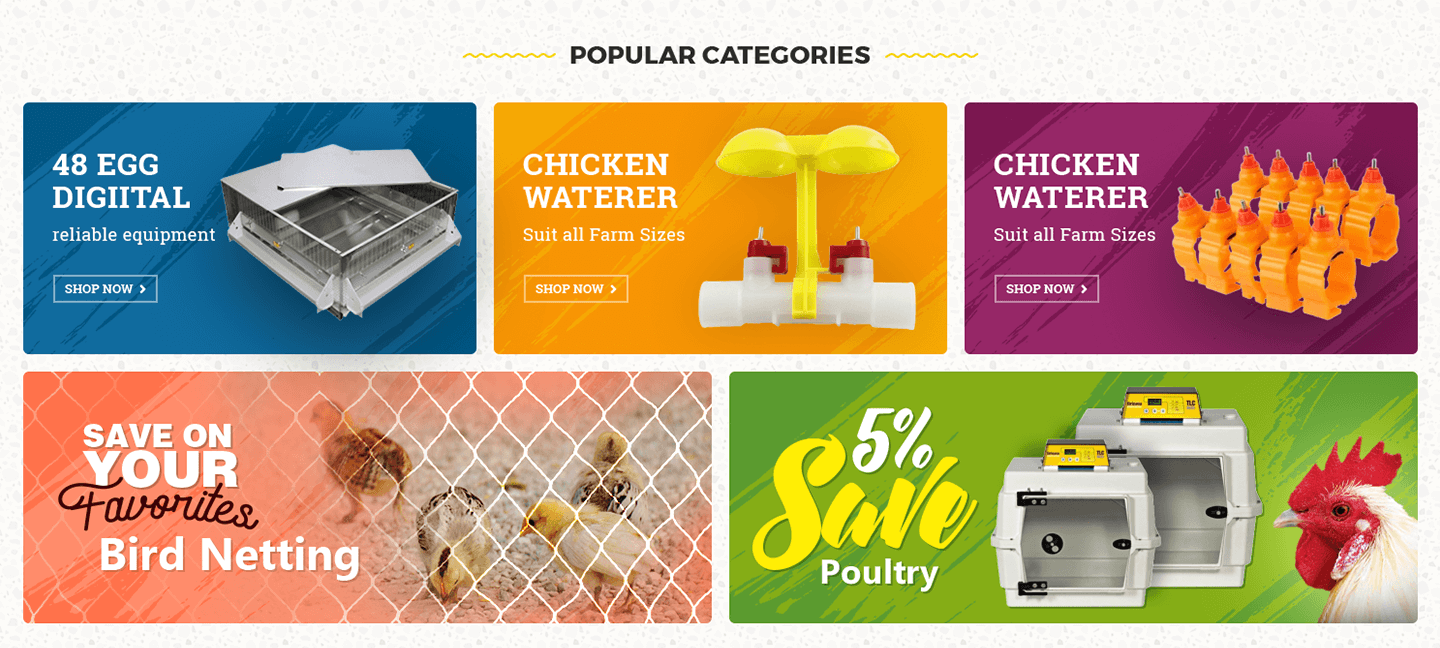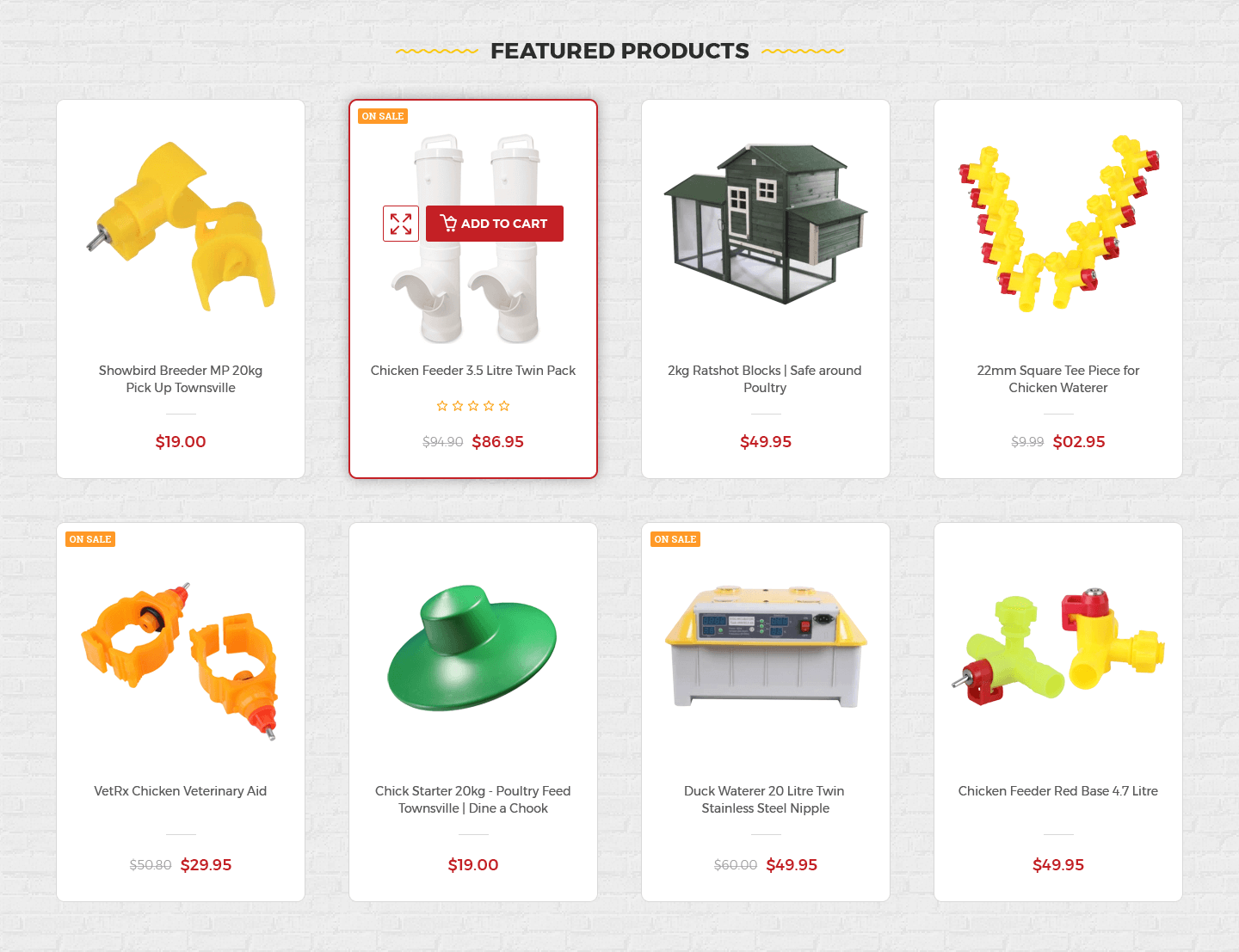 CHICKEN & DIT Partnership
CHICKEN client came with the requirement of developing and designing a magento store for their automatic feeders and other related products. The client wanted a web store that can manage more than 10000 products efficiently without any performance compromises and should be customer friendly. They are highly recognized across the country and hence the e-store UI needs to be designed to carry their brand identity.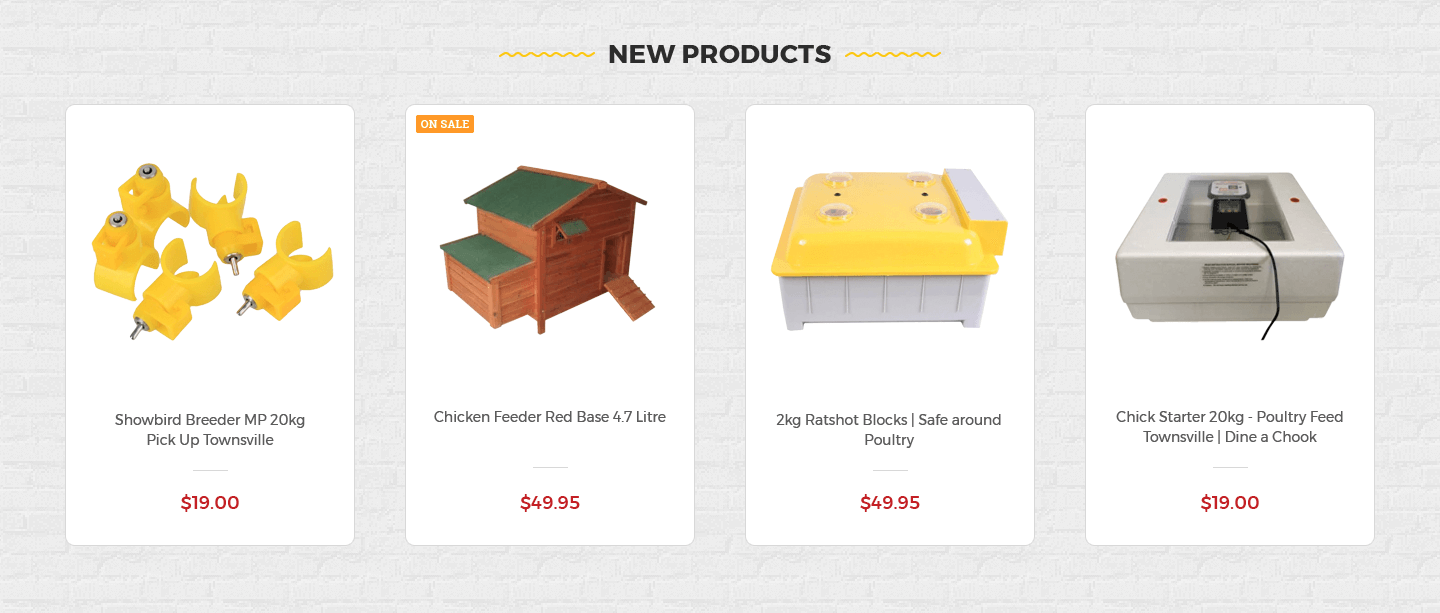 DIT Team Technical Approach
Our UI/UX team redesigned the Magento template to keep the store in line with the brand identity. Several modules were implemented to automate the payment gateway and shipment integration with their shipping company. Our team also created several CMS pages as the client wanted this website to act as their official website too. Custom features like integration with the Point-of-sale system and with third party affiliate applications. In order to make all relevant data like sales and customer accessible for accounts and other management departments from the same PoS interface, they wanted them to be synchronized to the PoS. It is difficult for customers to find a product from a huge product pool and to overcome this, elastic search has been implemented for faster and efficient product searches. This also helped overcome magento's multi-word search issues.
All modules were analyzed thoroughly to keep the store safe and as lightweight as possible for a smooth and secure shopping experience for customers. Team has completed the project on time and as per the needs of the client. Client not only appreciated us for developing an easy to use store, but was also impressed by the navigation and user-friendly design.