GIR ORGANIC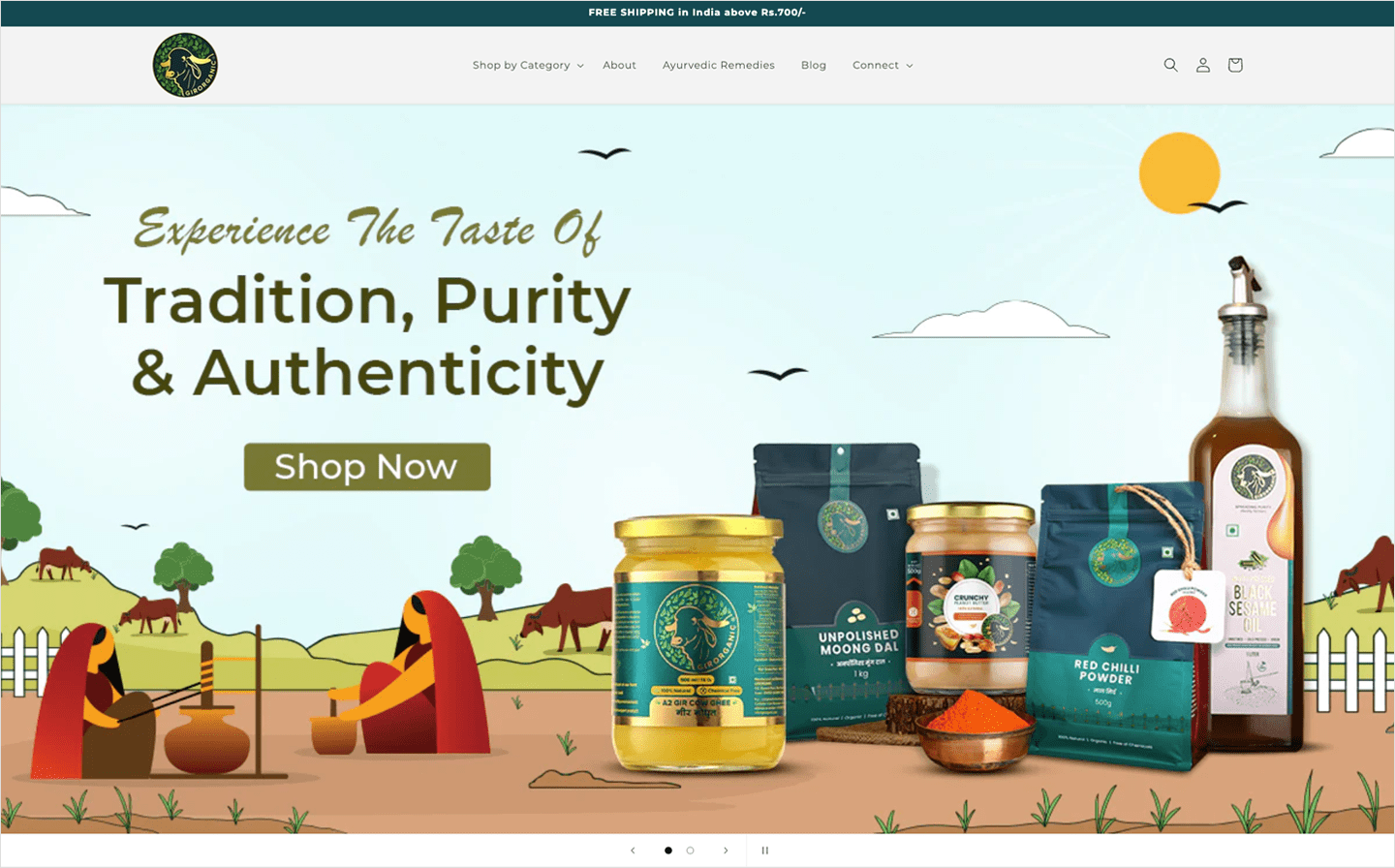 ABOUT CREATIVE GIR ORGANIC
GirOrganic, established in 1990, is a pioneering force in the world of organic living. What began with a modest herd of 5-6 Gir Cows has blossomed into an impressive network of over 450 Gir Cows, thriving harmoniously on our certified organic farm spanning more than 500 acres in Surat, Chotta Udaipur. Our commitment to promoting an organic lifestyle goes hand in hand with our dedication to sustainable and eco-friendly farming and manufacturing practices. At GirOrganic, we ensure that our products do no harm to the environment or to your health. We believe in the power of nature to nurture, and that's why all our offerings are a testament to the beauty and benefits of organic living.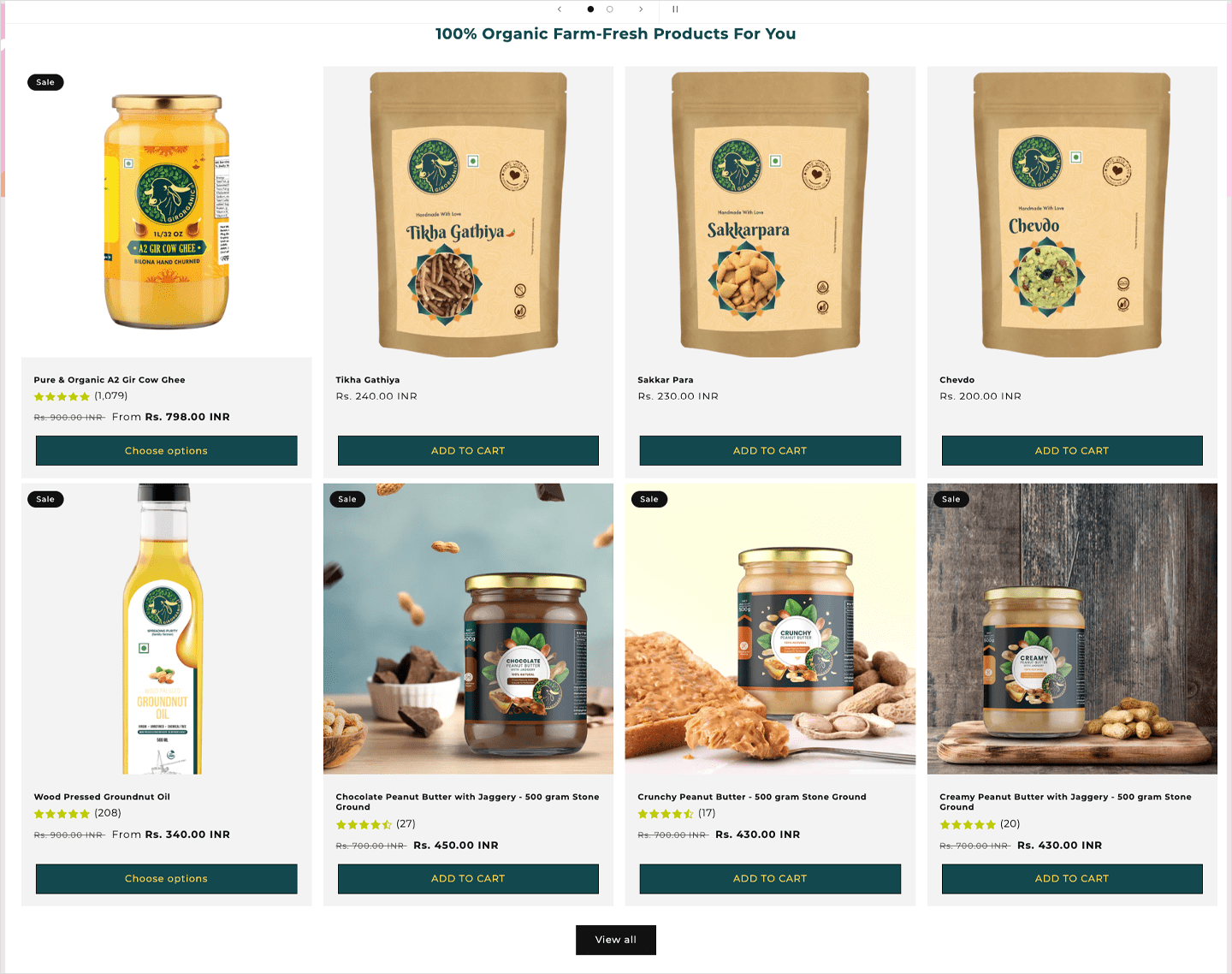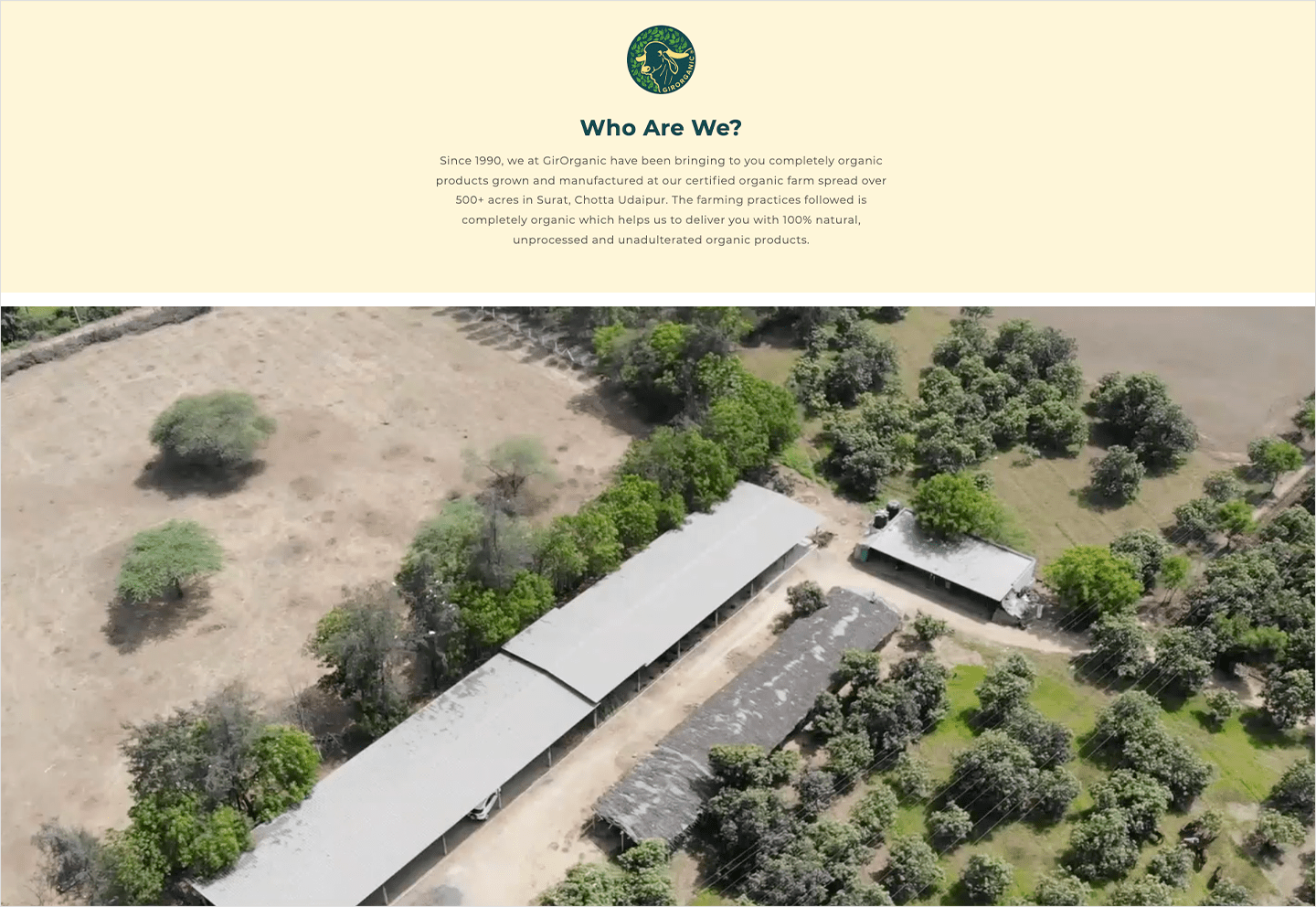 GIR ORGANIC AND DIT PARTNERSHIP
We are proud to collaborate with DIT, a renowned Shopify partner company, to bring the GirOrganic experience to a global audience. Our partnership with DIT has allowed us to create and curate the
https://girorganic.com/
website, a platform that mirrors our passion for all things organic. With DIT's expertise, we've crafted an online space where you can explore, discover, and embrace the finest in organic products. This partnership represents our commitment to making organic living accessible to individuals and communities worldwide.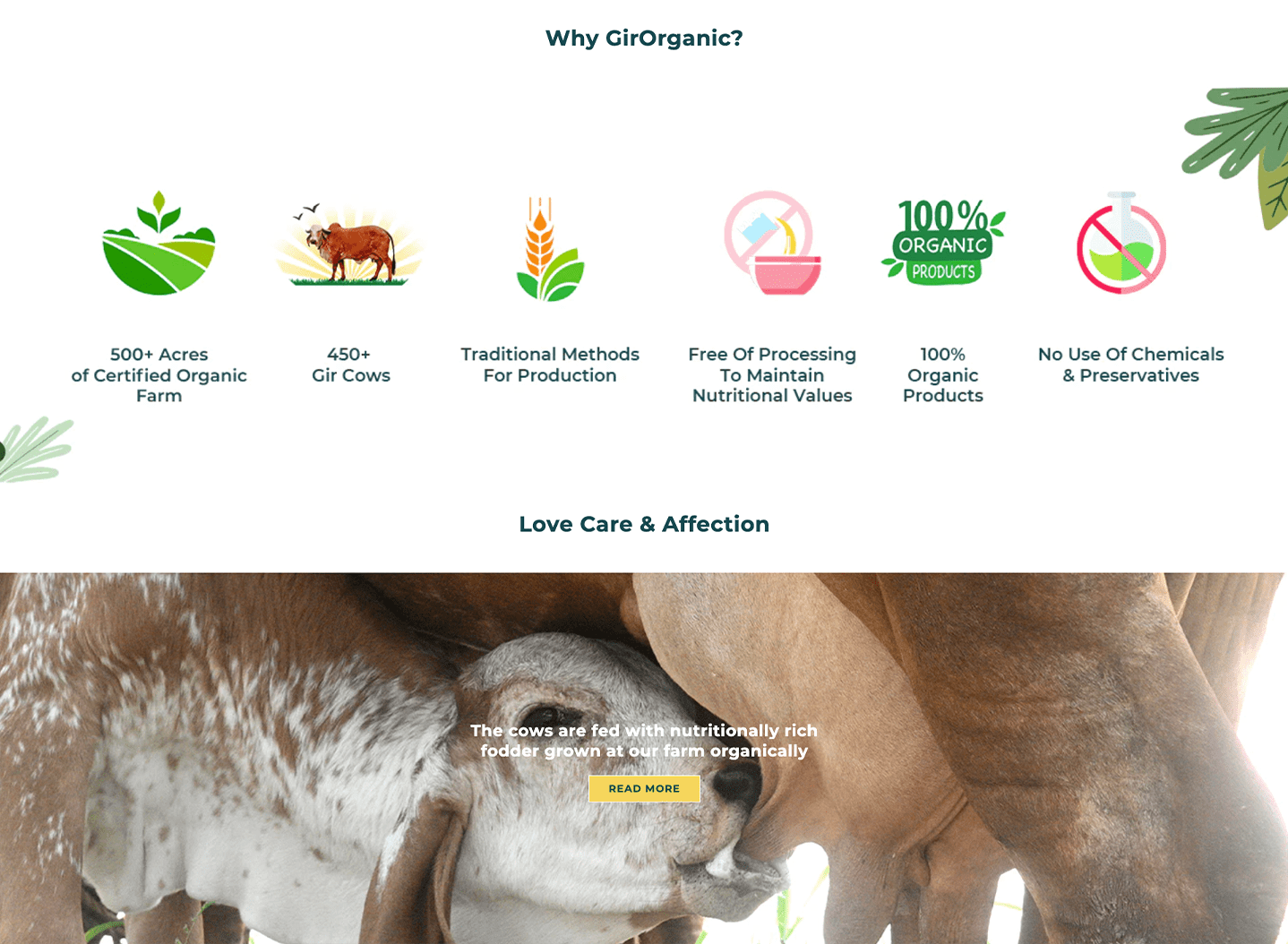 NEW CHALLENGES WITH GIR ORGANIC
At GirOrganic, we're dedicated to constant improvement, facing exciting challenges head-on. We're prioritizing speed optimization for a seamless website experience, regularly upgrading our theme for modern design and functionality, enhancing SEO to boost our online visibility, implementing a Zip Code Validator for efficient deliveries, introducing a user-friendly mega menu with icons, and creating a subcategory section for precise product exploration. These steps are all part of our commitment to offering an exceptional organic lifestyle to our valued customers.