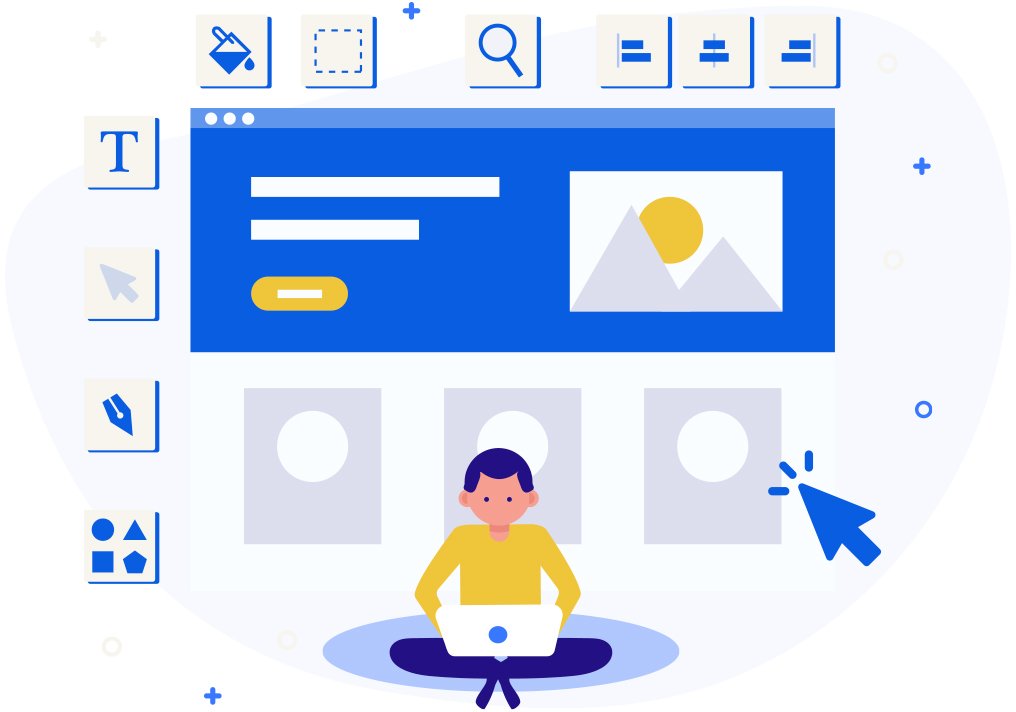 Advantages Of Good UI Design
Great UI design means more engaged customers
Engaged customers will increase revenue
Better return on investment
Good UI will deliver better experiences
And it will reduce training and support costs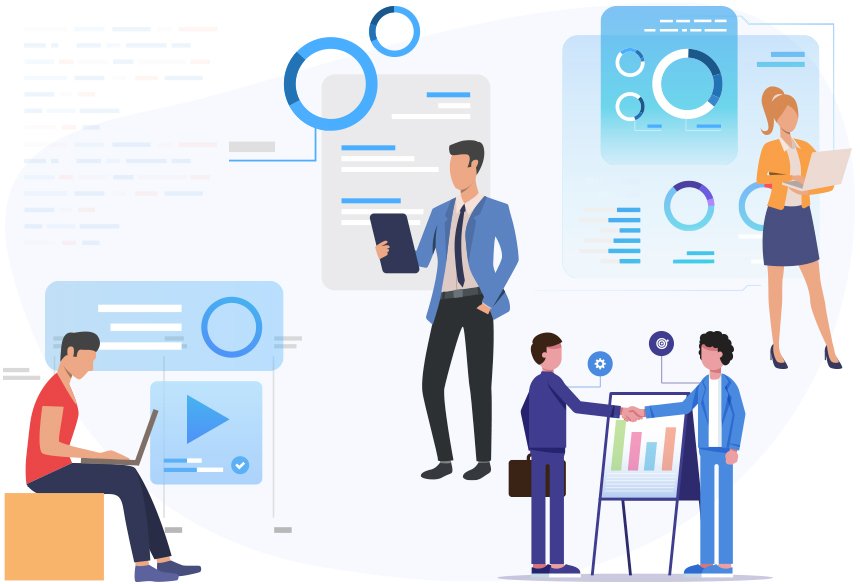 Most Engaging User Interfaces
DIT
India
can help you carefully craft your web and mobile application's UI UX design that creates engaging user experience. Our proven track record and dedication towards the work put in by our UI UX designers ensures that your UI is truly pleasing to the users.
A Holistic UI Design Approach
Being an experienced UI UX design company we understand the difference between a website and a web application, being the amount of interactivity they involve. And that's why you need experienced UI UX designer who can understand the value of user interactions. We take a holistic approach in evaluating or creating UI design and always thing from user's prospective.
UI UX Design Principles That We Follow
In-order to create pleasing interfaces, we ensure to follow a set of guidelines for UI design patterns, fonts and styles, layout structure and color palette. Our UI UX designer will help you create most engaging interfaces that will improve user experience and boost your ROI significantly.
Simplicity and clarity
Focus on an experience
Define where to be creative and where to use UI design patterns
Information overload and Progressive disclosure
Conceptual metaphor
Social proof
Understanding empathy
Mental models
Information hierarchy
Our UI UX Design Services
Sketches
The first part in UI design stage would be to start sketching on paper or on whiteboards to get better insight about how the user interface will look and work. This helps our UI designer solidify ideas internally and irate rapidly without spending too much time.
Wireframes
To help realise your ideas our expert UI designers will put it into high level wireframes. This will help you stay lean and discuss the concept early on before investing too much time and iterate rapidly when required. All important design decision made here.
Visual Design
Our visual designer will create detailed mockups using Photoshop, based on wireframe approved. This will show you how the web or mobile app will look like in reality. The layout, color palette, typography will be best used considering user in mind.
UI Patterns
Our UI designer will create certain common UI patterns which you could use in your development, this includes, common UI controls such as tables, accordions, forms etc. We'll also provide you color palette and typography to used through entire application.
Why Choose Us
Bespoke Designs
All our designs are bespoke and fresh. We design interfaces that actually works for the user and create better experiences. Our ground up approach help us cater to specific needs of user.
Simplicity
We believe that the user loves simple solutions and hence simplicity in user interfaces create better engagement with users. Simplicity always works and it improves customer satisfaction.
Perfection
We strive for perfection. We create pixel perfect user interfaces that are beautiful and most engaging. Right from sketching to wireframing and visual design, we don't leave any stone unturned.
Committed
We're committed to provide best results that works for both business owners and users. We provide timely solution and work till your satisfaction.
Holistic Approach
We always keep users in mind while designing interfaces. Our UI UX designer has a profound understanding of user behaviour help tailor designs that is simple to use and engaging for them.
One Stop Shop
We can work for you as one stop shop for all your design and development needs. Right from UX design, to UI design, front end development and application integration. We do it all.
Client Reviews
I am so happy with the new table implementation I could fly to India to give you a big hug!!!! Yes, it is 1000% better from the non-technical end-user perspective! Thank you for pushing on this and finding another WordPress solution.

Pamela Cisneros / CEO Miami, Florida
Good response guys. A true partner! Phase 2 in a week or 2.

Darren / New York, NY
Thanks again for everything! There may still be some small issues with the forms… but I will let you know if I need more help. I am sending a small bonus. You guys did a great job!!

JP Brind'Amour / Client Services Ontario, Canada
I just wanted to thank you again for your outstanding communication during this project! I'm thankful we have the chance to develop this relationship with you guys. I believe we'll plan on using you more for next projects…

Justin S / Los Angeles, CA