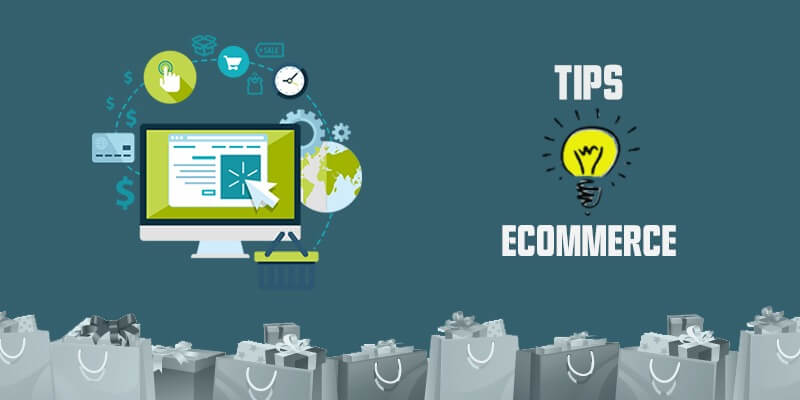 Tips to Successfully Personalize Your Online Store
No one knows the potential of eCommerce more than an eCommerce web designer. By the virtue of meeting with online merchants on a daily basis, we get to witness numerous success stories. According to Statistica, total eCommerce in 2017 was at a whopping $2.3 trillion. This is expected to grow to $4.5 trillion in year 2021. This is bigger the size of most economies of the world. If you want to tap this growth, you need to stay abreast with the most recent happening in the industry.
One of the trends that's become extremely important in the eCommerce industry is personalization. It is a way of ensuring that your customers are delighted which in turn ensures that you inch ahead of your competition. So, what is personalization? It is a way of stitching together a service/product to meet the specific needs of an individual. When it comes to eCommerce, it is about creating a personalized shopping experience for every shopper that visits your website.
eCommerce Makes Personalization Possible
Imagine yourself having a bricks-and-mortar store. How would you personalize your service to them? You would know the preferences of all the customers who come into your store. You would need to know what they like, what they bought last, their favorite products, etc. This is almost impossible because of the pure limitation of the human brain. However, eCommerce makes this feasible purely because of the volume of data that you can collect about each user. Personalization is hence very important, and we give that prime importance while rendering our eCommerce design service. According to Accenture, over 3 quarters of the customers become highly likely to buy from a retailer that knows their purchase history, identifies them by their name, and makes product recommendations based on their past purchase. This indicates that personalization is important and highly possible with eCommerce.
Tips for Personalization
Here are things that you can do to improve your eCommerce website's personalization quotient:
The advent of the social media heralded a change in the market. It turned common people into opinion leaders. This potential contributes strongly to the eCommerce industry. Your customers can market your brand or mar it by their opinion on social media. This is the new form of review where real people are sharing their experience about your service, product, and/or the brand. What if you have a new product/service, and not many people have used that yet? In that case, send your products to influencers and let them talk about the product's features. This goes back to how movie directors used to invite movie critics and reviewers to movie premiers. This was to induce them to write about the movie and generate more interest around the same.
Solid Site Search Functionality:
On-site search hasn't received the level of importance that it deserves. If implemented properly, it can generate great results for online stores by increasing conversion. Customers, today, want your site's search functionality equally as proficiently as Google. While it may sound like a challenge, it can add considerable value to your site. Here are some interesting things how it can help:
Solid search functionality can help your site adapt to your customers' language. As an example, your customer is looking for pants. Your search engine shows zero results. However, you actually have pants but you call them trousers. With a good search functionality, you can create synonym rules for various such products and terms. This can also be used for words that are commonly misspelt or color groupings or more.
Data Based Result Adjustment:
Let's assume that your customer is searching for Mont Blanc pens. Your store doesn't carry this particular product. Hence, the search comes back with 0 results. You can instead put a message that says "Sorry we don't sell Mont Blanc. However, you can have a look at these other higher end pens that we sell." This will lead to a much improved experienced and better chances of converting a visitor into a customer.
Shoppers in different parts of a country or the world have different preferences. You can tailor the website to suit the customer's specific needs based on their location. You can also send out location based messaging. As an example, local customers receive a message that their shipping is free. You can also use such Geo targeting to show the best-selling products in your website visitors' area.
When our customers hire our eCommerce website designer, one of the most commonly said things they mention is about Recommendations. Amazon made this popular, but many eCommerce platforms are taking advantage of the same. Websites are now up-selling and cross-selling by providing recommendation of a similar product, frequently bought together product, or a list of 'You might like' products. The customers get a wider variety and a bigger choice. Your recommendation shouldn't be salesy, should entice shoppers to explore more products, be catchy and engaging, and give users the feeling of being a part of a bigger group of shoppers.
Personalization, therefore, is an art and a science. If you use it the right way, you can speed ahead of your competition. If you would like to know more about personalization or want to hire eCommerce designer from DIT India. Working with our team of website designer India will certainly be a pleasant experience.