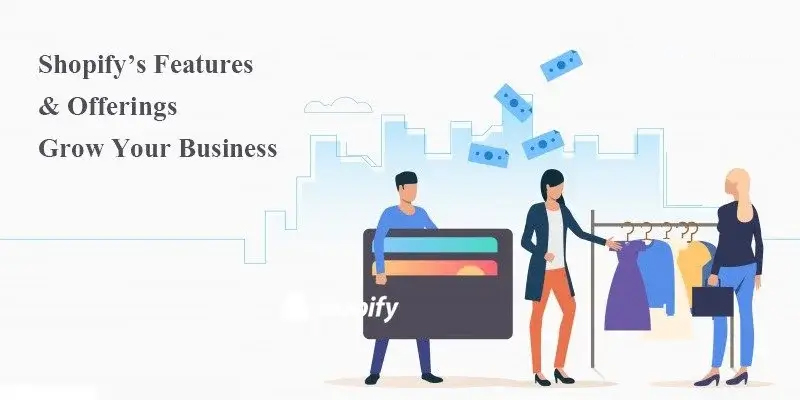 How to Make Use of Shopify's Functionalities to Grow Your Business?
Shopify development service
, but because our team of Shopify developers India is genuinely a big fan of Shopify's features and functionalities. However, it is important to make sure that you are making the most of the available apps and features. Here are some tips that will help you maximize the value you derive from Shopify:
Better Understanding of Kit
Most of you may already know that Kit is an AI-powered bot that can help significantly with the management and scaling of your store's marketing. Be it sending out marketing emails or executing social media ad campaigns, Kit is perfect for time-starved store owners. It is like hiring an additional staff member (for free) who can perform some of your tasks with proficiency. This proactive messenger bot is being touted as the next big thing in the eCommerce marketing space. By better understanding Kit and learning to use it, you will be able to work towards increasing the share of wallet of each of your shoppers.
Hatchful
Design is the key to eCommerce. Proper design defines your users' experience with the store and how your brand is perceived. However, many busy store owners don't have the time or the ability to work on such design concepts. Hatchful is the app that can overcome that problem by providing affordable and quick design work. You will be able to create a wonderful user experience and sound brand assets in very little time. Be resizing images or creating cover photos for Facebook, Twitter, etc.; Hatchful can do it all. By developing an appealing, functional, and strategic brand identity; you will be able to capture better loyalty and trust.
Other Shopify Apps
Many
Shopify experts
in India, and around the world, are a big fan of the various apps that Shopify presents to its users. There are apps to automate shipping and sales tax, to create bulk SEO, to push pop-up ads, and more. All of this can assist in improving your overall sales numbers. Are you confused about when and how to proceed with such automation? Shopify's embedded data management tools will help you make that decision with confidence. Another app that comes to mind if the app for abandoned carts. By retargeting customers who abandoned your cart, you increase your chances of eventually getting the sale.
Multichannel
Wouldn't it be wonderful if, along with your own store, you could also sell on Pinterest, Facebook, Amazon, Instagram, and other platforms? Shopify makes Multichannel a piece of cake. In today's world, your users' sales lifecycle is quite fragmented. They move around multiple platforms before ultimately buying what they need. In this case, making use of multichannel platforms is a sound business strategy. Selling on social media is an especially lucrative avenue as many brands are realizing. You can use viral content, videos, and sharable imagery to further push your sales numbers.
Exchange
Do you want to buy a new online business? Exchange is the perfect place to do that. There are numerous niche sites posted from sellers who have decided to move on. What's worth noting is Exchange displays verified information about these sites' sales and traffic numbers. Therefore, it paints an accurate number on the store's health. This makes it simpler for you to make the decision. On top of that, you can decide to sell your own store as well.
Continue Learning
You should continuously engage with the Shopify community to improve your knowledge about the platform and its various features. Additionally, you also get to know about the new launches with Shopify. You should speak with your local
Shopify developers
and expert. A Shopify developer India, or anywhere around the world, will be able to provide vital information about the shortcomings of your store. Moreover, there are free courses and webinars that you can explore as well. What do you think of these tips? Are there any other tips that you think should have been included here? Write to us in the comments section. Moreover, if you want to know more about our Shopify development work and our
Shopify design services
, you can
contact us
.