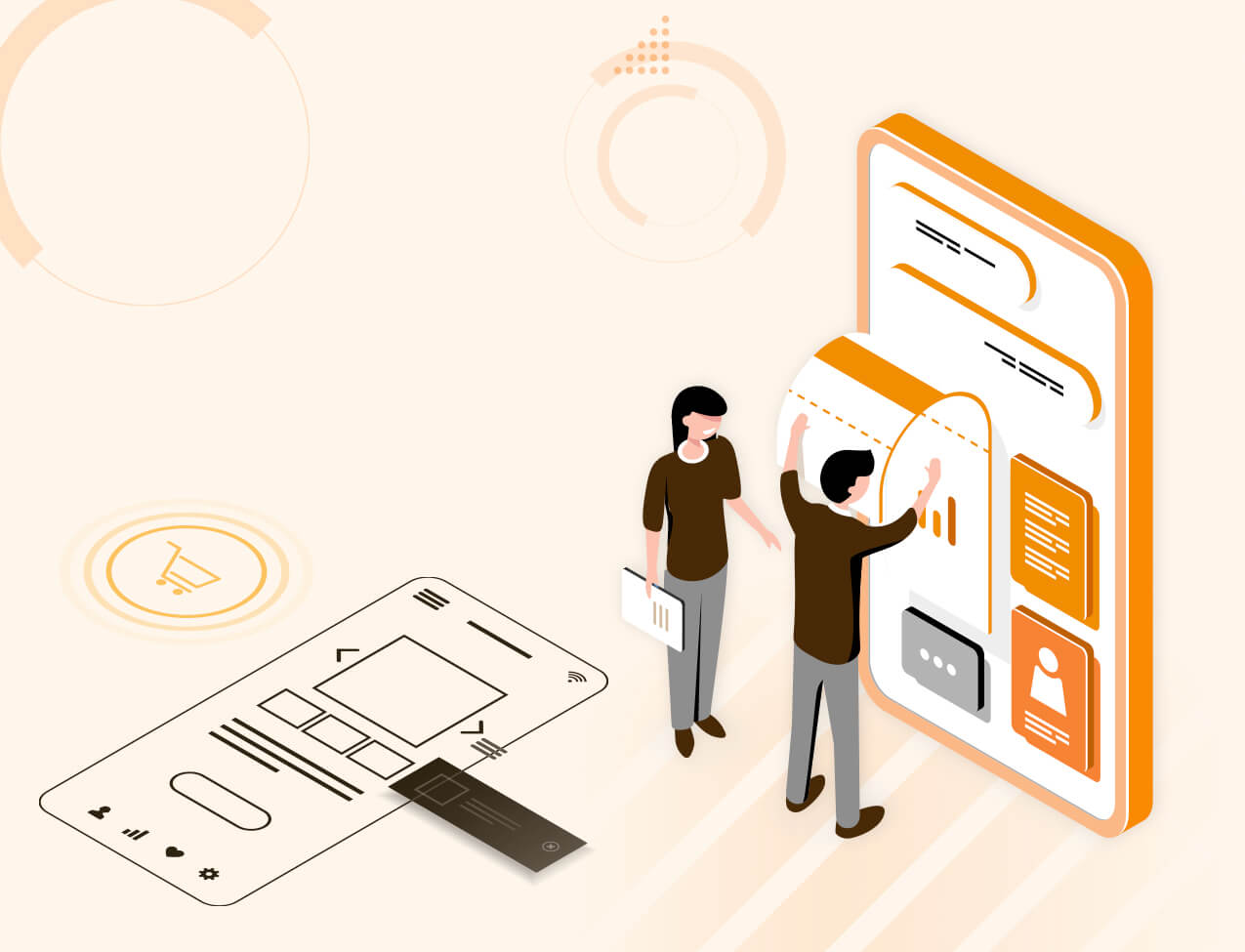 Major Benefits of UX and UI Design in Mobile App Development
Where the businesses are going mobile, an application design that has an amazing look and feel brings in more users and sales. An amazing app design looks great and attractive as a result of an efficient user experience and user interface design. It is well-known that mobile apps are built implying UX and UI design. 
Obviously, mobile apps that are designed without considering UI and UX usually leads to the failure without attracting any users. Presently, along with cool and simple designs, mobile app users look for quick to navigate and easy to use applications that can easily resolve their problems and meet their requirements just with fewer interactions and touch. Hence, it becomes crucial that
front end website developer
along with mobile app developers and
Front End Developer Designer
need to understand the importance of UX and UI design in the development of mobile apps. Well, if you are oblivious to the world of mobile apps and don't know what UX and UI design are and how important they are for the businesses, then…
Let's Begin…
UI Design
UI stands for user interface when it comes to app. Users easily interact with mobile applications via the user interface. The design of the user interface should be effective, interactive and simple to use for the users. Additionally, the first motto of the mobile app UI is to offer an easy to use and interactive user experience. And, no one better than UI developer India understands this.
UX Design
User Experience short form is UX. The major goal of UX is to create an efficient system that offers the best and lucrative experience to the app users. UX design of a website and a mobile application propels your business towards success. Hence, to make your app profitable, the UI and UX needs to be the best. And, the trusted UI development services always help you achieve the same. 
Firstly, let's find here the must-know five reasons why UI and UX designs are important for your mobile application development.
Faster Development Time
A better UX and UI design saves time in the development cycle. Prototypes and Mockups practically eliminate the lengthy development time that may happen. Then, it is plausible to stick to the development time deadline as you're less likely to have to go back and rework on the development work. This decreases rework of an UI web developer and helps to imply more innovative ideas.
Usability
An application that works efficiently is great. However, when the app is not user-friendly and lacks the usability for the users, people are less likely to use it or continue to use it resulting in uninstalling the app. Time spent on excellent UX and UI design ensures that your application is crafted in a way that it not only retains the users but also attracts the potential users converting them to loyal customers.
Better Customer Retention
No one likes to use the app that lacks proper UX and UI design giving a poor user experience. Moreover, it leaves a bad lasting impression. Therefore, it is crucial to identify the errors and solve the problems before launching it which gives the first good impression with lasting impression. 
More Revenue
For a better user-friendly app that can ease everyday struggle, people are always ready and more likely to pay for such things. Investing time and bucks in developing an excellent UX and UI design profoundly increases the plausibility that your application will be well-received bringing in more downloads and worth purchasing.
Lower Costs
Figuring out the potential issues and the roadblocks in the user experience before the development of the app saves a lot of time and trouble from having to rewrite the code. User experience design usually helps to bring out the potential problems just from simple sketching. This process is much simpler and cheaper compared to having to fix the error and resolve the bugs while re-coding for functionality that just doesn't seem good. This also lowers the cost of UI development services .
Learning about the reasons, now let's find here the benefits of UX and UI design.
Major Benefits of UI/UX designs in APP Development Process
Enhanced Customer Satisfaction
A remarkably designed mobile app provides hassle free navigation and engaging content that meet the customers' expectations. These satisfied customers support you to increase the reach of your app. It also leads to the increase of the customer ratio. Moreover, with improved customer satisfaction, your brand image improves, which further adds to the increase of ROI of your business.
Make a Brand Image
A better UX and UI design of your app plays a crucial role in making your brand image. Irrespective of the size of your business, it enhances the brand and helps you make the first impression of your brand. Make your UX and UI design in such a way that it attracts your customers and hooks them to it on their first interaction only. No doubt, you can eventually increase your app's usage with your UX/UI's designs. 
Attracts Users
A good content can easily bring in the audience as well as engage them delivering the message the business wants. Similarly, an enticing UX and UI design of a mobile app does the job. With an enthralling design, you can get the attention of your users and help them to spend more time on your application. The design and navigation of the app should be easy to understand and use. 
Get Reliable Users
UI and UX design of an app have different roles and responsibilities. But, they work in synergy for an app's success. UI and UX of the app should be clear and concise. If your app suffices the expectations of the users, then it is easier to attract reliable users towards your products and services. 
Saves More Time and Money
An engaging and attractive UX and UI design not only saves time but also money. Normally, upgrading saves a lot of time and bucks, however a perfect app designed and developed by front end development service never requires frequent updates and modifications. In this way, it helps to save money and time. And eventually, it aids to lower the risk of losses for your business. 
A Final Thought
Excellent UX and UI design are the crucial elements of an app, which helps in the success of the app. Therefore, if you want your mobile application to be successful and reach a wider audience bringing in new businesses, it is important to give emphasis to UX and UI design. It is how marvelously you have crafted UX and UI design that it works for your business. An engaging user interaction along with better user experience design will always work in boosting your business and creating your brand image. Hence, with the help of UI development services along with following the best UX and UI standards, you can make attractive and interactive UX and UI design that helps to make your app successful.