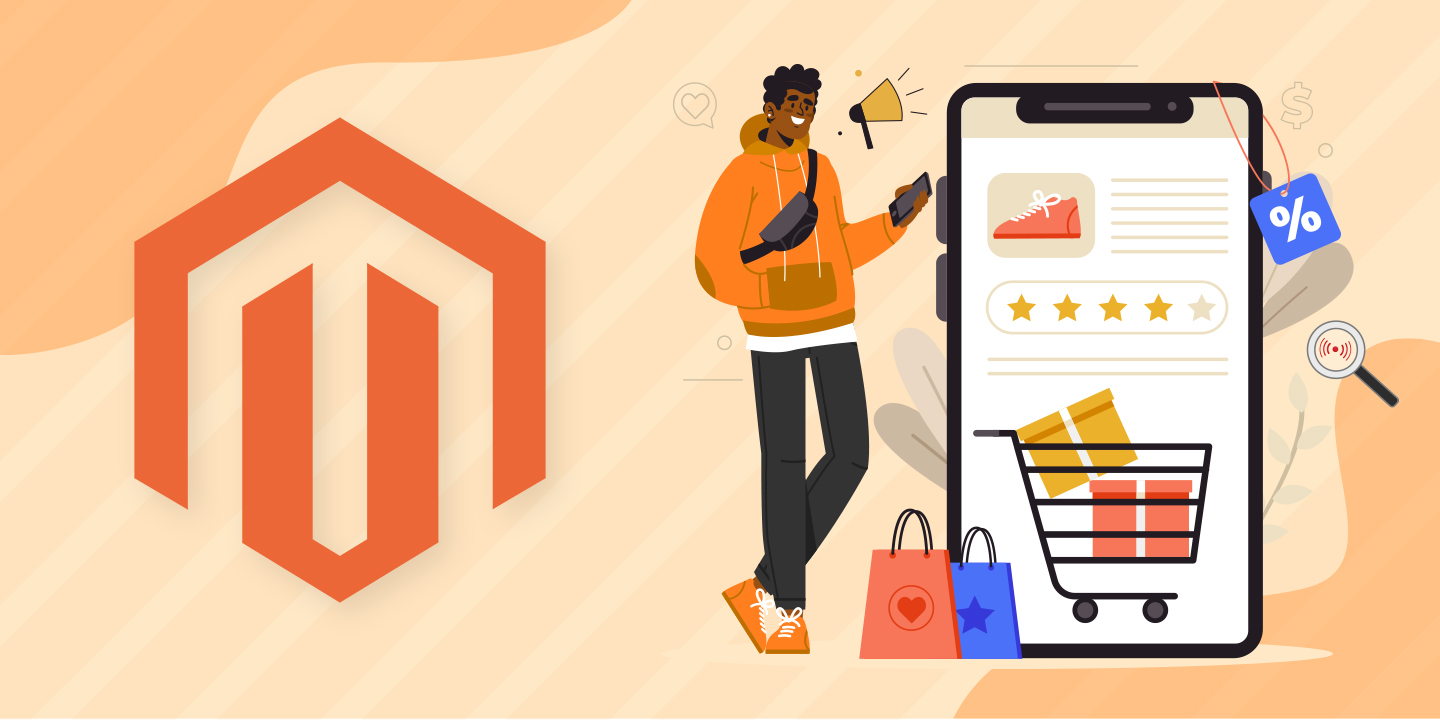 Top 5 Must Try Magento Development Trends for eStore Growth
With every third person buying online, the graph of online shoppers has taken a monstrous leap. And according to market research, a portion of the audience is going to increase, who are looking for a new buying experience with speed and efficacy. And, among numerous ecommerce platforms, Magento is the one that is heading the league. More to say that this PHP based platform has benefitted numerous emerging and struggling businesses by helping them to survive, sustain and grow enormously in the online competitive business world.
As clear as that, Magento website development has a decent role to play in helping online stores to evolve and grow leveraging this open source estore platform. Apparently, with excellent
Magento ecommerce development
, many stores have been able to provide the best customer shopping experience.
So, let's dig in to find the top five
Magento web Developmen
t trends to evolve and lead ahead in times. 
Table of Contents
Voice Search Magento MPW Live Streaming Social Media Integration Chatbots Closing Down
Voice Search – Playing with Voices
Voice search has taken the whole ecosystem of ecommerce by storm. In the past few years, Next to text search, voice search has been quite popular among online shoppers. Not just limited to this, voice search has also improved the customer's shopping experience. Moreover, according to the market research report, in the coming two years, the number of smart speakers will grow tremendously by 13% in 2022.
To grab this potential customer market, it is best to integrate voice search in your online Magento store with efficient
magento Development service
.
Using the smart voice search assistance such as Alexa, Siri, or Google Home, customers are able to easily find answers for their queries. Apparently, one of the latest trends in Magento ecommerce market, Voice search is going to stay here for long.
Magento MPW – More Than Just a Mobile App
Magento MPW is one of the Magento development trends at the top in the list. 
Recently launched by PHP open source platform, Magento PWA Studio is a high end tool that equips Magento developers to provide excellent results. This studio is a set of developer tools that enables Magento store owners to transform their standard Magento 2 websites into progressive web apps. Magento ecommerce development services help in integrating the new age Magento PWA studio seamlessly for excellent results.
PWA is primarily a website in the form of a mobile application. These days due to its efficacy and usability, most of the Magento development services consider it to be an effective option for serving online mobile customers compared to the web 
based stores. Or rather launching additional native mobile applications for iOS and Android.
Live Streaming – Everything Comes to Real World
What next in Magento Development trends, well Live Streaming has made a whooping impact setting fire on the stage. One of the most popularly growing trends, Live streaming has become the necessity of the ecommerce industry. 
With the increase in the number of people attending webinars, online meetings and live sessions, the significance of live streaming has increased abundantly in the digital ecommerce world. It helps store owners to capture the target audience by understanding the customers needs as well as enhancing customer engagement. As Magento offers live streaming functionality, it is easier to integrate through the
Magento development agency
as it helps to increase sales.
Social Media Integration – Digital Networking Is Next Zen Thing
One of the top most digital marketing tools, social media brings a huge impact and importance in your ecommerce business. These days, the vast majority of people spend most of their waking hours on social media platforms. Therefore, no doubt, it is the best place to promote and market your products or services. This invariably helps in enhancing your brand image and visibility. 
So, when it comes to your ecommerce store, your trusted
Magento development company India
can help with social media integrations. Being in the list of Magento development trends,
undoubtedly,
social media helps in enhancing your sales and revenue.
Chatbots – More than Just Chats & Texts
For every magento business online, Chatbot is an integral part. With artificial intelligence innovation at the hot stream, chatbots are beneficial in acquisition of new potential future clients. Moreover, a trusted
Magento web development company
can help in implementing chatbot add-on seamlessly in your store. 
Chatbots, primarily, not only provide voice and text, but also have the capability of sharing excellent pictures, site pages, websites and instructional exercises. Chatbots bundled with numerous benefits, help brands and e-store owners attract and engage more potential customers and provide much needed personalized shopping experience.
Closing Down
As a magento store owner, it is quite vital to keep an eye on the latest Magento development trends. The future trends help you understand the market very well and assist you to be ahead of the competition. Moreover, it will not only help enhance your store but also will help to boost sales and revenue. And among the various
magento website development
agencies, you can garner the benefits from a reliable Magento development company India. So, don't miss out on these trends, rather get your store well-equipped to generate huge revenue.