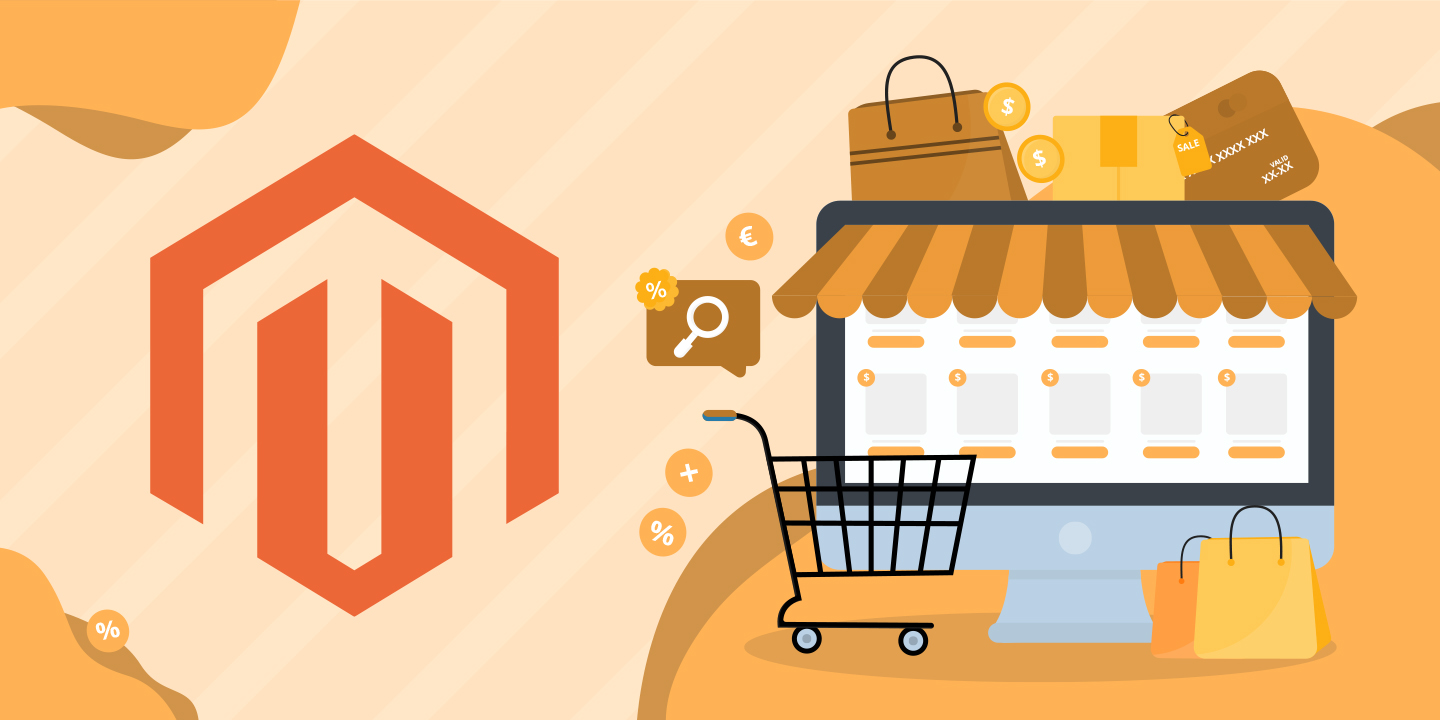 Top 6 Magento Marketplace Extensions for your New Store
Before, running on the list of extensions, first, let's get through a brief on the Magento Marketplace Extensions.


The Magento marketplace extensions are specifically meant for the Magento platform. These useful extensions enable vendors and merchants to imply their e-commerce Magento stores to sell their products and services with ease. Prominently, Magento eCommerce development services help build and implement these extensions according to your store's requirements.


In a while, by implementing these extensions, you can quickly and easily transform your Magento store into a one-stop eCommerce marketplace where visitors can pick from a huge collection of different products from multiple vendors.


However, with hundreds of such Magento extensions of the marketplace available on the platform, it is cumbersome to select the one best for your business. Therefore, here we walk you through a list of the top six Magento marketplace extensions that come with extensive features and exceptional functionalities for your online store. So, looking at their varied usefulness, you can get the one right for your eCommerce website. Furthermore, you can also seek support from Magento web development services to help you integrate the best Magento extension for your e-store.
Let's begin.
1. Magetop 
If you are thinking to get something like Amazon or eBay, then Magetop can be your perfect match. Magetop Magento marketplace extension allows you to convert your existing Magento store into a multi-vendor website with full functionality like the big giant Amazon. With inbuilt features, it helps sellers to take care of various key functional areas such as inventory, products, sales, invoices, shipments, credit memos. Also, it allows customers to provide feedback for sellers per product to create a reputable marketplace. Hence, a lot for both sellers and buyers. 
Exclusive Benefits
Allows to fully control your vendors or sellers

Helps a huge number of vendors or sellers to register and sell products

Enables to manage products easily with the help of responsive seller panel

Allows to automatically or manually approve vendors products

Enables you to easily set commissions for each seller or vendor

With the Responsive Seller Panel, simple to manage the Products anytime, anywhere
2. Magnest 
Want to turn your Magento store into a thriving eCommerce marketplace, Magnest does the magic. In a very systematic way, Magnest will transform your online store into a multi-vendor marketplace. This Magento marketplace extension provides a gamut of toolkits with the capabilities to attract, motivate vendors, and boost products. Thus, helps to increase the traffic and purchases for your Magento e-stores. Leveraging Magento website development services, you can easily integrate this extension into your online store. 
Exclusive Benefits
Allows customers to provide feedback and ratings to the vendors

Enables admin to assign a fixed commission to each vendor

Easy to manage multiple vendors, their products and orders

Allows customers to purchase different products from multiple vendors at the same time

Comprehensive dashboard to check total sales and orders from various vendors

Easy to set up a storefront with multiple vendors
3. Webkul
With this module in your online Magento store, you can allow your users to effectively manage the stock, shipment, profile page, etc. Not limited to this, the Magento marketplace extension allows the vendors to add various product types such as Simple, Configurable, Virtual and Downloadable. If you are confused when it comes to adding various products, then let your Magento development agency handle it. In addition, all the available templates and themes supported by this extension are compatible with responsive web designs. 
Exclusive Benefits
Supports different types of products like virtual, simple, downloadable

Allows to assign products and different categories to any vendors 

Enables to manage products on seller dashboard

Aids to separate sellers by logos and banners 

Helps Admins to create and configure the custom email template 

Allows to manage a giant collection of products, sellers and commission
4. CedCommerce
If you are thinking of multiple sellers, then this one is your best pick. It allows multiple sellers as well as a wide range of customers to do what they want to do on this marketplace. Also, sellers can do a lot of activities while controlling the vital areas such as sales, products, shipments, invoices, credit memos, etc. with support from a Seller Cpanel. Well, more on a platter for sellers to gain, you can easily integrate the features of the CedCommerce extension to your eCommerce store with the support of a reliable Magento development agency.
Exclusive Benefits
Intuitive, highly responsive and mobile-optimized marketplace

Supports more than 10 payment gateways

Allows unlimited sellers and unlimited product management

Displays seller credit account professionally

Helps manage orders fast and in real-time

Provides seller C-Panel to keep track and manage all seller's activities
5. Vnecom
Want to get full control of your sellers' products, sales, and shipments, then implementing Vnecom Magento marketplace extension can play the trick. Vnecom has grown to be a popular Magento extension for crafting a highly responsive multi-vendor marketplace. Along with the fully accessible seller CPanel, Vnecom also offers a fully customized storefront within a Magento marketplace. Profitably, the Admin can easily earn a specific per cent of sales amount as fees for every order placed at the store shop of the seller. Additionally, customers can provide their feedback, ratings, and reviews that can help in improving the storefront. Thus, for enhancing the overall shopping experience of shoppers, Vnecom can be easily integrated with the help of Magento development services.
Exclusive Benefits
Easy for Admins to manage profile form via My Account section

Supports simple, virtual and configurable products

Allows to manage all vendors from Magento backend

Manage commission based on multiple fees, categories or seller groups

Supports all payment gateways

Enables to create seller groups
6. Coder
With a horde of flexible features, the Coder Marketplace extension for your Magento store is a should-have one, if you are planning for a multi-vendor marketplace. Embedded with eloquent and functional facilities, Coder from the Land of Coder enables vendors to display and sell their products without any hassles. In addition, for a store owner like you, it is quite easy to manage all types of vendor products and their sales. Limitless to this, this Magento extension also comes with the ability to generate advanced reports for Admin to check on most-viewed products, total sales, best sellers and more. 
Exclusive Benefits
Allows all types of products like Simple, Configurable, Bundle, etc by Cross Sell, Up Sell

Support multiple currencies

Helps to create and manage vendor groups and their access by various features

Supports different shipping methods and allows calculating prices

Enables vendors to insert and display their names, logos, banners, phone numbers and social media links on their store page

Allows email notifications
Finally
We are here with all the stuff talking about Magento Marketplace extensions which can help your e-store to extensively transform into a multi-dimensional, fully functional eCommerce platform. And, converting into a multi-vendor eCommerce store, helps in bringing a wide range of customers and vendors all together on a single platform.
Understanding the various features and capabilities of each Magento marketplace extension, now it will be easier for you to pick the right one for your store. And, if you are still confused about which one to choose or how to integrate into your online store, then leave the hassle to Magento web development company. Seasoned Magento developers are best to handle integration and customization of the marketplace extension if you are looking for one.